Application Ideas
PUT CONTROL IN THE HANDS OF STUDENTS + INSTRUCTORS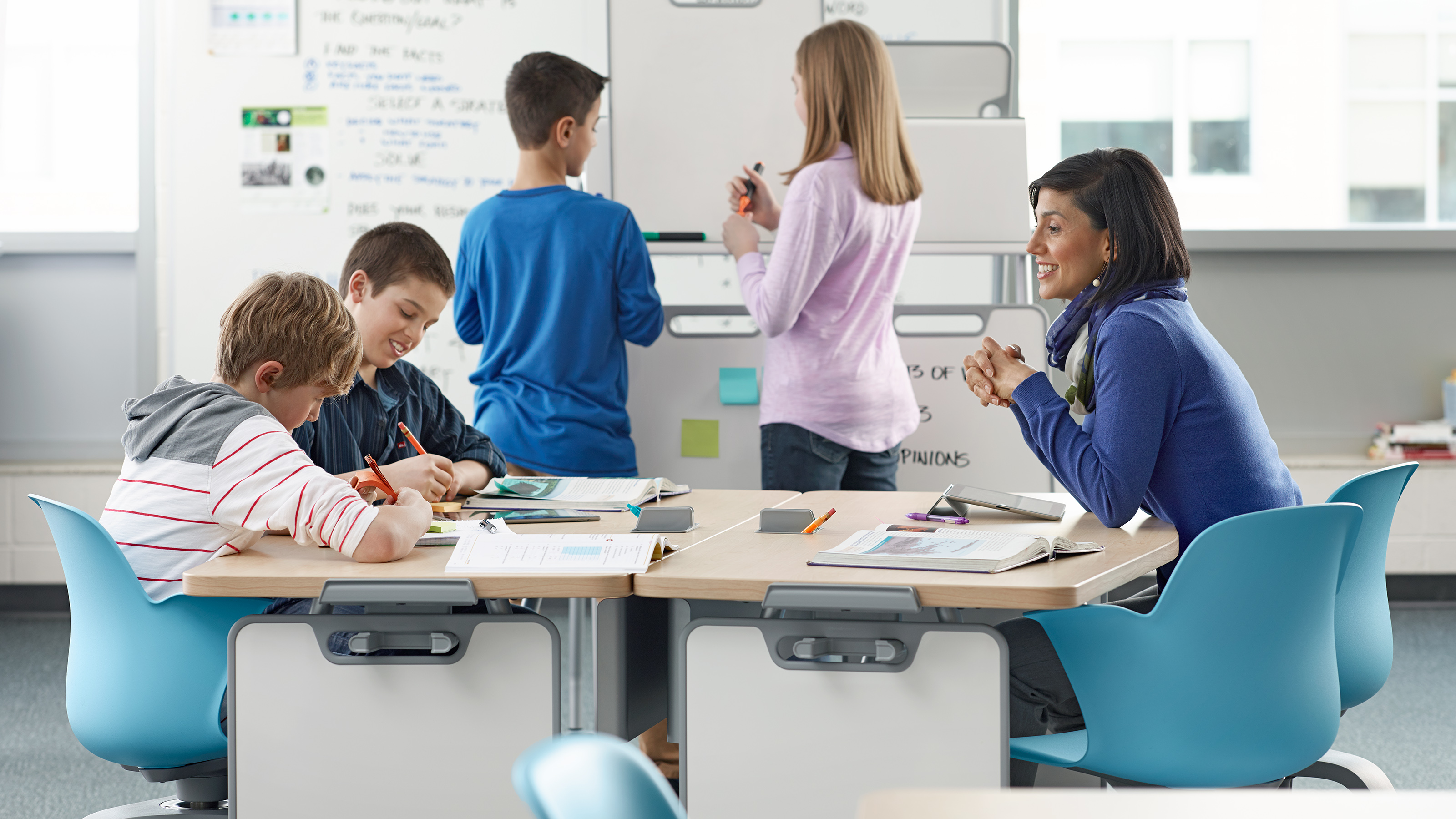 These classrooms rethink "the box" and move away from the traditional setting of rows of fixed tablet chairs and a lectern. These classrooms engage and inspire by putting control of the learning space in the hands of students and instructors.
Learning spaces can easily morph from lecture mode to teamwork to group presentation, discussion and back again.
Every seat is the best seat, with access to content, other students, and instructors who are available to everyone.
Technology is integrated, providing democratic access for all.
NODE CLASSROOM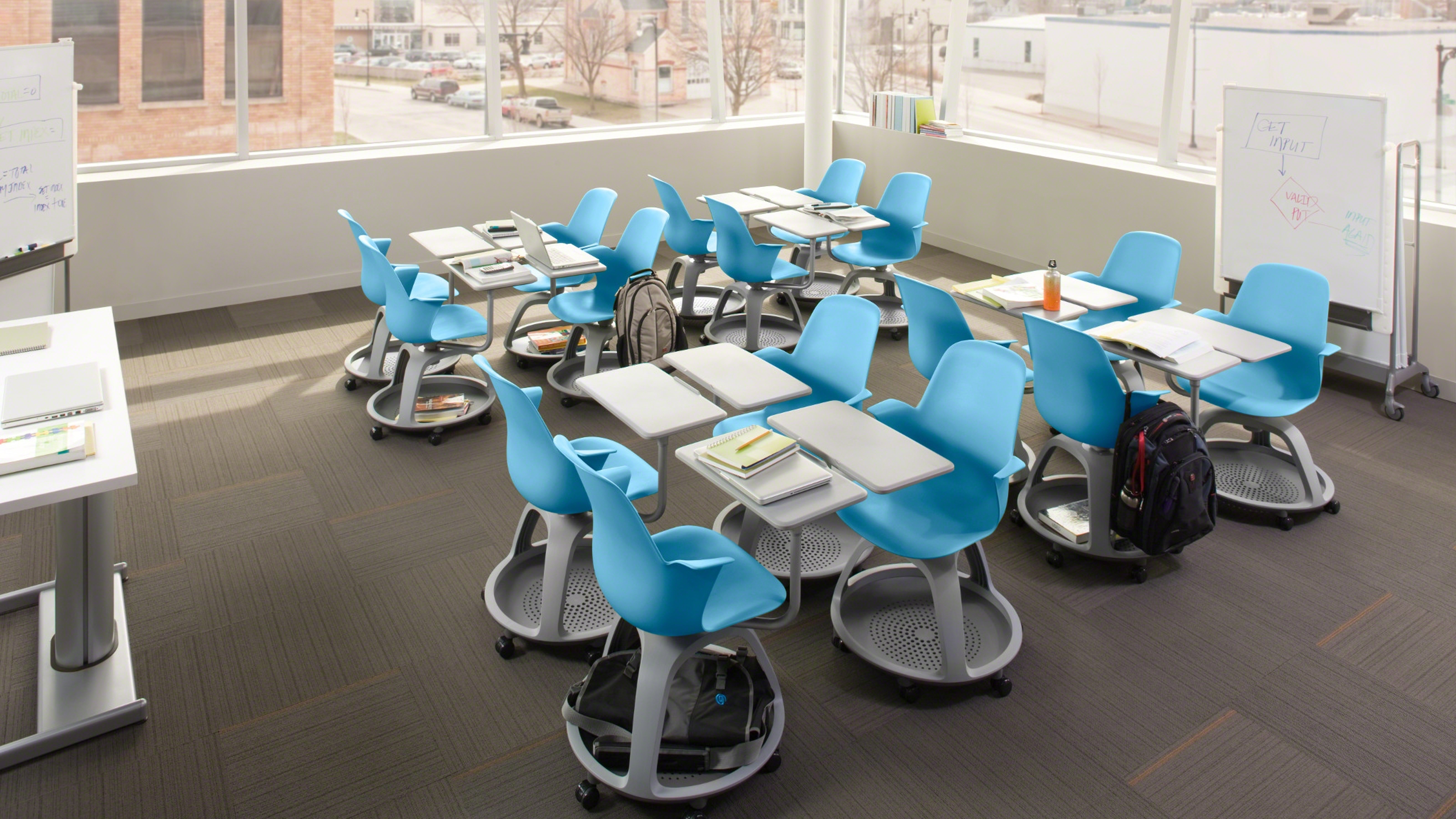 This classroom features Node on casters with personal worksurfaces, portable Huddleboards and a height-adjustable instructor table for maximum flexibility and comfort.
Lightweight Huddleboards are ideal for small group content creation and review. Hang on a workrail or easel for presentation to the class.
Instructors can position their adjustable table and stool at any point in the room that's best for their teaching style or activity at hand.
Personal worksurfaces adjust for large and small users and move independently of the seat shell and base.
With built-in storage in the base, personal worksurface, swivel seat and casters, Node makes maximum use of every square foot of classroom space.
VERB CLASSROOM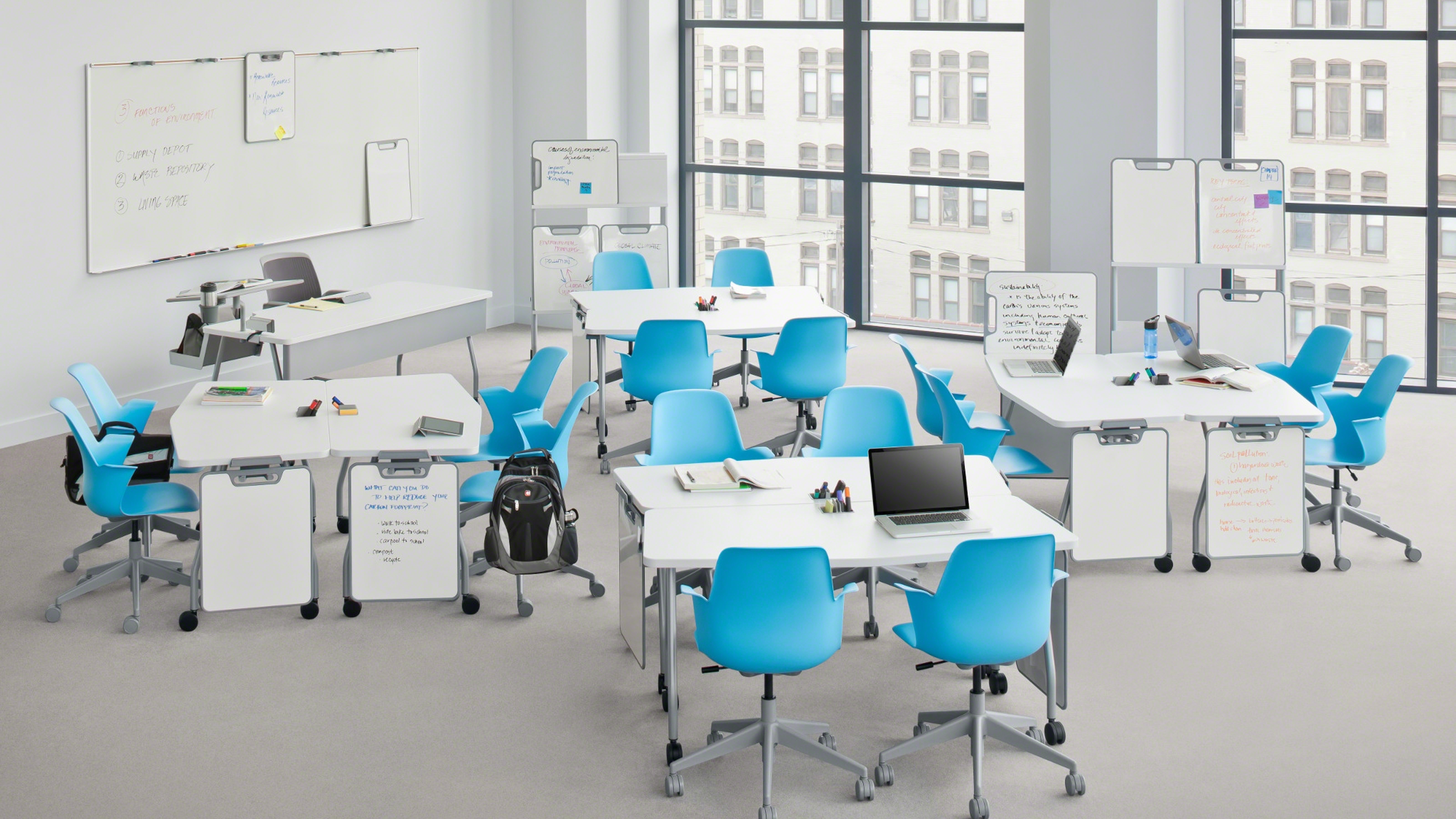 Verb is an integrated system of classroom furniture designed to support a variety of learning and teaching styles on demand. Verb classrooms give students and instructors limitless possibilities for learning modes with individual, mobile desks to support focused and collaborative work. Learning is extended to vertical surfaces with the interactive and static whiteboard.
The freedom to move and engage means wall protection is required in all active learning settings.
Information persistence is supported with wall track at multiple heights for whiteboards
Seating that swivels and offers height adjustability supports all user types.
The table's chevron shape supports the individual's intimate zone, separating "my" space from "your" space.
MEDIA:SCAPE LEARNLAB
Combining innovative LearnLab design with unique media:scape technology creates the opportunity for three distinct modes of sharing digital content: small team co-creation, group sharing and lecture.
LearnLab provides multiple stages where instructors can engage with students.
media:scape integrates furniture and technology to let instructors and students share digital information instantly.
Small team breakouts occur at the table in the classroom, eliminating the need to move to another location.
Face-to-face seating encourages student engagement and team collaboration.
A triangular view plane offers students equal visual access to content, no matter where they're located in the classroom.
MEDIA:SCAPE TEAM STUDIO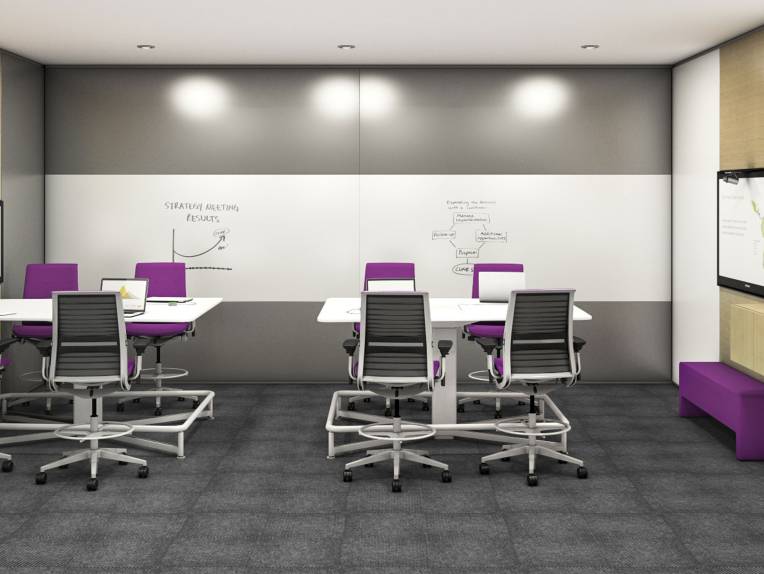 The Team Studio enhances connections between local and remote instructors and students. The sense of connectivity experienced by participants allows for an engaged atmosphere that encourages discovery.
HDVC access allows teams in remote locations to connect with host classroom.
The whiteboard supports analog co-creation for the local team.
Angled tables at stool height give the host classroom easy view of each student.
The split table gives students space to collaborate in small groups and quickly rejoin as a larger group.
The unique table shapes enhance communication among remote and in-person participants.
MORE ABOUT MEDIA:SCAPE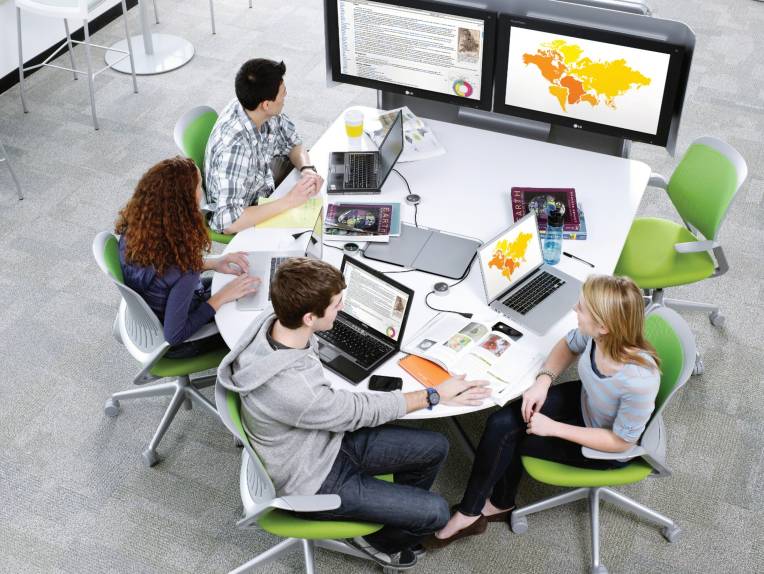 As teaching methods evolve, learning has become more interactive requiring spaces where everyone can see and interact with content at a moment's notice. Media:scape allows democratic sharing of information in a wide-range of learning spaces.