Preferred Furniture Vendors
Meet the newest Steelcase brands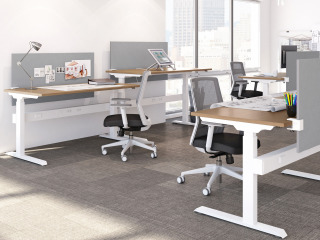 AMQ
AMQ offers flexible furniture solutions that support open plan design ideas and ship in just 5 days.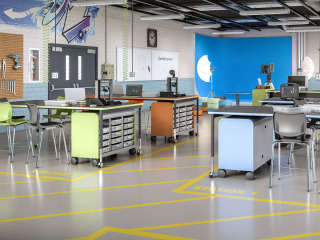 Smith System
Smith System believes in spaces that inspire learning and provides smart, flexible, durable furniture for the unique needs of the K-12 market.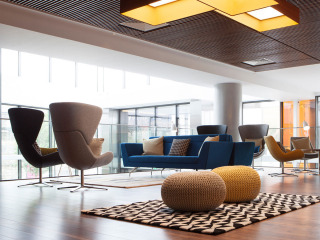 Orangebox
Orangebox offers contemporary furniture for the changing workplace, with a focus on fostering collaboration, privacy and commercial-grade performance.
Our vendor partners are chosen for their commitment to providing quality products and superior value, shipped on time and complete. We are proud to offer their innovative solutions to meet your furniture, architectural, and audiovisual needs.
Don't see what you're looking for? Ask us.
Furniture and Architectural
9 To 5 Seating – (task seating)
AIS/Affordable Interior Systems
Allermuir
Allseating
American Seating
AMQ
Andreu World America
Arcadia
Aurora
Bernhardt
Cabot Wrenn
Campbell Contract
Carolina Business Furniture
Cartwright
Clarus Glassboards
Coalesse
Community
Conset America
Cramer
Cumberland
Dauphin
David Edward
Davis
Details
Egan Visual
Falcon
Falkbuilt
FirstOffice
Global
Groupe LaCasse
HBF
HighTower Group
HON
ICF Group
IOA Healthcare Furniture
Integra
ISA International Inc.
ISE
Izzy
JSI Jasper Group
Keilhauer
KI
Kimball Office
Krug
Landscape Forms
Lazar Contract
Leland International
Loewenstein
Lyon
Martin Brattrud
Mayline
Mercatus Int'l Marketing
National Office Furniture
Neutral Posture
Nevers
Nevins
Nienkamper
Nucraft
OFS
Peter Pepper Products
Safco
Sandler
Shelby Williams Industries
Sit On It
Spec Furniture
Steelcase
Stylex
Tropitone
Tuohy
Turnstone
Versteel
Vitra
West Coast Industries
West Elm Workspace
Workrite Ergonomics
hospitality and education
Hospitality
Provado
Beaufurn
C Select
D-Style
Dubois Wood Products
Electric Mirror
Emeco
EMU Americas
Grand Rapids Chair
JL Furnishings
Kalisher
Cab Deco (Pedrali)
Charter Furniture
Kimball Hospitality
Van Teal Hospitality
Education
Alumni
AMQ
Amtab
CEF
Diversified
Fleetwood
Fomcore
Jonti-Craft
KFI
Media Technologies
National Public Seating
NorvaNivel
Palmer Hamilton
Smith System
Steelcase
Steelcase Learning
Wisconsin Bench