Comfortable, colorful, striking
Hightower brings fresh, unique designs to tech, education, hospitality, and the workplace. Founded in 2003, they could see a need for a response to the rapidly changing needs of designers, companies, and people. Today this woman owned business operates by a set of six principles; be curious, drive progress, anticipate needs, act intentionally, foster creativity, and stay humble. These principles drive Hightower's innovative designs and quality products.

The Latest & Greatest
Hightower offers a wide range of fun products to explore and our rep, Nick, gave us a preview of a few of their latest products- 
New Gimbal JR from Hightower: It rocks, it rolls, it can even swivel – Gimbal Jr., the newest addition to the Gimbal family, is a unique multi-use chair that functions in many scenarios in the public space. A comfortable alternative to a meeting chair or a small-scale lounge option, Gimbal Jr. will quickly become a fan favorite in any environment. The options Gimbal Jr. provides make it a piece that adds functionality and style to all types of spaces.
"It has been fun to see the success of Hightower's Gimbal Rocker. The chairs are always occupied and being used.  I think this is due to a number of factors- comfort, a unique ability to move and shift positions, and the protective swaddle of the modern silhouette.  With the introduction of Gimbal Jr, I am super excited to see new applications and settings for the Gimbal Collection"
– Nick Nelso, Hightower Representative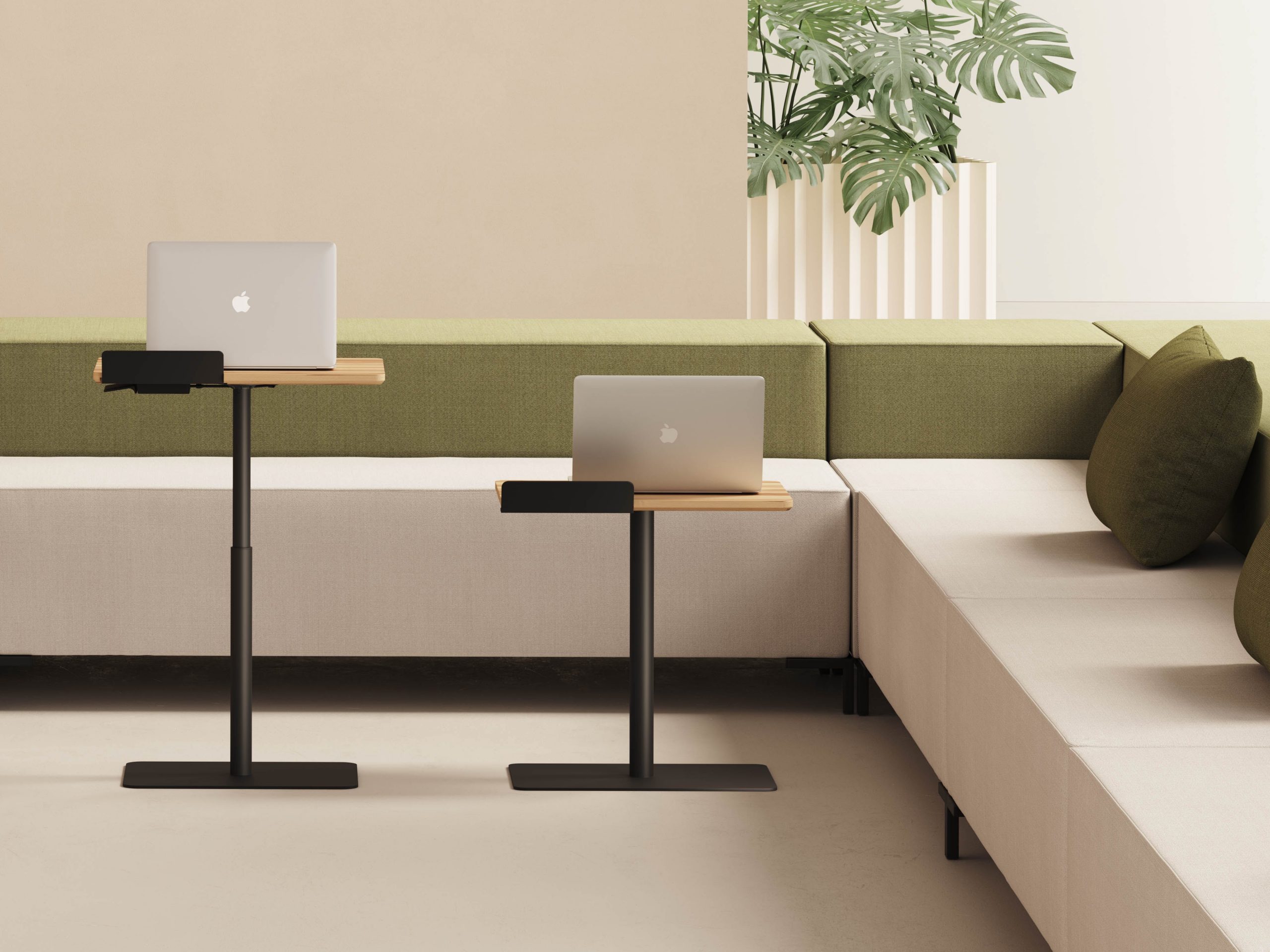 Kona Laptop Table – Adjustable Height:
Your highs and lows are no match for the Adjustable Height Kona Laptop Table. The adjustable base makes for a perfectly comfortable height for any user while the classic Kona design maintains a contemporary and clean look. Add flexibility and adaptability to your space with the addition of this laptop table.
To learn more about Hightower and elevate your space visit Hightower!