Work looks different, and for those who are returning to the office, privacy in the workplace is important for many reasons. For some, the return to the office is an opportunity to focus and get things done. It means individual workspace and (ideally) fewer distractions.
Given the rise of open concept workplaces, the return to work presents a new challenge. The pandemic created a need for separation and with it, privacy. Concerns about germs are still high and open concept workplaces don't tend to account for physically distancing. Even as the pandemic trends in a more positive direction, there is a need for privacy because ultimately, it's about the ability to get work done.
A solution with many benefits
For a little more privacy in the workplace, privacy or modesty panels offer an ideal solution and there is no shortage of information on the benefits. From flexibility to aesthetics, they offer an easy solution for companies looking to transform an open concept office space to meet the needs of today's employees. Steelcase offers privacy panels and screens for a wide variety of spaces and applications – here are a few examples.
The Steelcase Flex Collection is a range of flexible and reconfigurable workplace solutions designed for dynamic, collaborative teams. In addition to desks, tables, and mobile power, the collection offers privacy options that include lightweight freestanding screens, markerboards, desk-mounted privacy / modesty screens, and a movable acoustic boundary.

The Steelcase Work Tents Collection pairs light and airy organic shapes with tent-like and sheer textiles to create a range of flexible and captivating privacy solutions that shelter people at work from common distractions such as noise, stress and other people.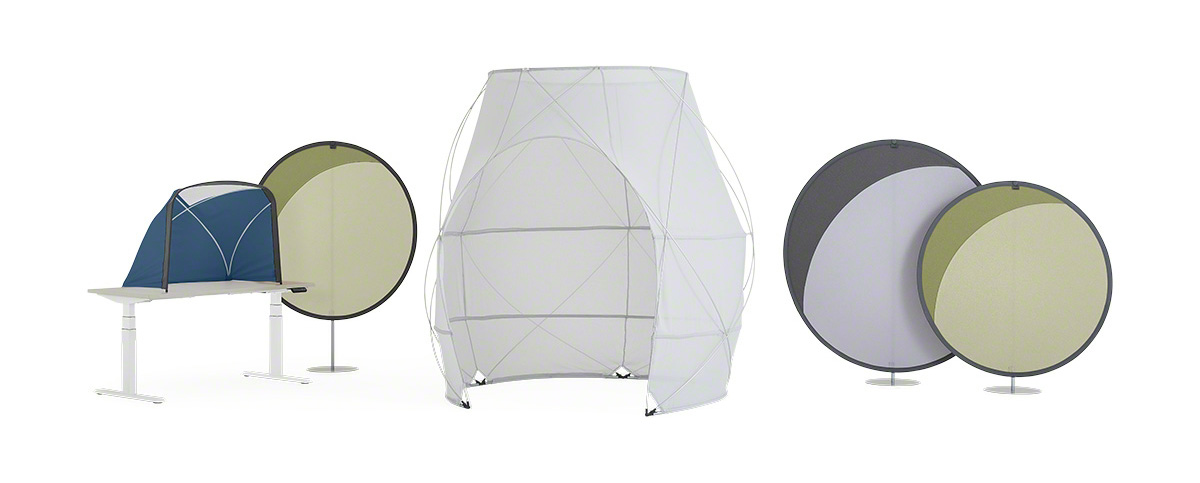 Turnstone Clipper is a portable, user-deployable screen that solves the need for on-demand visual privacy in the midst of distracting environments. Use one Clipper alone for a quiet solo escape, or pair several together for group collaboration.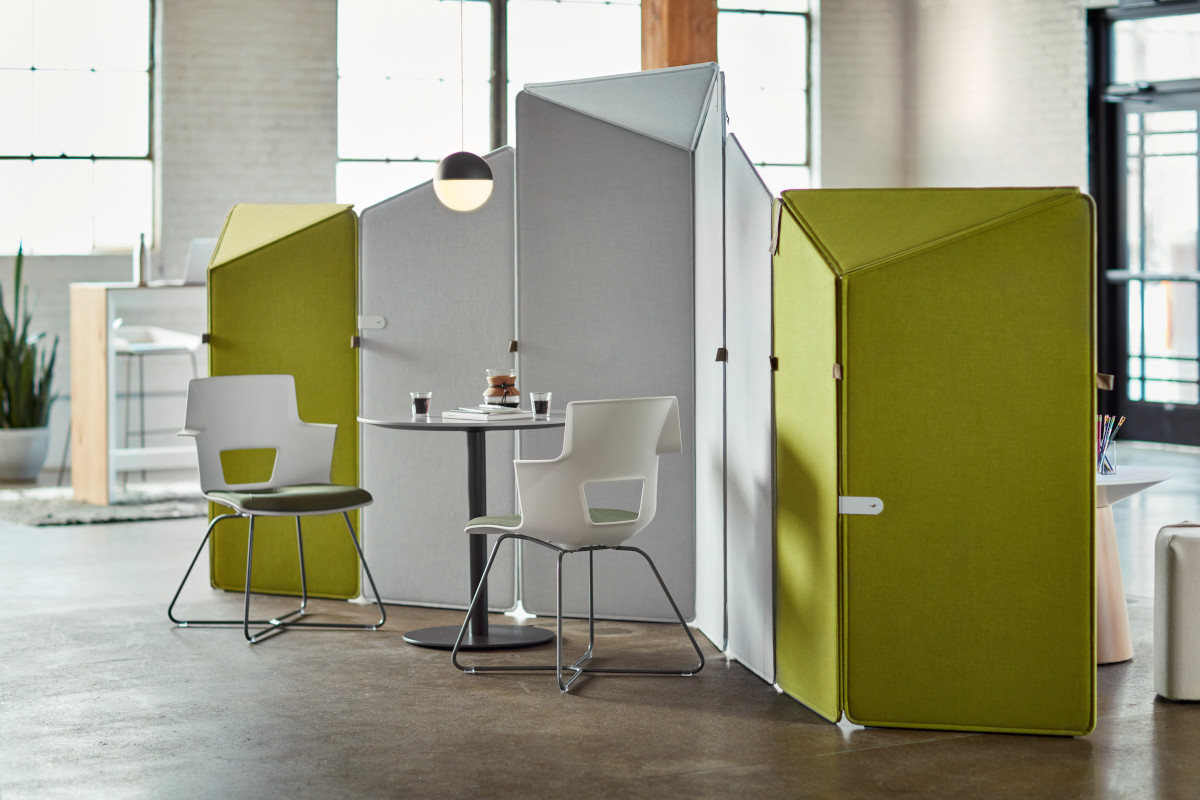 Light in scale and easy on the budget, Sarto screens are an attractive way to create visual separation and shielding across the open office. Straight and curved options provide scalable privacy and shielding, a fully tackable surface, and a range of sizes and fabrics that work across applications.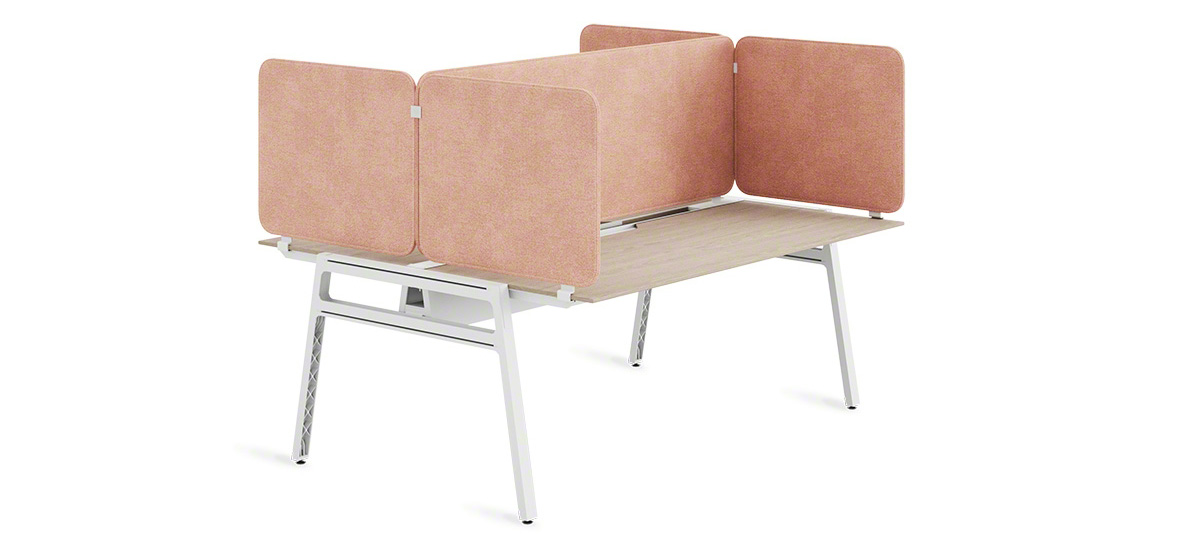 Focus over distraction
After much time working from home, many employees are eager to return to the office to escape the many distractions and interruptions that come with working from home. Individual spaces that feel both personal and private allow for greater focus and in turn, greater productivity. COVID changed the traditional workplace forever and this means different things for everyone. But at a most basic level, employees who are asked to return to the office want to focus on what matters most at that moment.
Privacy screens easily transform an open concept workplace, to meet the needs of the entire team in real time. But they still let employees connect with one another.
A greater need for flexibility
Another bonus is the flexibility privacy panels offer. Because if COVID taught us anything it's that nothing is certain. This means the needs of your company, its employees and the workspace itself will continue to change. The ability to easily and inexpensively adapt the workplace to meet the needs of the day is essential as companies strive to be nimble and responsive to the needs of their team.
When change must happen quickly, flexibility and speed are important. Privacy screens are an easy solution. They add necessary function to an office space in the way of more privacy in the workplace, while also looking professional and intentional. They can easily be moved around to meet the needs of the moment. And they help employees feel more comfortable returning to the office. Sometimes the simplest solutions are truly the best solutions.
Contact us to learn more about all of the privacy screen options available!