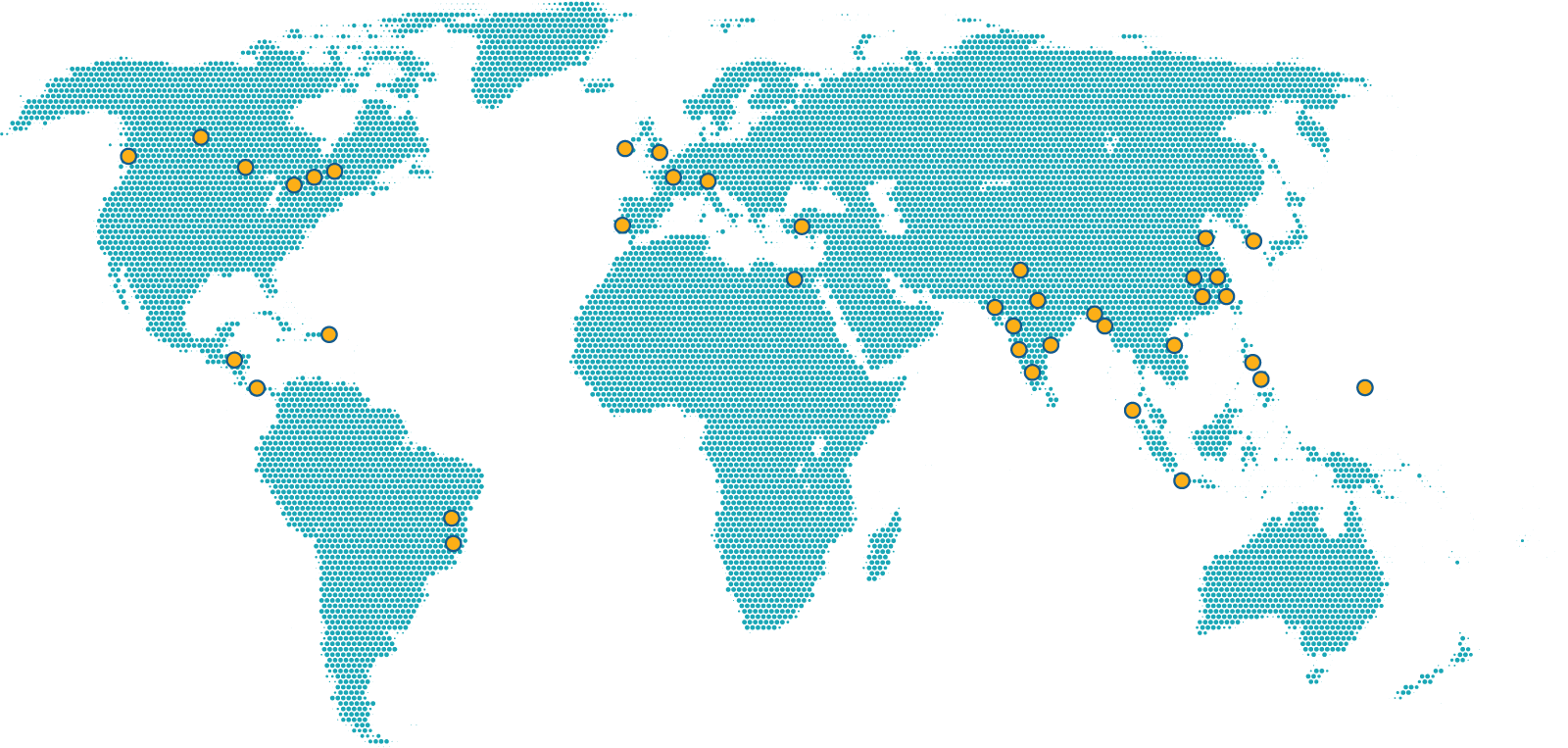 Why We're Different
Our Heritage
Our unique specialty with global procurement sprang from our many years as Target Corporation's owned commercial furniture division. Their global distribution knowledge and dedication to continuous learning and improvement provided and enhanced many of the successful processes we use today. Beginning in 2004, the international offices of Target Sourcing Services and Target's facilities in China were among our first global clients.
We have since completed a multitude of projects in dozens of countries.
Scalability
With a myriad of experienced support staff, lean processes and sophisticated corporate systems, we are empowered to make adjustments to keep pace with your business needs and execute your project with utmost care and precision, start to finish.
Purchasing Power and Industry Connections
Our International work focuses on our Global Fortune 500 clients with centralized US purchasing and consistent global brand and furniture standards. In our role of International Project Management and Product Sourcing Facilitation, we objectively assess appropriate product and service options for your needs, and bring solutions to light that might not otherwise be found with any single manufacturing partner.
Financial Strength
Our long operating history, extensive international experience, successful growth and expansion, and financial stability make us an exemplary business partner.