Join Atmosphere + Steelcase for an afternoon with Workplace Insights + Author, Tracy Brower, Ph.D.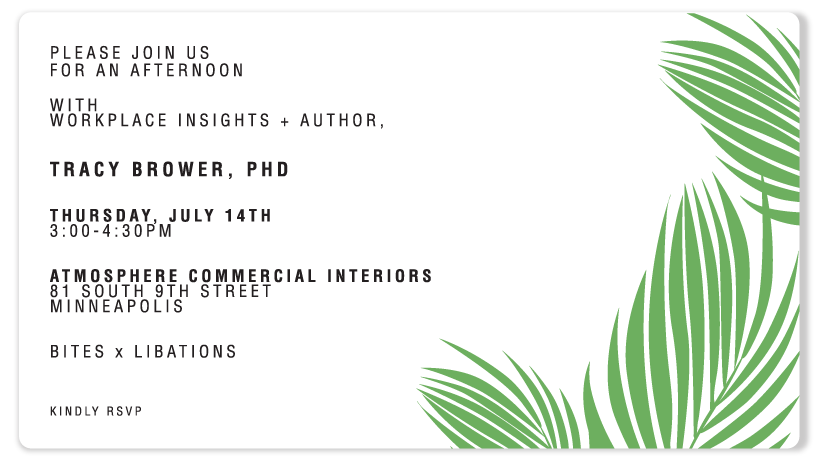 About Tracy Brower
Tracy Brower is a Ph.D. sociologist and the author of The Secrets to Happiness at Work exploring happiness, fulfillment and work-life. She is also the author of Bring Work to Life by Bringing Life to Work, and a board member with the United Way of Greater Ottawa County and an executive council member with the Design Museum Everywhere. In addition, Brower is an executive advisor to Like|Minded, the MSU Master of Industrial Mathematics Program and Coda Societies and the vice president of workplace insight for Steelcase. Brower also holds a Master of Corporate Real Estate with a specialization in workplace and her work has been translated into 15 languages.
RSVP
Please enter your information below to RSVP for this event!