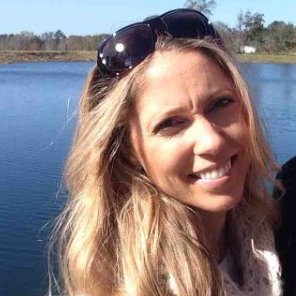 We are delighted to introduce our newest guest blogger, Kat Turner. Kat is a Senior Account Manager, Healthcare and Education Specialist in Phoenix, AZ. She has a Bachelor of Science in Psychology from Cal Poly San Luis Obispo, and is working towards a NANP Certification as a Holistic Nutrition and Wellness Practitioner. She serves as the Arizona committee chair for Atmosphere's Wellbeing Committee, and volunteers as a nutrition educator and coach at Florence Crittenton.
Kat works with her clients to bring the best in health and wellbeing principles to workplace design. Space with purpose fosters engagement and drives results. Contact Kat to find out how she connects people, purpose and places that support health and wellbeing.
---
As the end of 2016 approached, I looked back over the year and started to reflect. That's what most of us do – right? I started thinking about all the things I have accomplished, and those goals I had yet to accomplish (yes – maybe a little kick-the-can action here). I looked at all the changes that had happened in my life, both with a positive impact and a negative impact. Then I reflected on all the changes that have happened in our nation – and our world: from civil unrest, to politics, to climate change effects. I started to realize that never before has health been so critical: the health of this planet, the health of our nation's people, the health of our economy, the health of our communities, the health of children.
I started to ask:
What is true health?
Can it be achieved?
If I made a commitment to true health for myself, could it – would it – create a positive health impact on those around me?
And so I have begun a blog series called True Health and Wellbeing. My goal is simple: explore true health, from the body, to the mind, to the spirit, with the purpose of promoting a healthier, happier and more productive world. Oh – and to have some fun along the way!
Over the next several months, I will explore new areas of health and wellbeing, diving into the science behind the why and how, and bringing resources, tactics and strategies to deploy in our lives. I'll be peeling back the onion on the fundamentals (it starts with fundies!) nutrition, exercise, sleep and mental restoration. I'll be investigating our health as it impacts our brain, from both neurological and psychological perspectives. I'll tap into our health as it relates to our finances (show me the money!), our homes (environmental toxins are cooties), and our relationships (bff or frenemy?). This journey is holistic at its core and I can't wait to dig in!
As I embark on my quest for true health I am filled with excitement and gratitude. I can't wait to share more about these transforming ideas! I truly believe that positive health strategies will bring positive outcomes, and it's never been a better time to focus on health.
So Happy New Year everyone, and cheers to a truly healthy 2017!
Be Well ~
Kat