At Atmosphere, we share, learn and grow by design. Our workspaces, dubbed WORKLABs, use design principles grounded in research, insights, and our own personal experiences. In a space meant to inspire, our ability to change and adapt is key. To stay ahead of the curve and provide an exceptional experience for our team members, we continuously partner closely with Steelcase, and other key vendors, to test drive new products and applications.
Here is a list of some of our favorite product trends that have entered into our Minneapolis WORKLAB this past year, but what are some of your favorite designs that you've seen recently?! We are continuously updating and looking for the next trend, so make sure to check back regularly as we share more of our favorite additions throughout 2019 (insert heart eyes emoji)!
Benching
Upon walking into our WORKLAB, the nomadic workstations begin with Steelcase FrameOne. This laminate and luxe finished benching system encourages collaboration with different people, as those who choose this workstation for their day are ever-changing.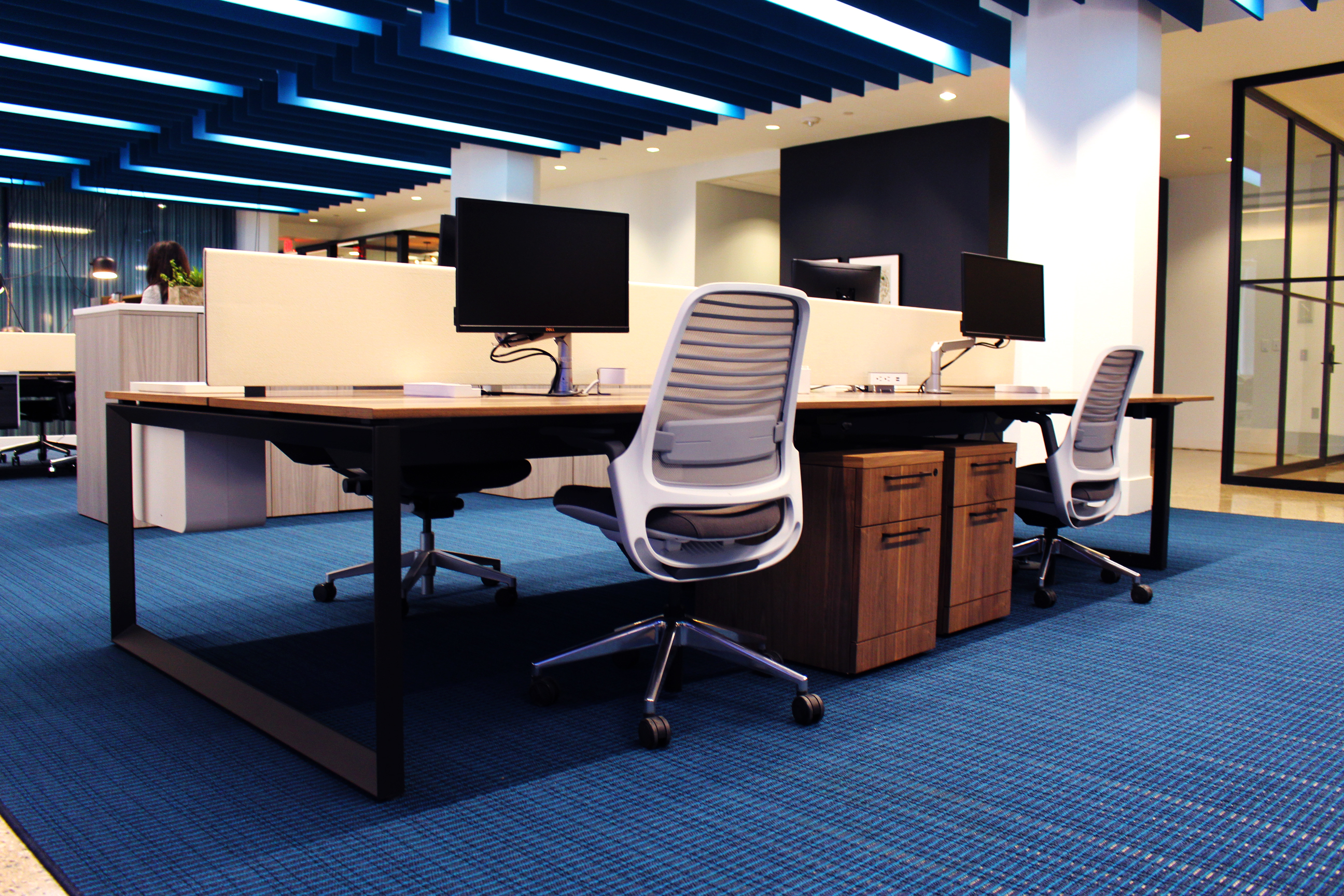 Informal
Want that cozy and modern coffeeshop vibe in your workspace? The Steelcase Umami is the perfect place to start with its modular design and infinite configuration options. With the addition of the backdrop screen, Umami gives the feeling of privacy in a large space. Plus, we can't resist the luxe matte brass finish that gives it an eye-catching and elevated look. Atmosphere team members are often found connecting in this close environment.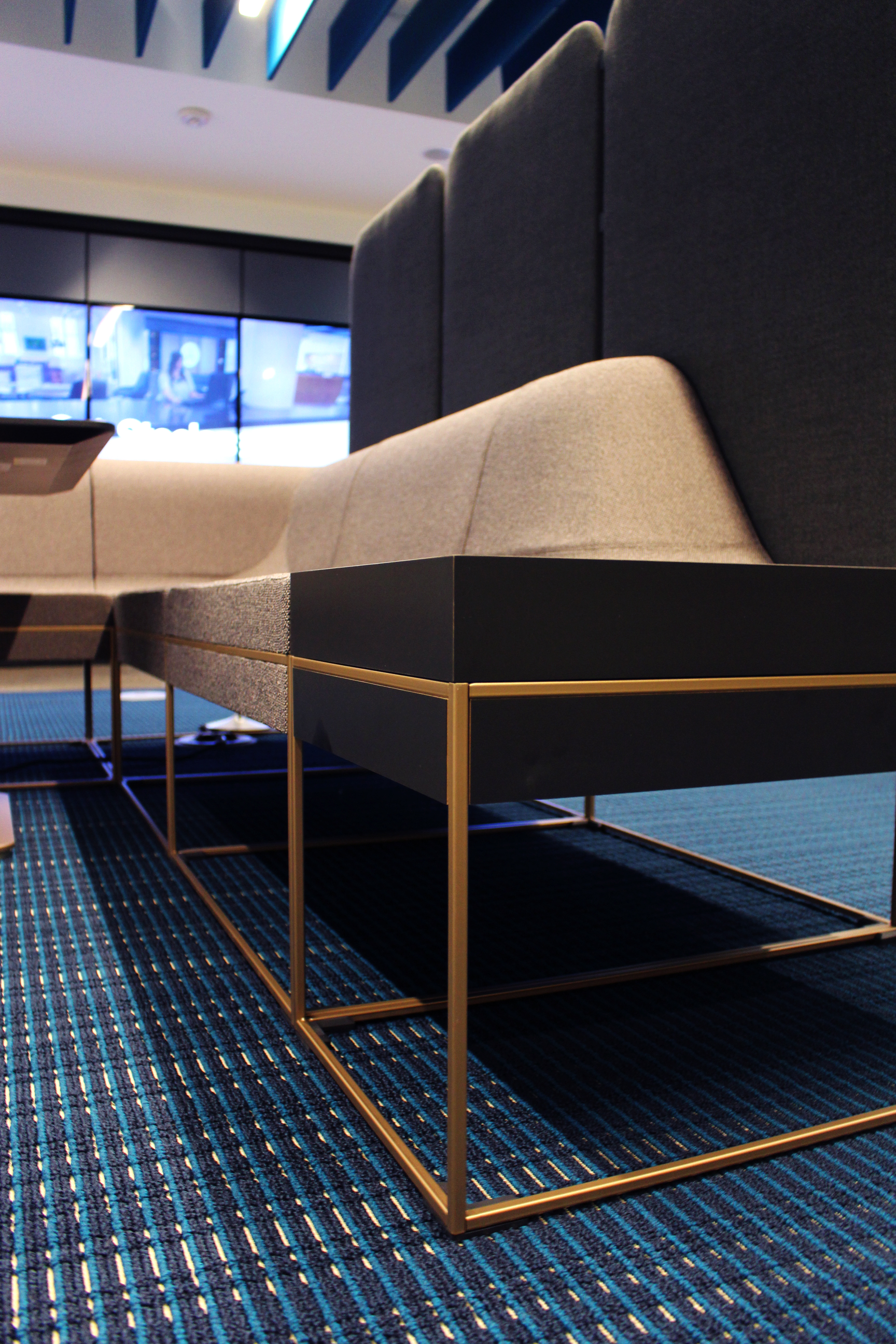 Nooks
A velvet West Elm chair and art from local artist Allison Johnson (from Veronique Wantz gallery) make for what might just be the most aesthetic and coolest nook in the history of nooks. Perfect for a little break from emails or even to snag a photo for your Instagram, this little corner puts the FAB in #FABWORKLAB.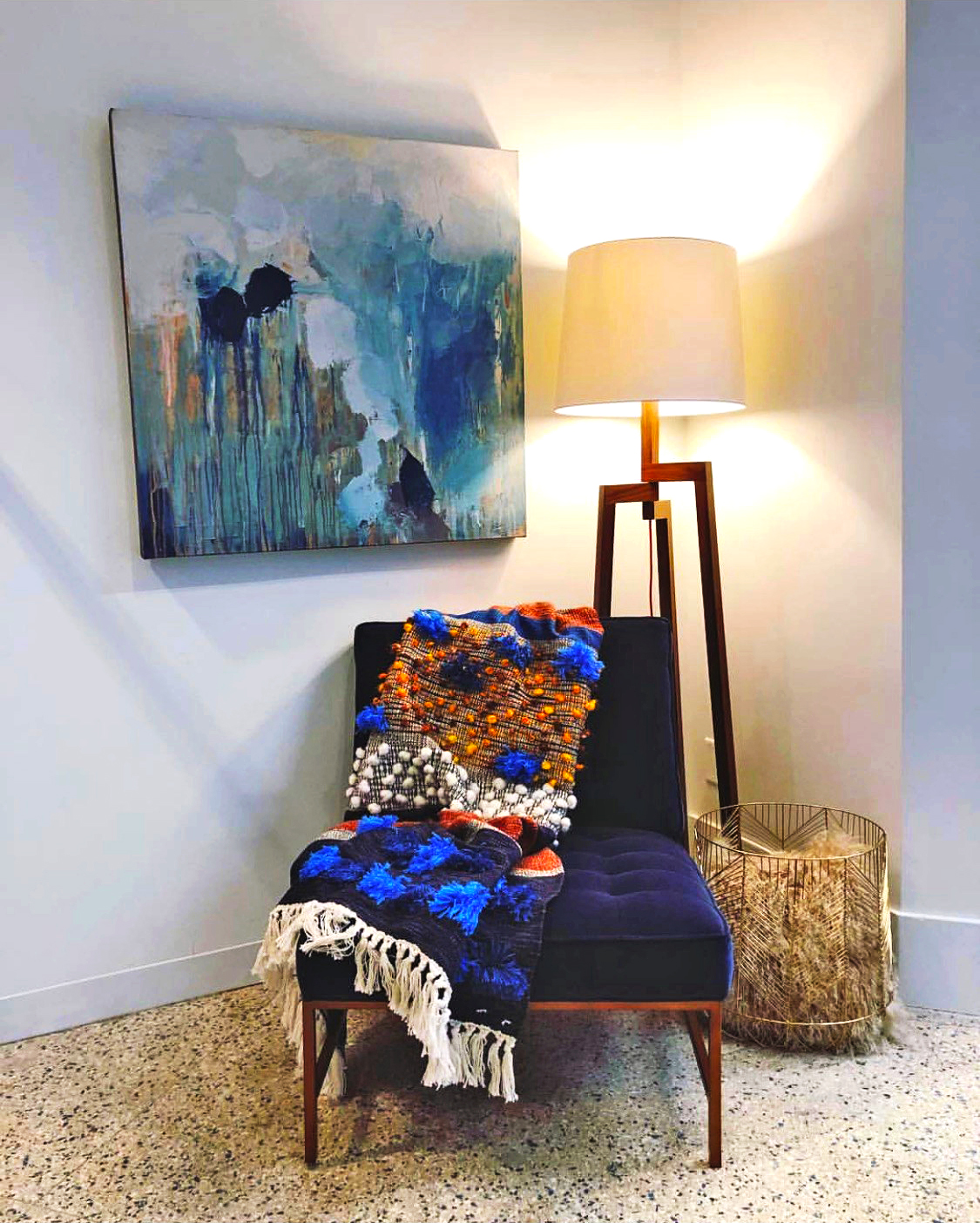 Privacy
The iconic red telephone booth has received a modern twist for the workplace. Our phone booth by Dauphin is the perfect privacy spot for impromptu phone calls with its noise prevention, internal power, desk space and stool. We are working to jazz it up by adding custom film and graphics to give an additional layer of privacy and uniqueness.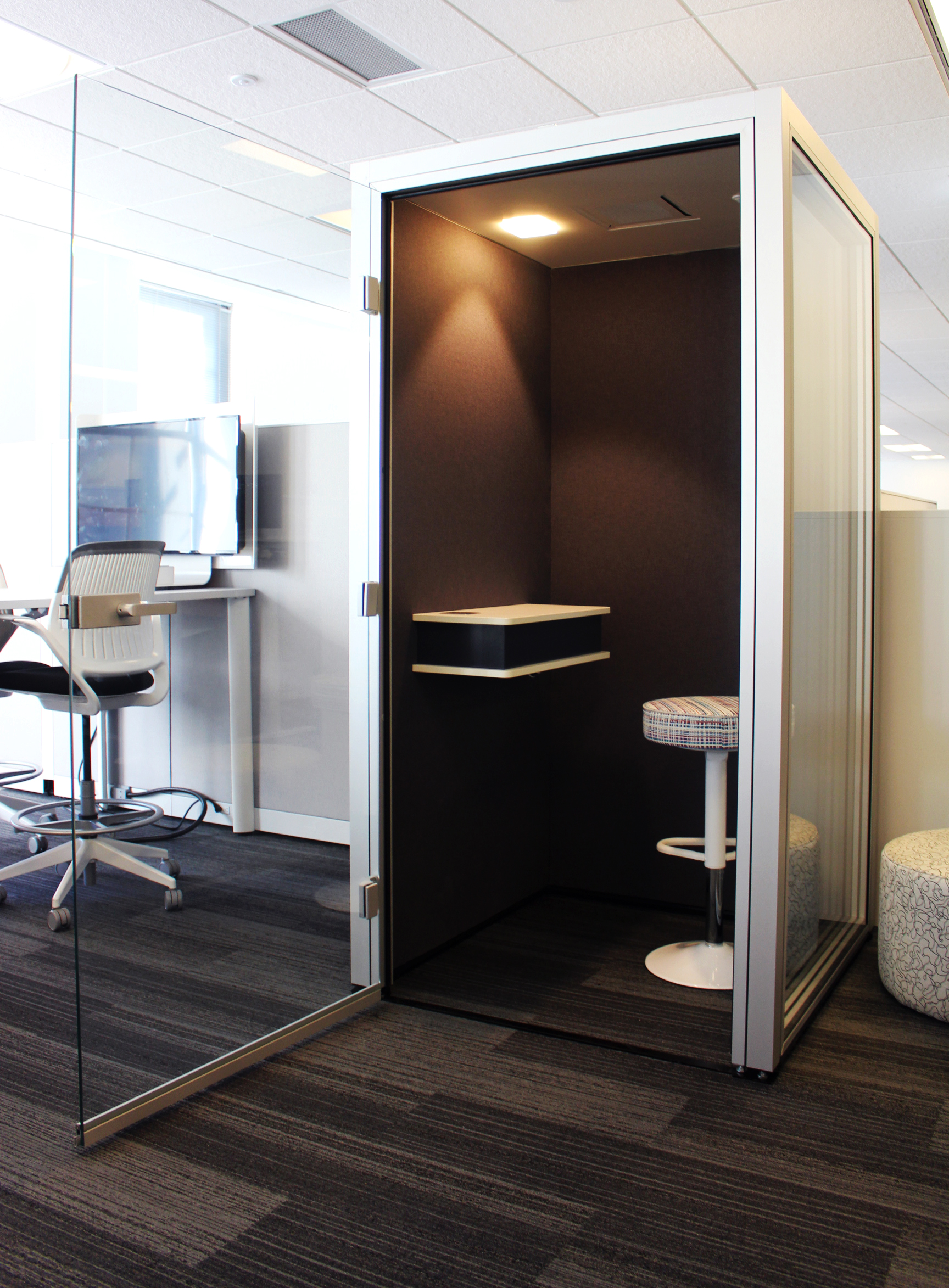 Wall Coverings
Privacy for your walls does not have to be boring! Designtex provides film coverings in hundreds of patterns and colors that can be applied to walls and panels to allow for space customization. We love this new, fun and lighthearted pattern in trendy colors that plays perfectly with the pink Bivi sidecar.