When life gives you lemons, you make lemonade. So, when life gives you a pandemic and travel restrictions, you embrace technology and virtual field trips! I've been lucky enough to virtually visit Steelcase Grand Rapids a few times this year and let me tell you, it is a dynamic experience! At the onset of the pandemic, Steelcase DIY'd their way into the world of video production; they have a wide-lens camera on a cart and an external microphone for good measure. Virtual participants can sit tight or stretch out and watch as product developers literally roll through the space storytelling and interacting with the full-size learning space mockups. These tours are great for school districts, educators and A+D firms alike because they take conceptual ideas and scale them up so you can almost kick the tires through the screen.
In the emerging world of education design, we know a few things for sure. Most significantly, we are learning that technology is unavoidable when creating inclusive experiences for remote and in-person learners and educators. We are also seeing the importance of maximizing space by using a variety of furniture types for a variety of postures that can support the emotional, physical, and mental journey of a day at school or on campus. Check out my additional learnings below along with my favorite applications to help learning environments adapt and evolve in an everchanging future!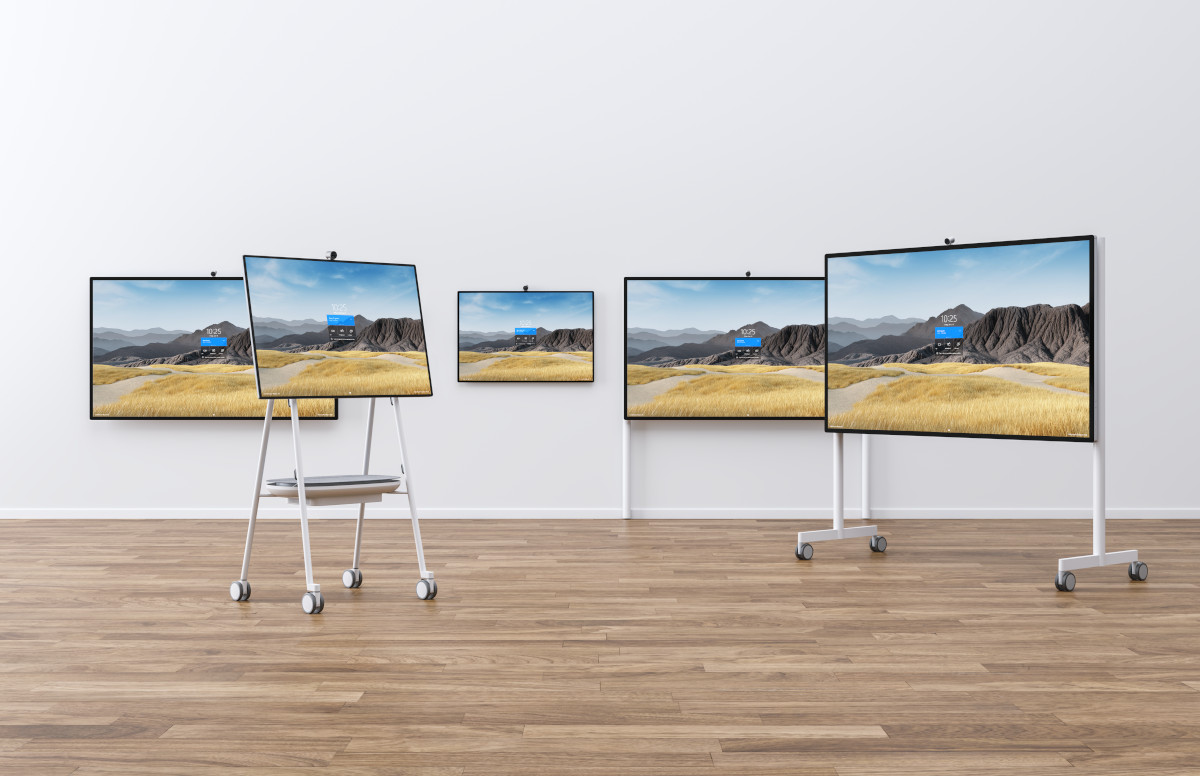 FUEL BETTER IDEAS: GET ACTIVE! 
Collaborate anywhere, anytime, any way with Microsoft Surface Hub 2S and Steelcase Roam! By being able to move your camera around, and positioning it at the back of the classroom allows for a more inclusive, student experience by lessening the difference in quality of experience for "the roomies" and "the zoomies".
ELBROOK PERSONAL & TEAM CLASSROOM TABLES COLLECTION
Create a flexible classroom with organic forms that are good for flow and function. The tables "fit together" without needing 90 degree angles and the new T-leg allows the Node to roll right over it. Easy to move, but stable at the same time.
NODE CLASSROOM SEATING & MOBILE TABLET ARM CHAIR
Did you know that Node has been out for 11 years?! Over the years it has evolved and sparked a trend that encourages more movement for students in the classroom. Bag storage takes the bags off the floor to avoid tripping hazards and "road blocks".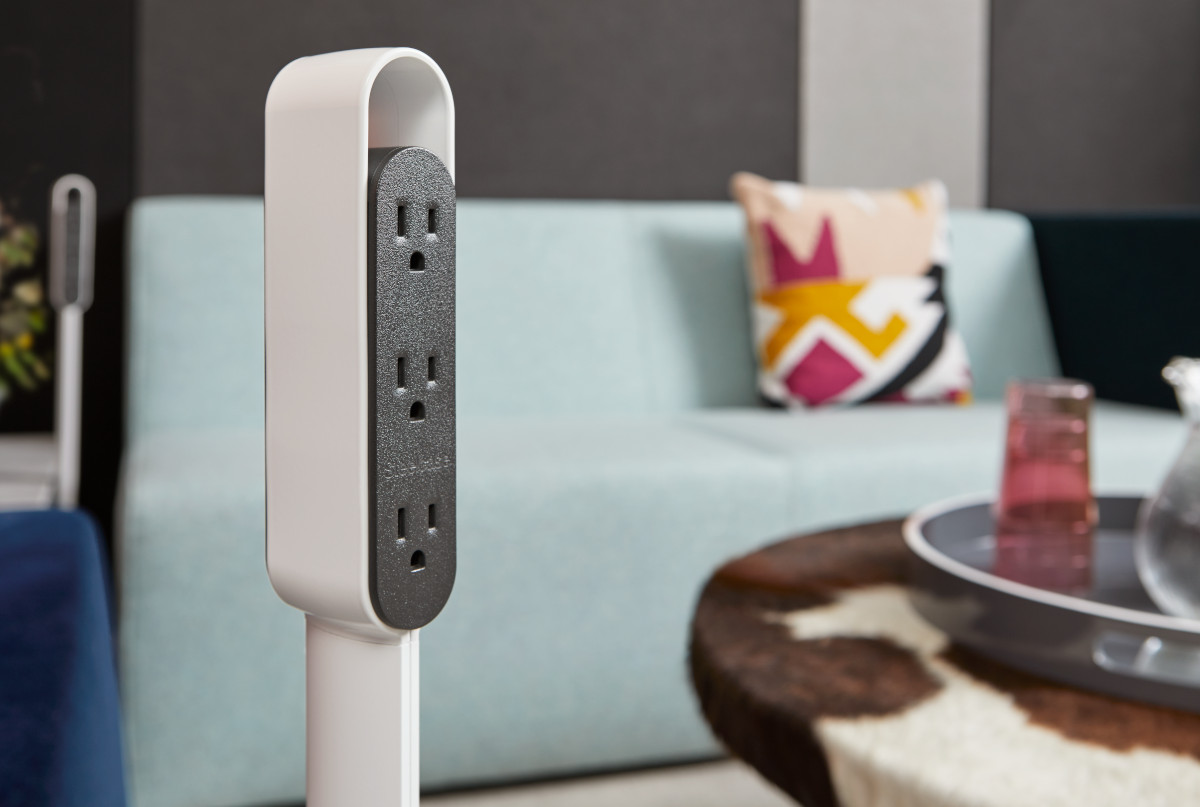 THREAD 
When you create a flexible learning space, flexible power really elevates the effectiveness of every application. There are lots of products from this collection to make the power come to the educator or learner instead of disrupting the experience at hand.
Thread Freestanding Power Outlet | Steelcase
Thread-vs-Connectrac-Competitive-Comparison.pdf (steelcase.com)
CREATE A PLACE FOR SAFER LEARNING
Not all classrooms are designed equally, some have operable windows and plenty of ventilation while others lack access to fresh air or quality HVAC. With air purification being big on the minds of educators and guardians, Smith System, in collaboration with Clean Rooms International, engineered a new product called Cascade Air– mark your calendar for its July '21 release!
B-FREE MODULAR & CONFIGURABLE LOUNGE  
A lovely option that elevates the look and feel of in between spaces to maximize collaboration. Introvert friendly spaces to empower students to disconnect and reconnect as they need. When they can self-regulate, they can be better learners.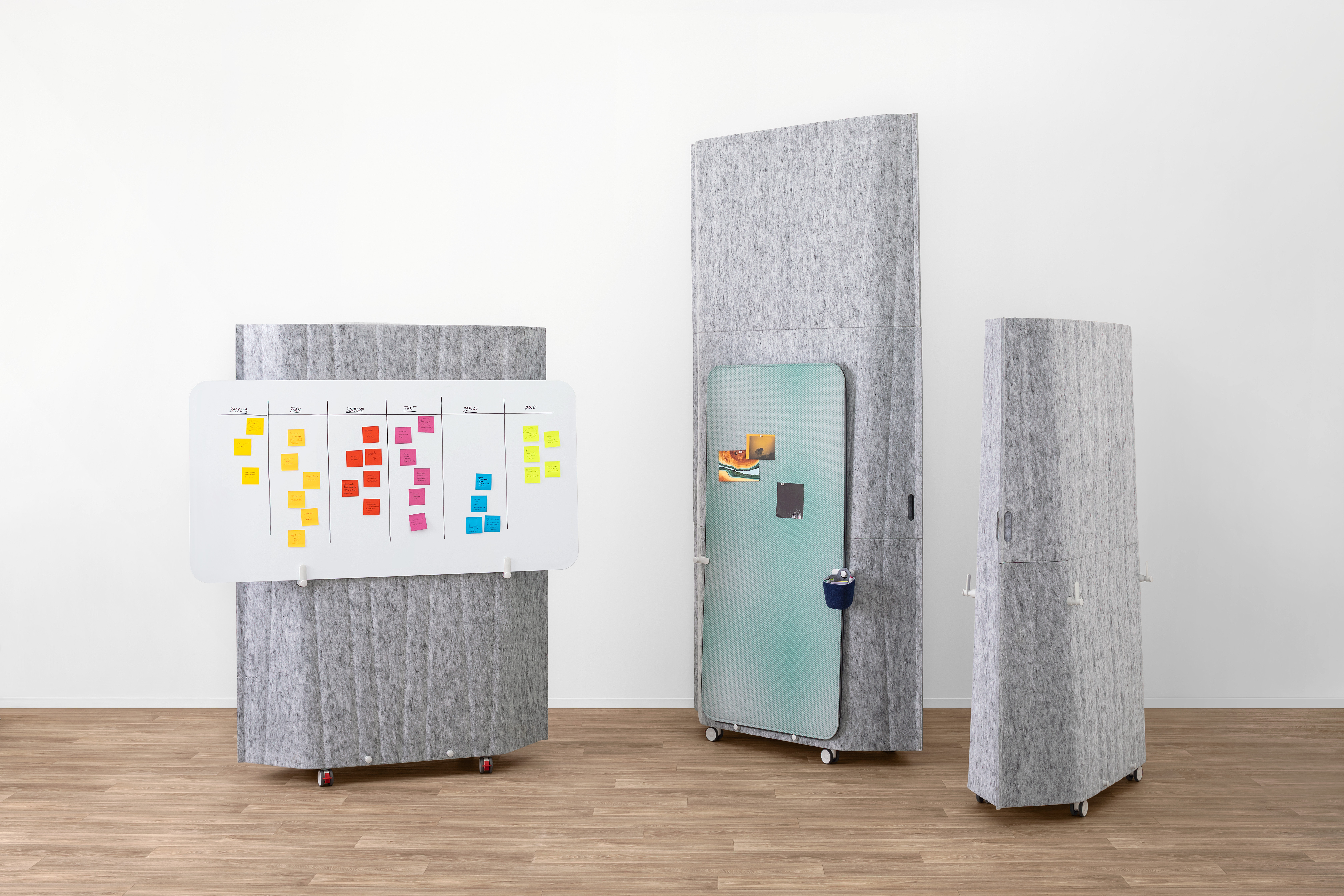 SPACE DIVISION
Get creative and define space as a zone without the permanence or lack of visibility of walls! Some favorite applications include:
Post & Beam Office Architectural Framework System | Steelcase
Excellent for group and individual VR experiences.
Steelcase Flex Active Frames Storage & Boundary Structure | Steelcase
A refreshing kit of parts to blend the function of storage with a versatile aesthetic. (So many finish options!)
Steelcase Flex Free Standing Office Screen | Steelcase
The whole Flex Collection is awesome, but especially these multi-modal screens.
"While living through a crisis has not been easy on anyone, it has accelerated changes that were already underway to improve the learning experience. Leaders in education can use this moment as a catalyst for reinventing learning spaces and explore new approaches for delivering quality education."
Steelcase, Learn Better
ABOUT OUR BLOGGER

Ashley Ochiagha joins us as our A&D Industry Consultant. With a robust history of working in the A&D world and project experience in commercial interior design, along with a curiosity for how built and furnished environments can impact human behavior and culture, Ashley is a dynamic addition to our Minneapolis team.