Discover employee needs
The pandemic has impacted employee's workplace expectations and leaders have the difficult task to define the future of work. How and when can employees safely return? How should they modify their workplace? What do employees value in the workplace?
We can provide Returning to the Workplace Surveys as an effective pulse check to understand employee sentiment and attitudes about working from home and returning to the office.
Example of Results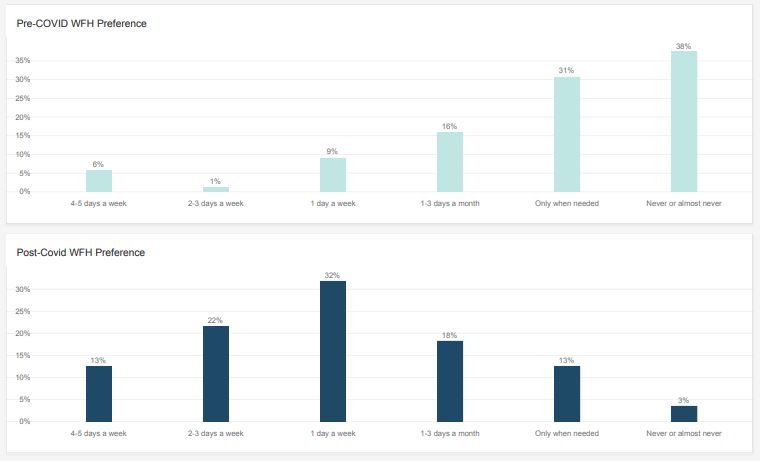 The surveys, developed by Steelcase Applied Research + Consulting (ARC) will help –
Gain user input
Identify motivators to return
Understand expectations
Inform workplace priorities
Uncover Work from Home gaps
The surveys are conducted in the Qualtrics platform and meet client needs for data privacy.
---
We're here to help.​
A better work experience starts with a better workplace. ​