Once again, NeoCon did not disappoint! Celebrating its 51st anniversary, NeoCon was memorable and filled with beautiful trends. Some trends worth highlighting were the layering of details, use of natural materials and pastels, innovative space division, and endless furniture flexibility.
Steelcase did an amazing job this year focusing on innovation and collaboration. The Flex Collection, which won Best of Gold in Furniture Collections for Collaboration, showcases a new, sleek furniture collection to support active collaboration while allowing teams seamless reconfiguration to their spaces. Steelcase Roam also won Best of NeoCon Gold in the Technology- Integrated Solutions category. The Roam Mobile Stand and easy-to-hang wall mounts enables teams to collaborate from anywhere and its small footprint allows it to fit in a variety of spaces.
Here are some of our other favorite trends and finds from NeoCon 2019: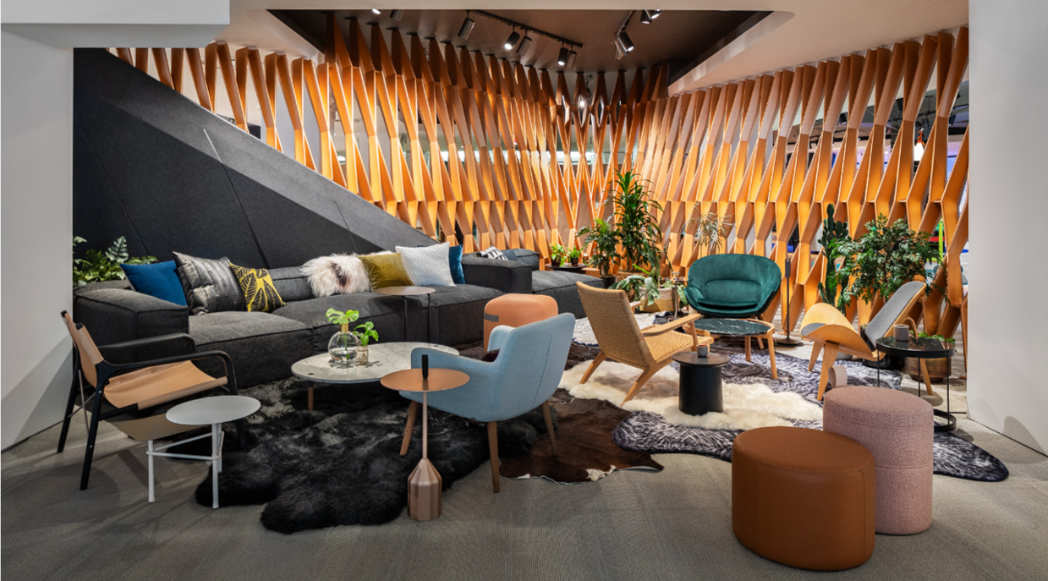 Trend 1: layering of details
Vertical and horizontal spaces were used to their absolute fullest this year! Every setting had a layering of rugs, tables and pendants. There were many monochromatic settings, but these were all layered with different tone-on-tone textures and subtle patterns.
No space was left unused- columns in multiple showrooms were filled with creative, inspirational images.
Every piece had a story and meaning.
Macro-trends
Layered coffee tables
Large-print wallpaper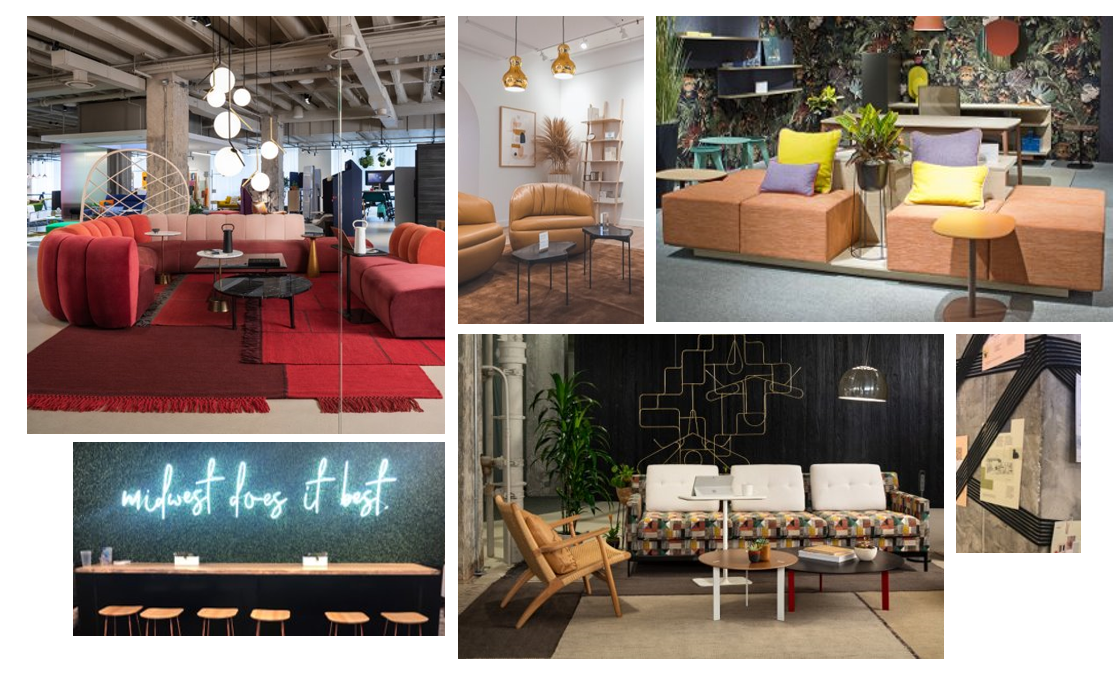 Trend 2: natural materials
Joining the Layering of Details trend is the overlay of natural materials into the space. Every setting had an abundance of plants- many times planted in different, handcrafted terracotta and ceramic vessels. Layers upon layers of wools, woods, leathers and stone were shown in the same setting.
Raw, imperfect makers items added to the depth of the space.
Macro-trends
Increase of neutral greys paired with earthy tones
Beauty in imperfections
Plumes!
Trend 3: pretty pastels
Thoughtful layering of pastels was everywhere! Blush was still shown throughout, but we are seeing it fade into a more nude, earthy tone.
Violet is making its way into the mix in fun, luxe metallics and nubby, textural fabrics.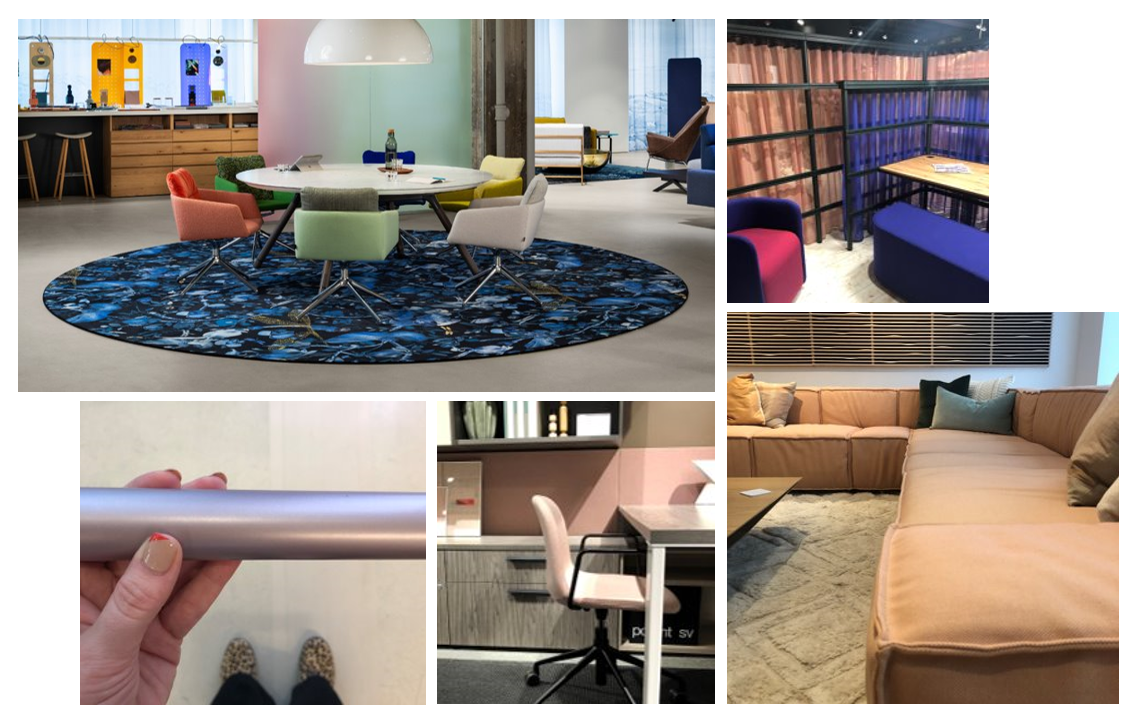 Trend 4: space division
Making the best use of space by using walls, pods and integrated seating spaces were EVERYWHERE! Space is expensive and needs to always be used to its fullest potential, so pods are a solution to spaces that need to remain flexible.
Macro-trends
The use of wood and cork in space division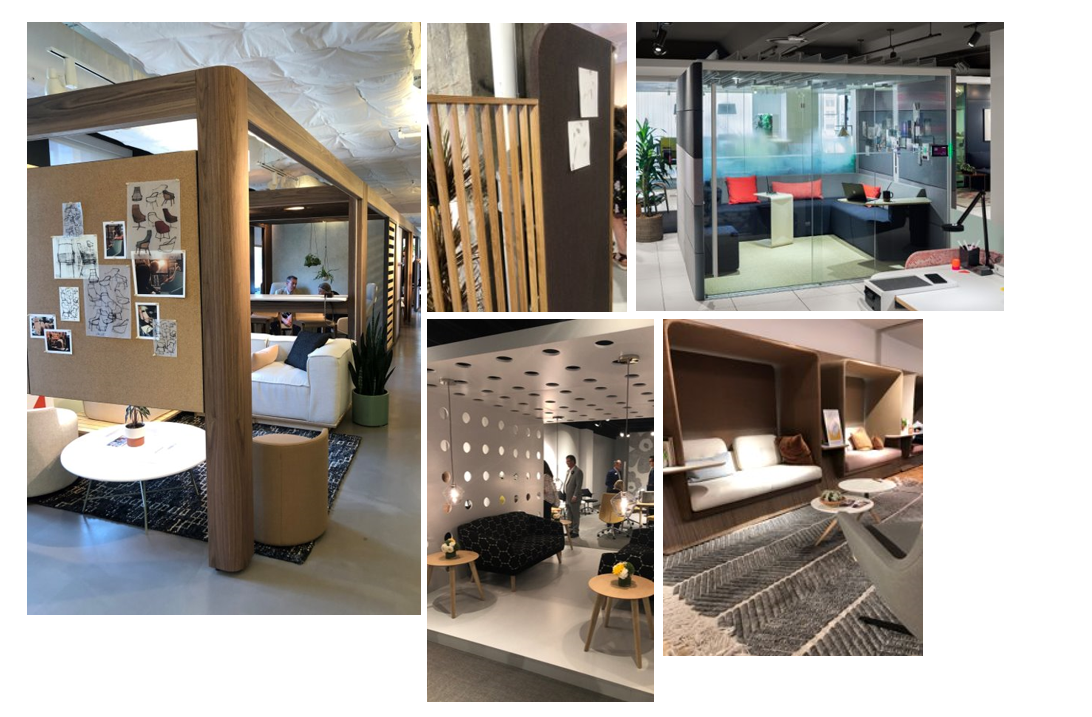 Trend 5: flexibility
Fixed spaces aren't going to work anymore. How flexible is your space? Can you quickly change the way you're working or the footprint of your space quickly throughout the day?
Being able to change your surroundings to best suit your needs was all the rage at Steelcase, partners and competitor showrooms this year.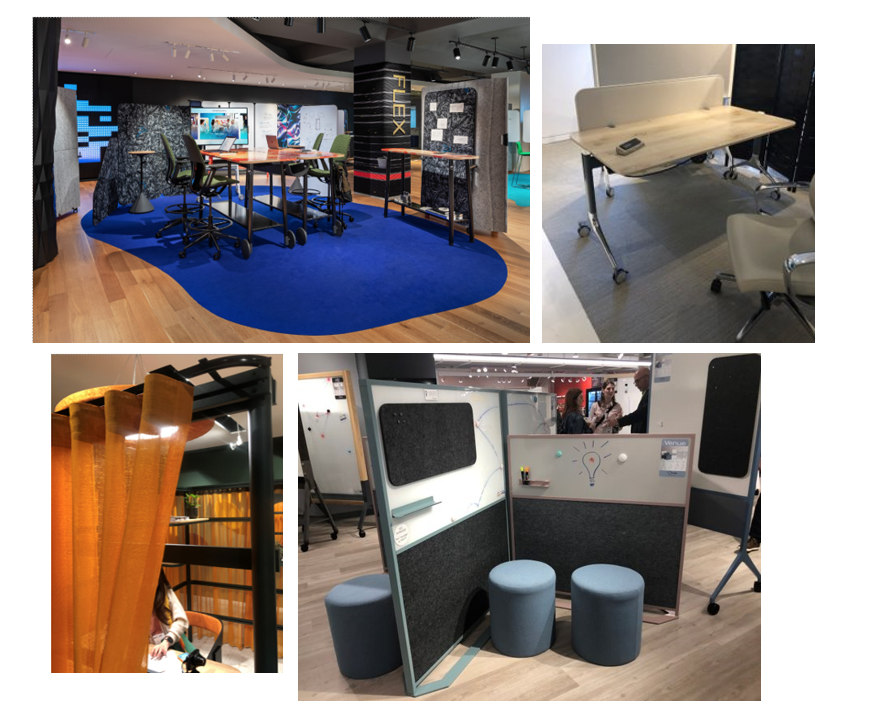 Trend 6: accessible technology
Technology is not stuck to a wall. It's here. – Gale Moutrey, Steelcase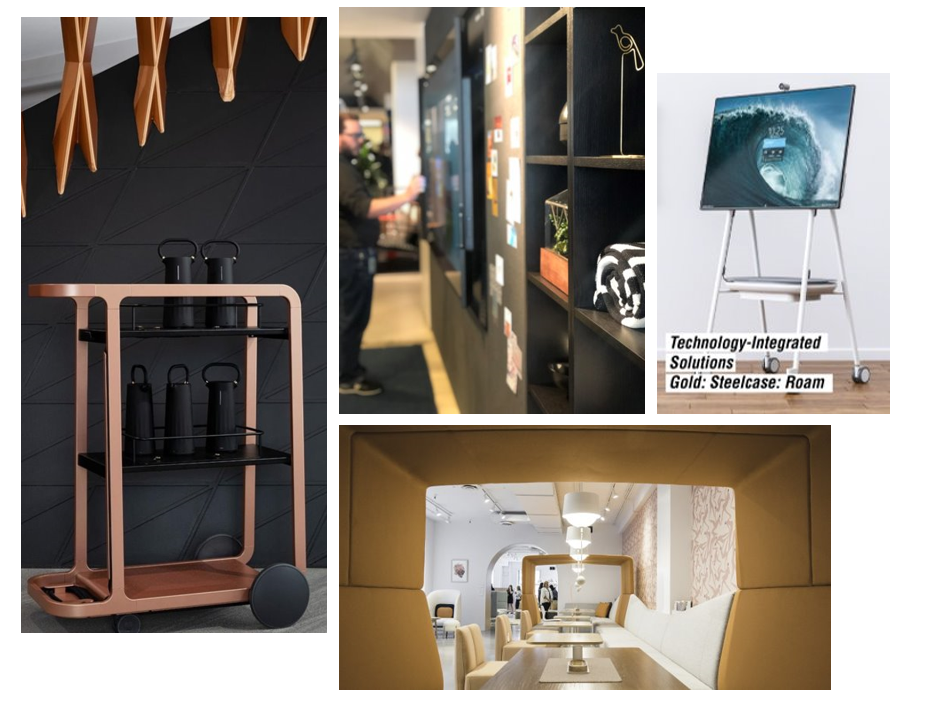 Awards
Congratulations to Steelcase and our other vendor partners on their numerous awards at NeoCon 2019, including: Gold Award Biophilia 2.0 Collection by Designtex, Silver Award Metallic Wallcovering Collection by Designtex, Gold Award Flex wall by Clarus Glassdoor, Gold and Best of Competition Obeya by OFS, Best of Competition-Showroom Hightower, HiP Award The Bauhaus Project by Designtex for Workplace: Fabric and Textiles, HiP Honoree Lagunitas Focus Nook from Coalesse for Workplace: Furniture category.