Overall Impression
The 50th anniversary of NeoCon was memorable and filled with amazing trends. Highlights include the layered look of graphics and textures, intimate seating pods, and innovative designs- such as the SILQ by Steelcase, winner of the Best of NeoCon Innovation Award.
It was a big year again for Steelcase! Their hard work of combining all of their brands onto one floor paid off as they were awarded the Best Large Showroom for the second year in a row.
NeoCon 2018 Trends
Overlay of Texture
Texture can provide depth and warmth in an otherwise dull space. Features include texture on texture applications, felt, velvet, quilted fabrics, and even plants layered into settings. The diversity of finishes allows designers the flexibility to match the personality of the brand or corporate culture to the space.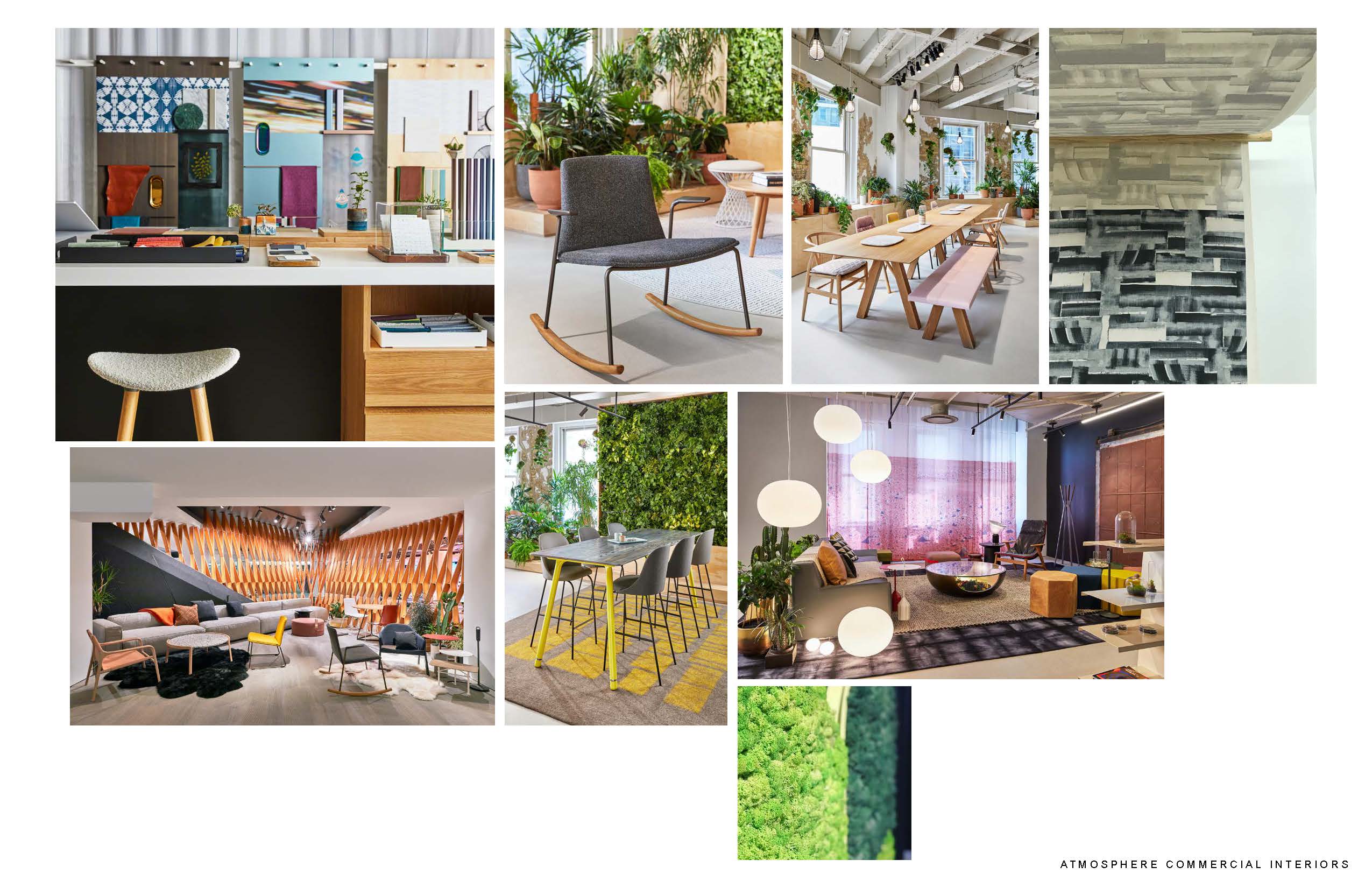 Graphic Patterns
Bold, sometimes erratic, graphic patterns can energize any space. Daring overlaid, large scale patterns bring personality to a space.
One of our favorite ways to infuse pattern is through Steelcase's new SILQ chair. Bold patterns can create a fresh, rebellious or sophisticated mood to elevate any workplace.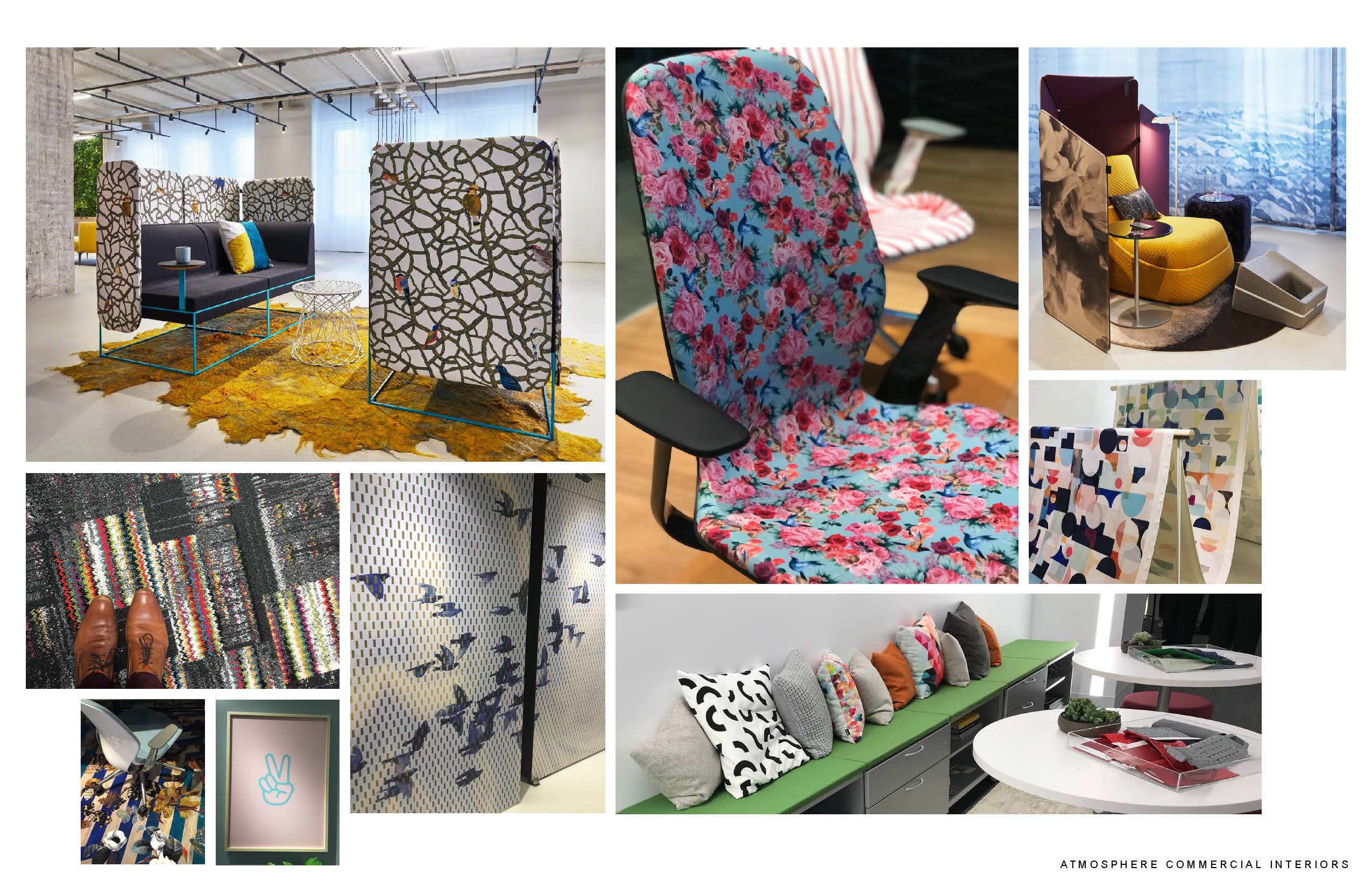 Maker's Influence
The influence of makers items, expressed in peg and felt boards, macrame, wool, watercolors, handmade pots and textural sculptures – result in a soft, natural, and handmade feel.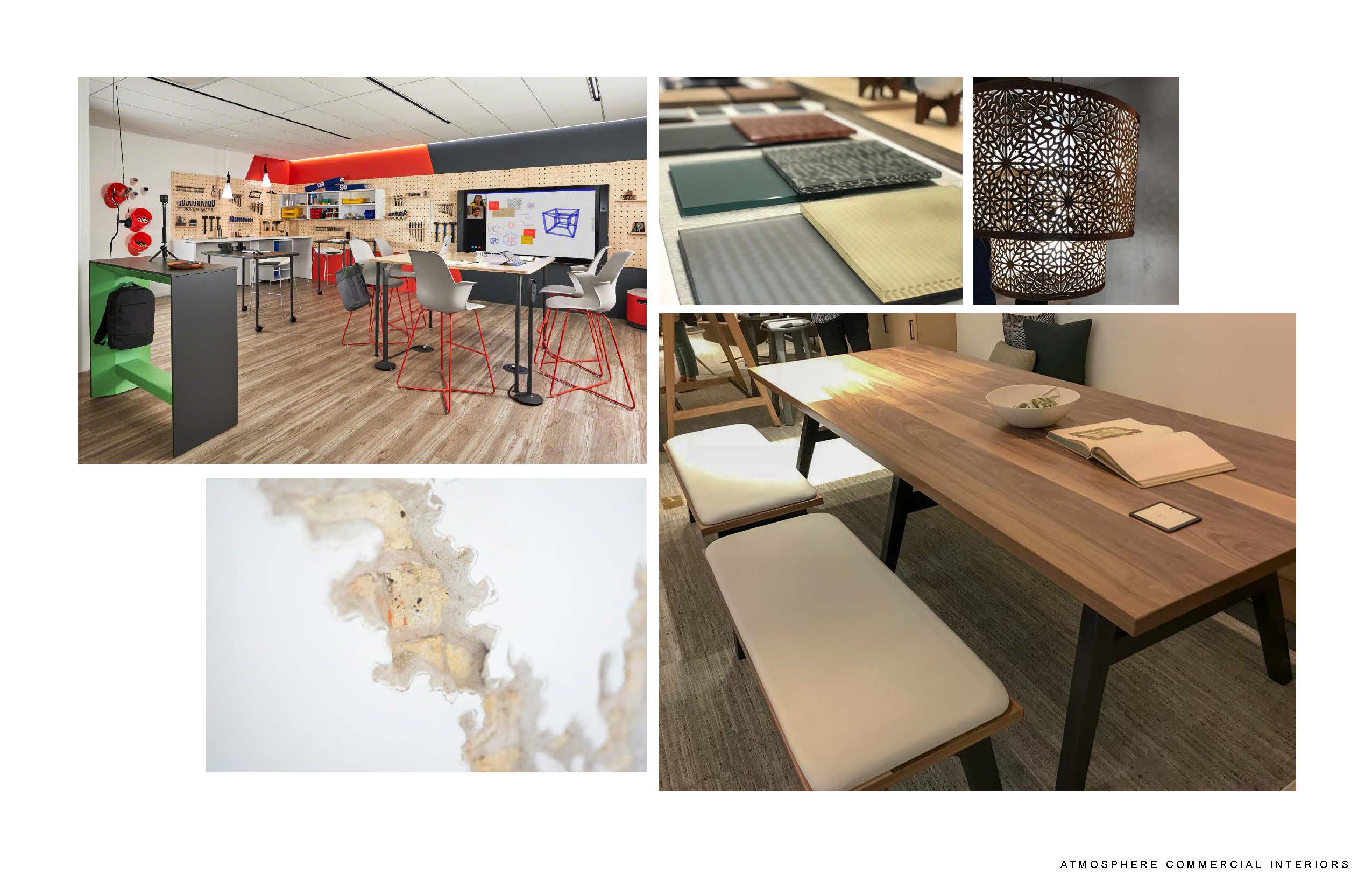 Intimate Settings
Intimate settings allow for a place for respite or a quick touch down with team members. The use of smaller, more intimate environments results in a focused and agile workplace.
These spaces often include the use of a screen, and range from the Steelcase Brody with Desk to the Lagunitas Lounge Seating or individual desk by Coalesse that offer privacy and noise cancellation.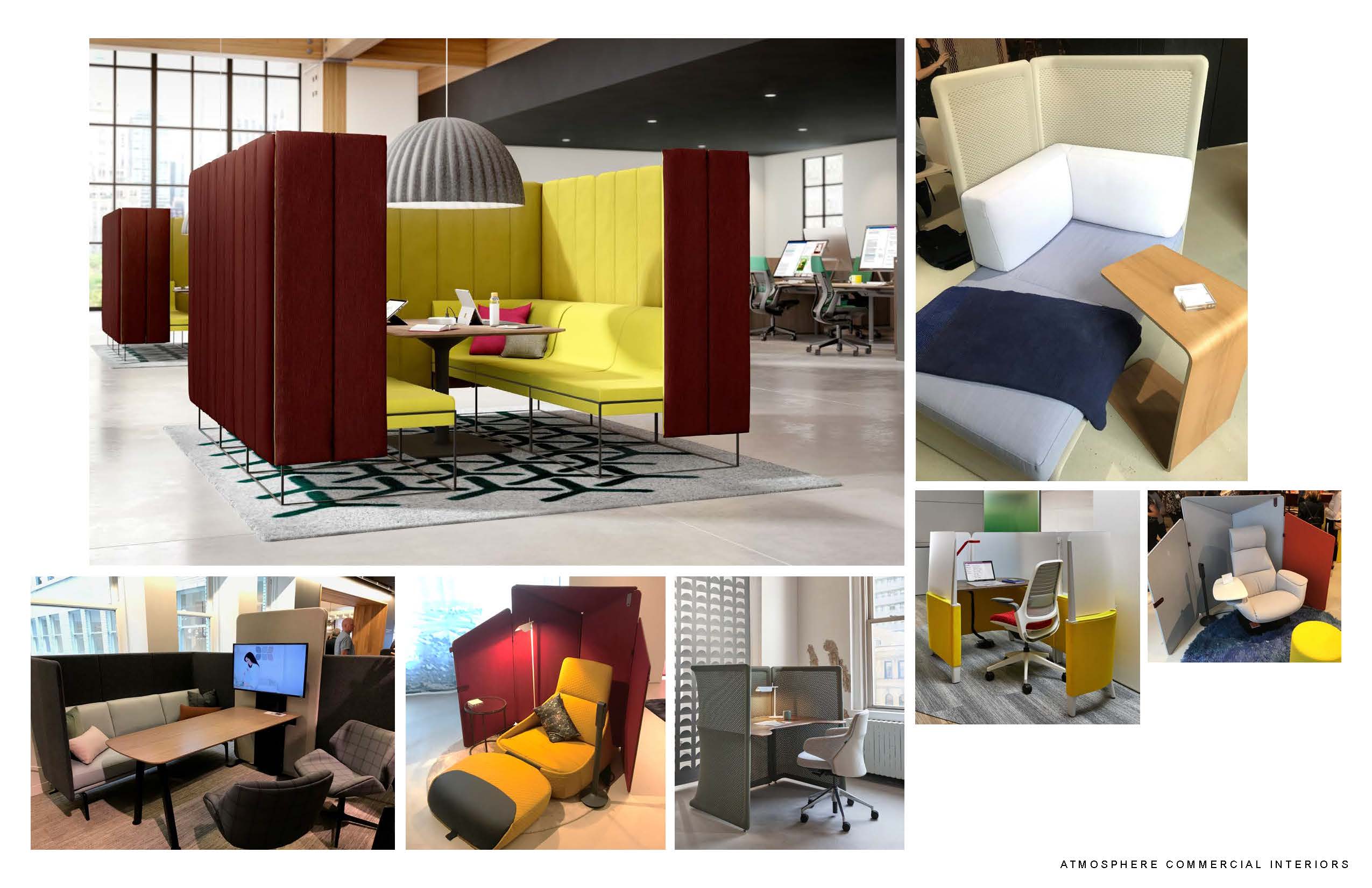 Pushing the Ancillary Boundary
The mix of residential elements in the work place offers a mix & match of patterns, graphics and textures and a blend of new and old as you would have in your home. The environment is softer, well embellished with rugs, lighting and accessories, and on a smaller scale with no harsh "commercial" feel.
Height-adjustable worksurfaces are still used, but they are elevated and paired with open bookcases and a hidden leg.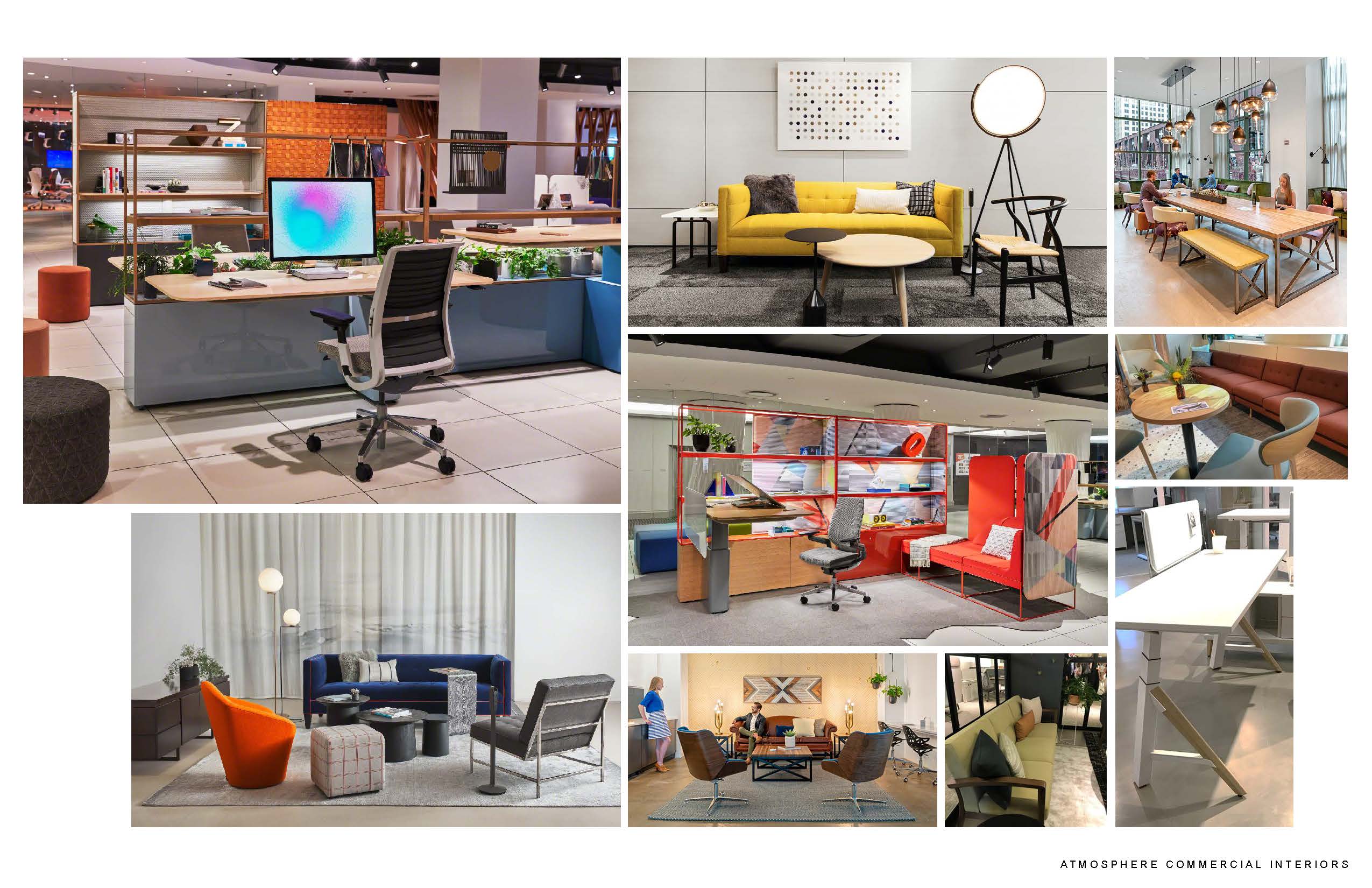 Dusty Tones
Subdued tones allow for a calming and harmonious workplace and often bring the colors of nature indoors. Color tones include terracotta, shades of blues into greens and mustard as well as finishes in black, bronze, and warm metals.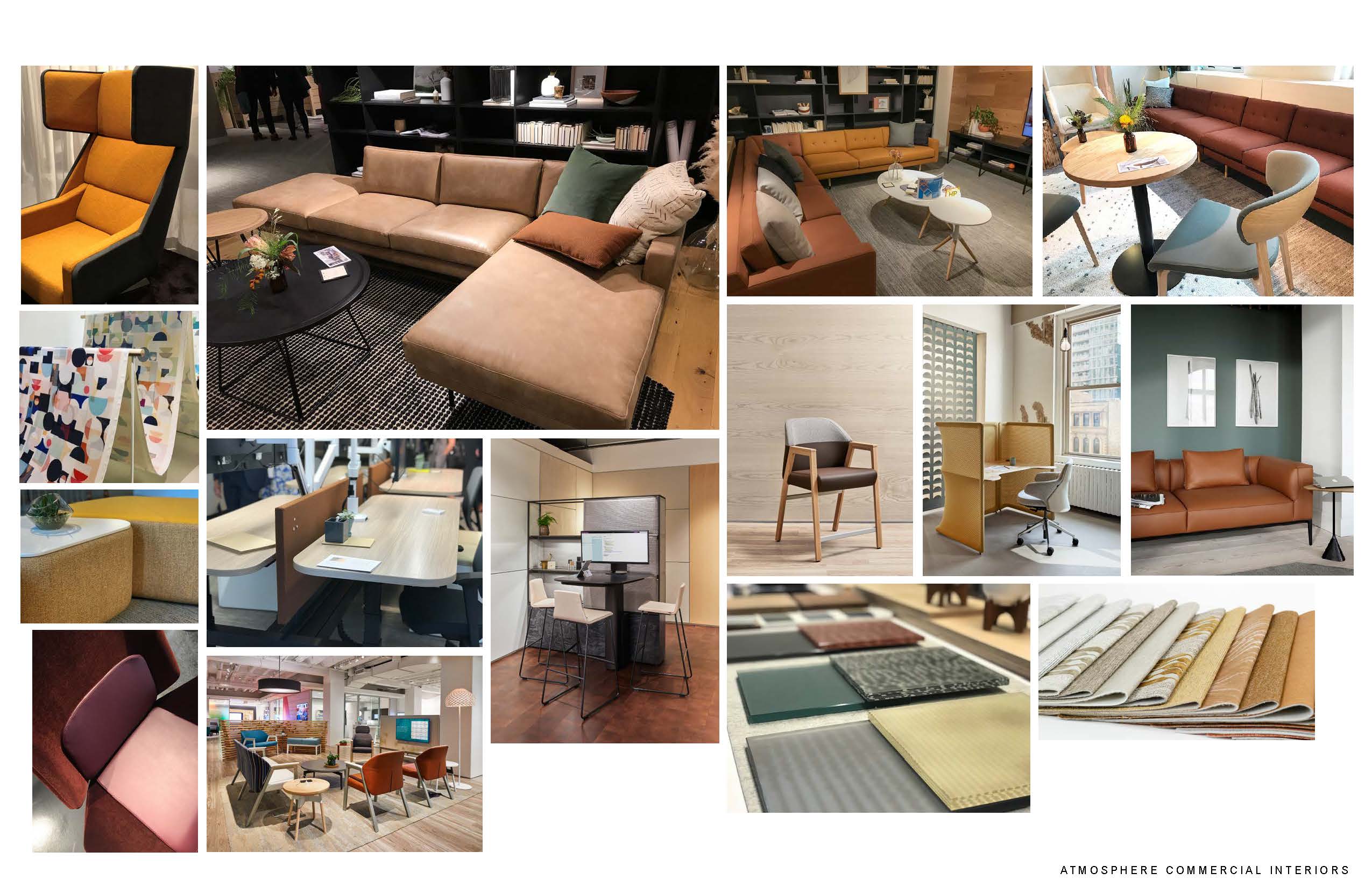 Congratulations to Steelcase and their partners on numerous awards to NeoCon 2018 including: Innovation Award Mackinac by Steelcase, Innovation Award SILQ by Steelcase, Gold Award Celliant upholstery line by Designtex, Gold Award Embold by Steelcase Health, Gold Award Ginkgo Ply Lounge by Davis, Innovation Award Axyl Chair by Allermuir, Silver Award BuzziHat by BuzziSpace, and Gold Award Glide by Clarus Glassboards.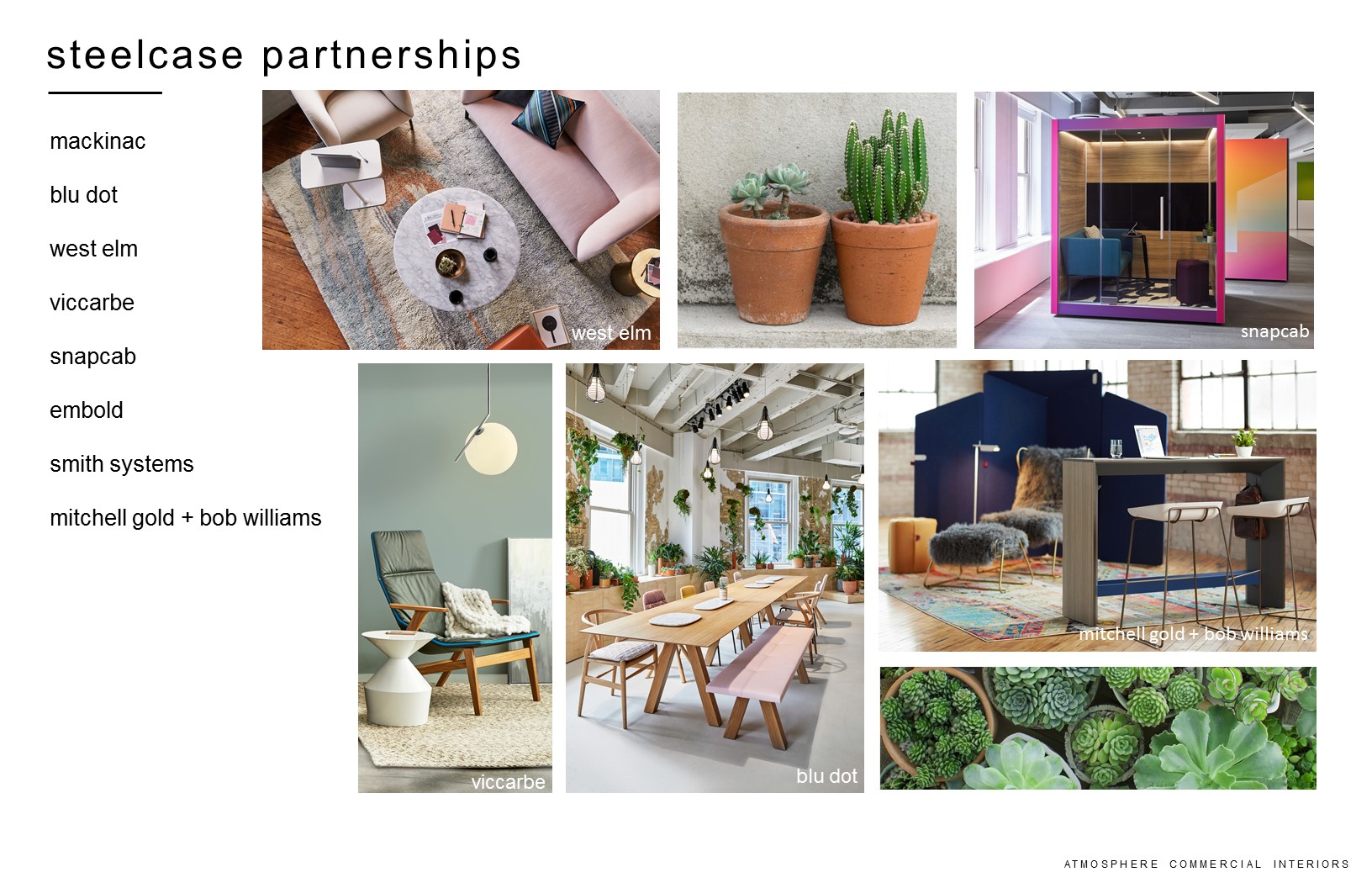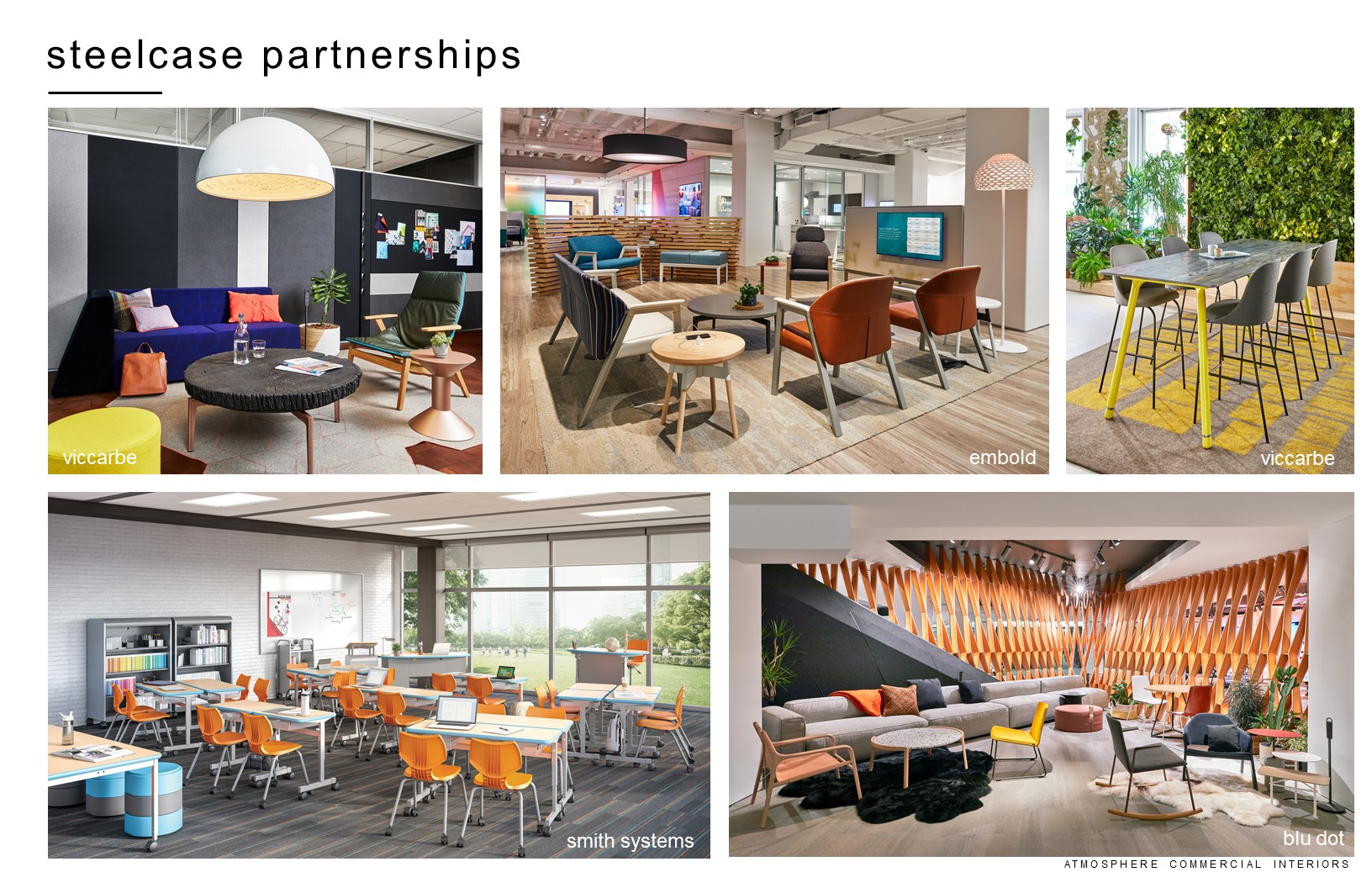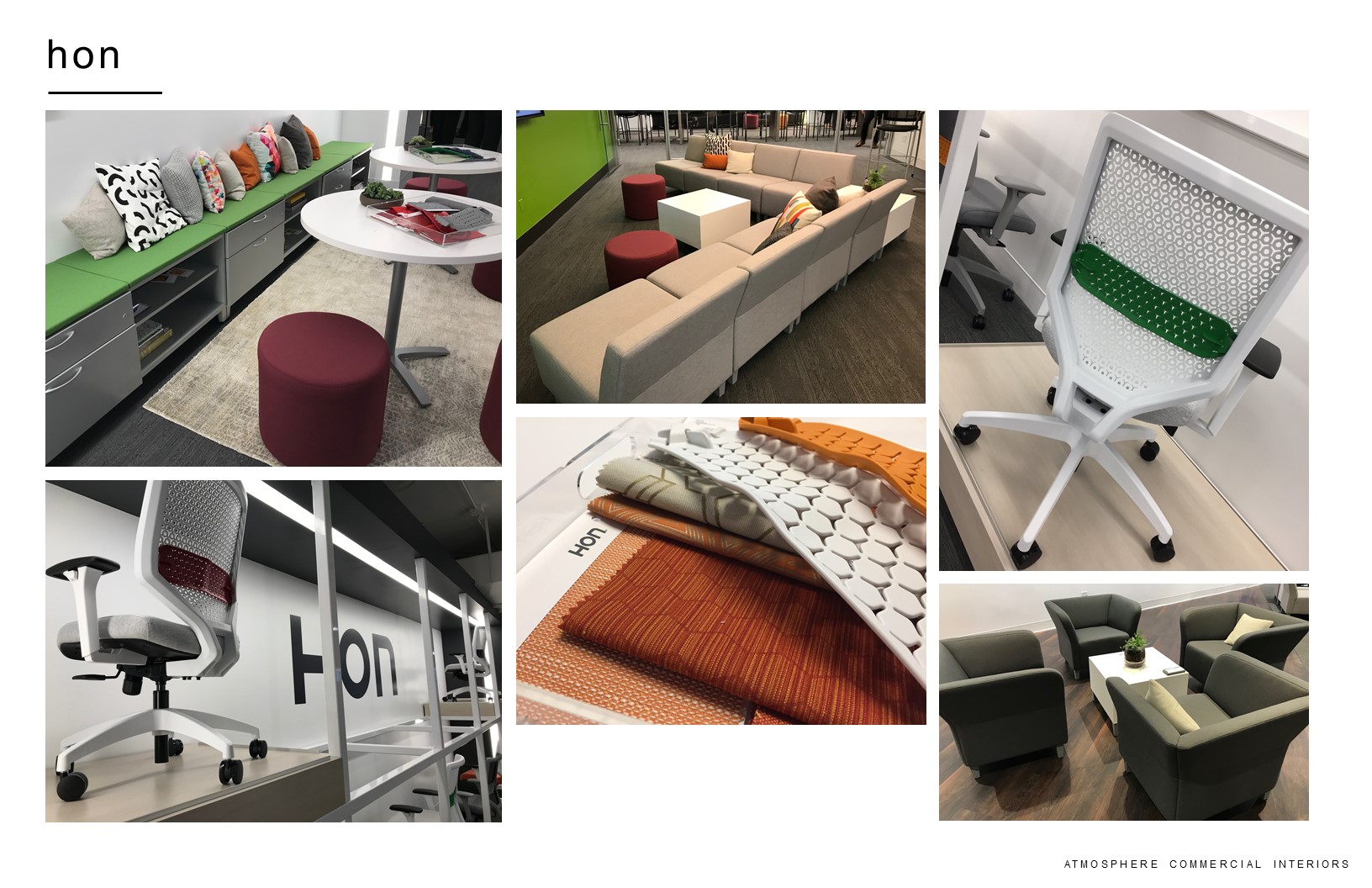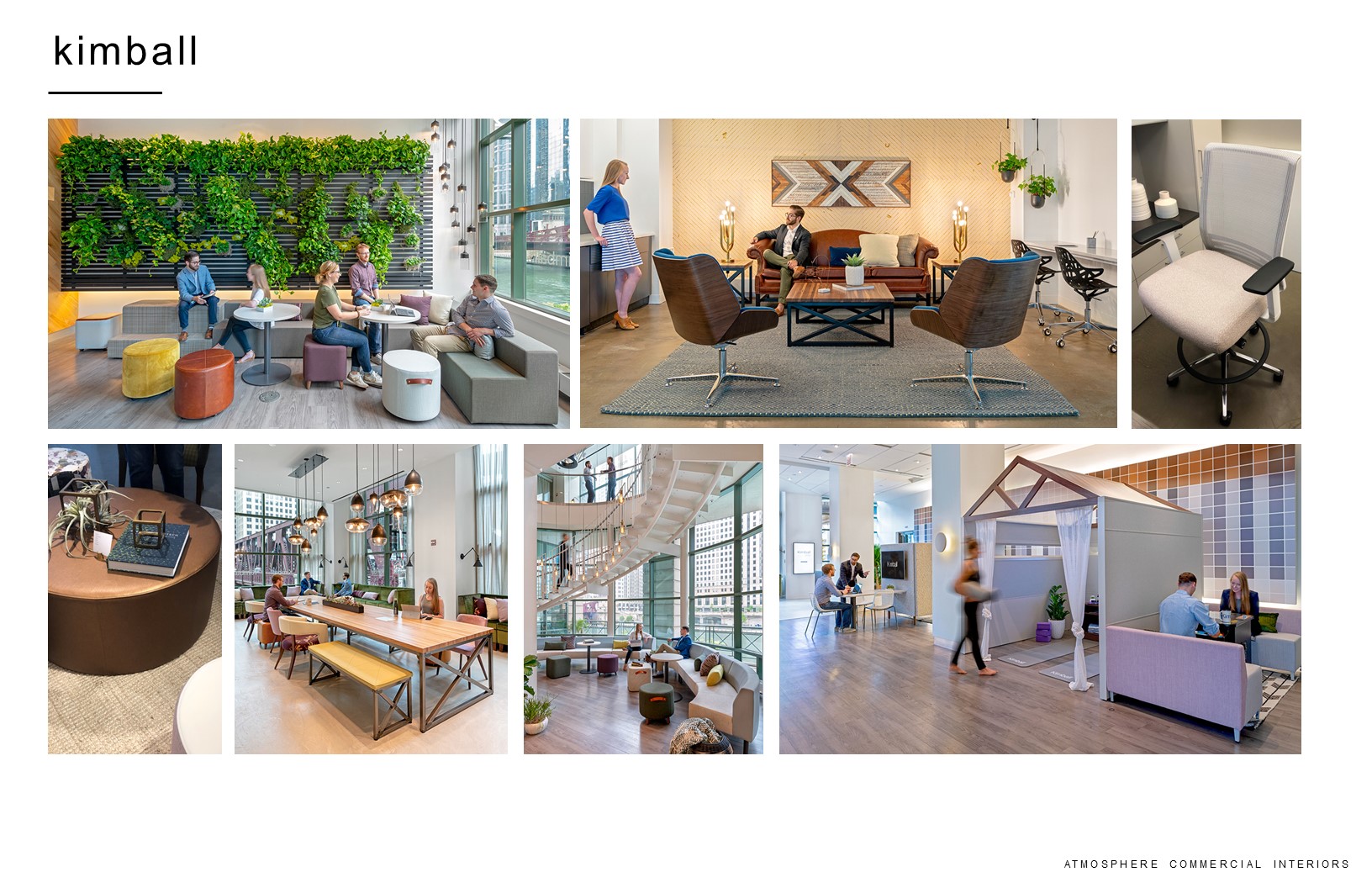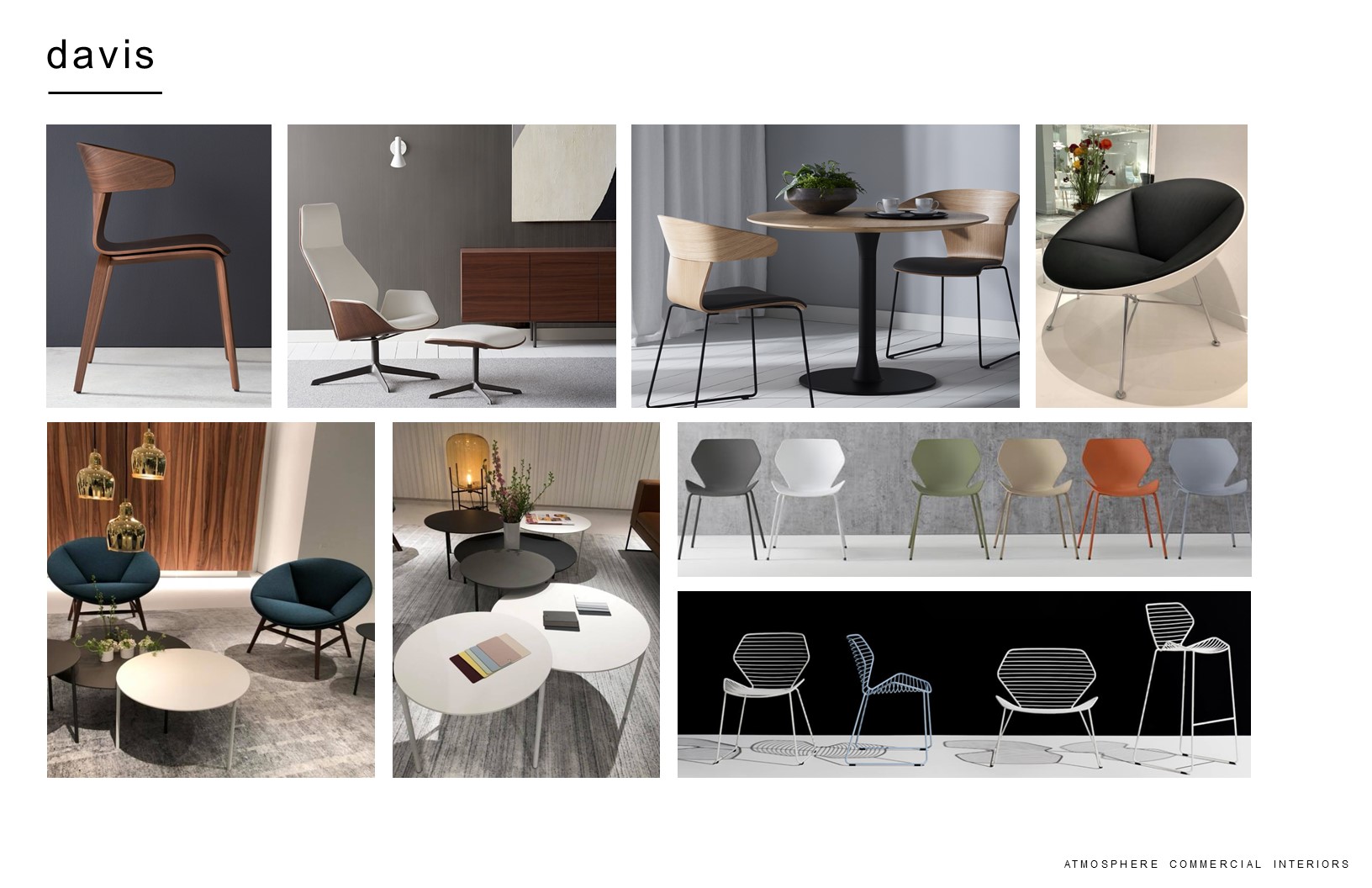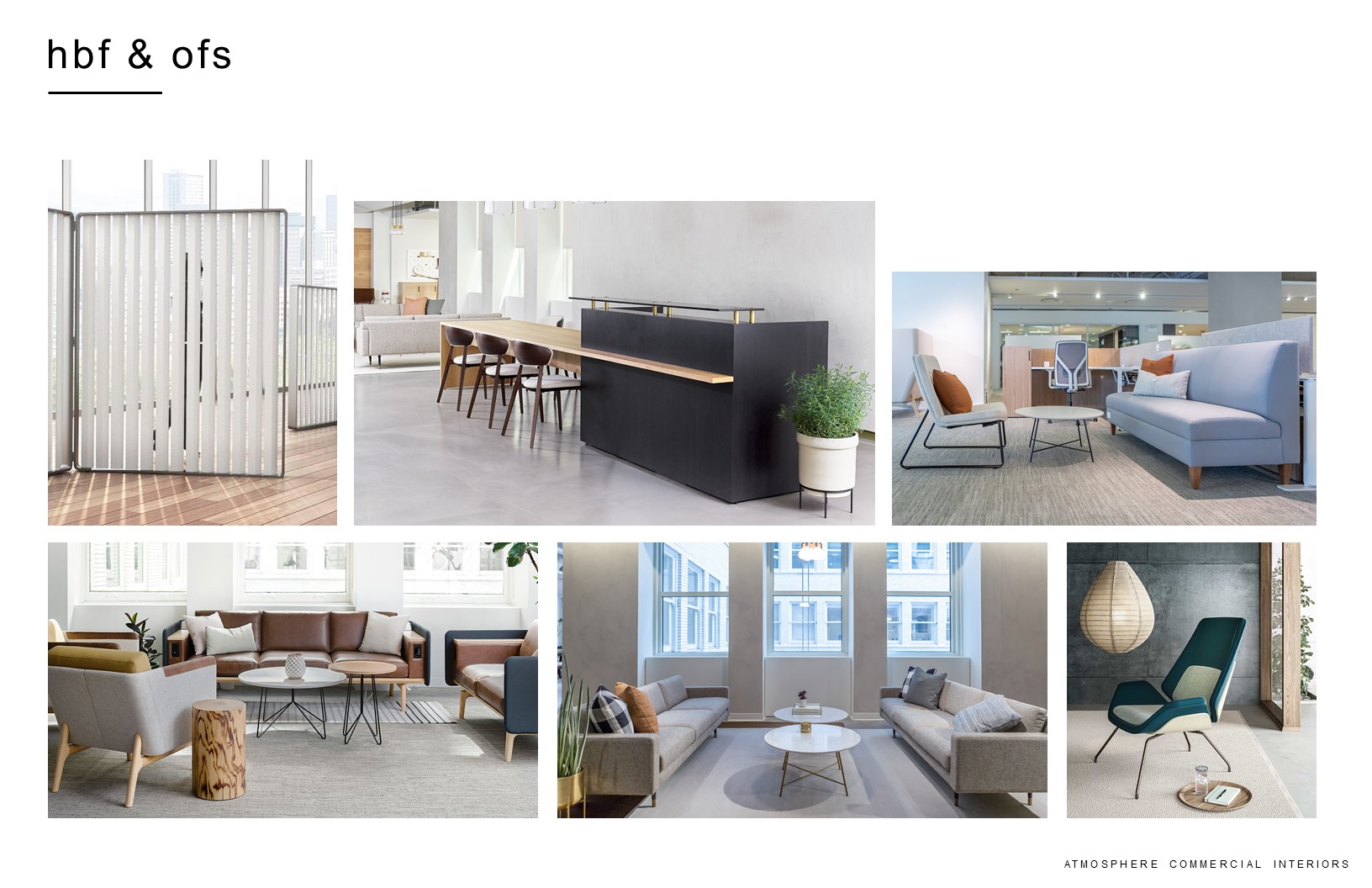 ---