NeoCon 2017 delivered another year of mind-bending creativity and several new surprises, like intelligent conference rooms and macrame lighting fixtures.
We have compiled the top NeoCon 2017 trends we spotted this past June, thanks to our Sales, Design and Marketing team members who attended.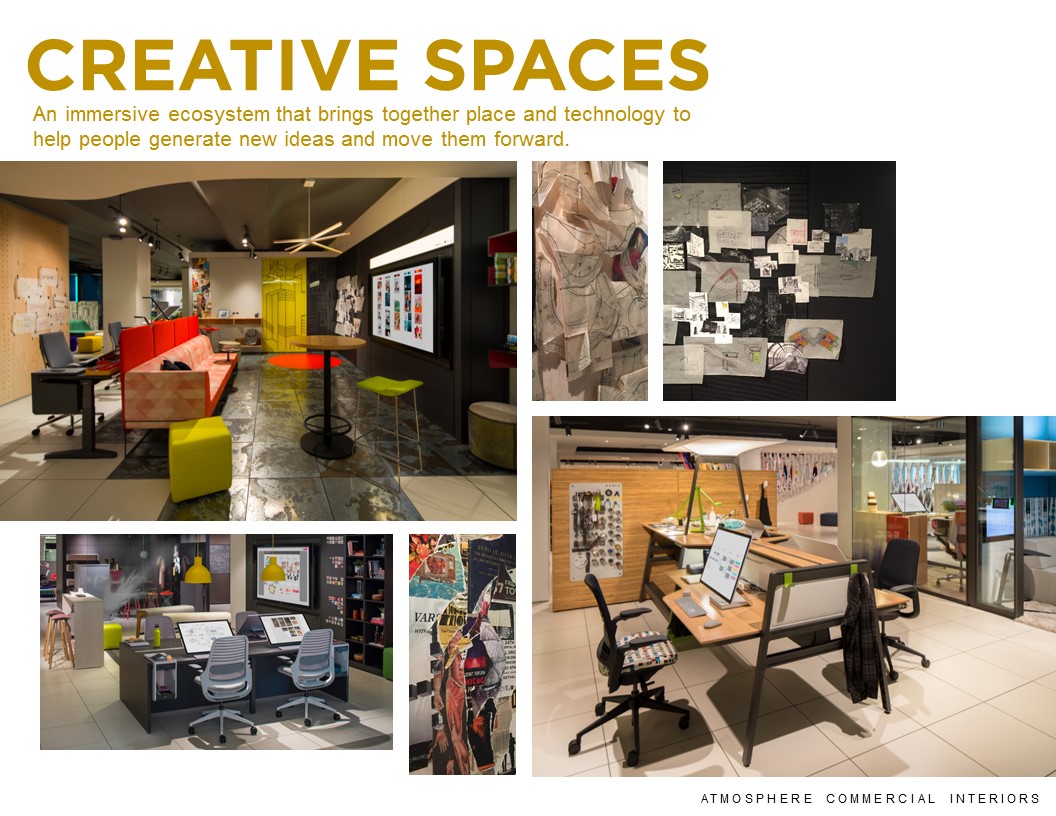 Creative Spaces led the trend at the Steelcase showroom at Neocon this year. An immersive ecosystem that brings together place and technology, Creative Spaces helps people generate new ideas and move them forward. The spaces are designed to support the needs of individuals and teams as they move through the different stages of the creative process.
Design principles of Creative Spaces:
Create emotional connections
Embed authentic design elements and materiality
Design for comfortable proximity to others and content
Include integrated technology for rapid explorations
Offer posture options for different work modes
Nurture creative confidence
Provide co-creation tools so everyone can contribute and interact with one another
Plan for integrated technologies to speed visualization, interactive evaluation
Design for information persistence
Create "safe havens" for privacy interludes
Build a fluid ecosystem
Design for seamless connectivity via technologies that let content move with people
Compose a range of spaces and technologies, choices for where and how to work
Appropriately scale spaces/zones to meet individual, team and organizational needs
---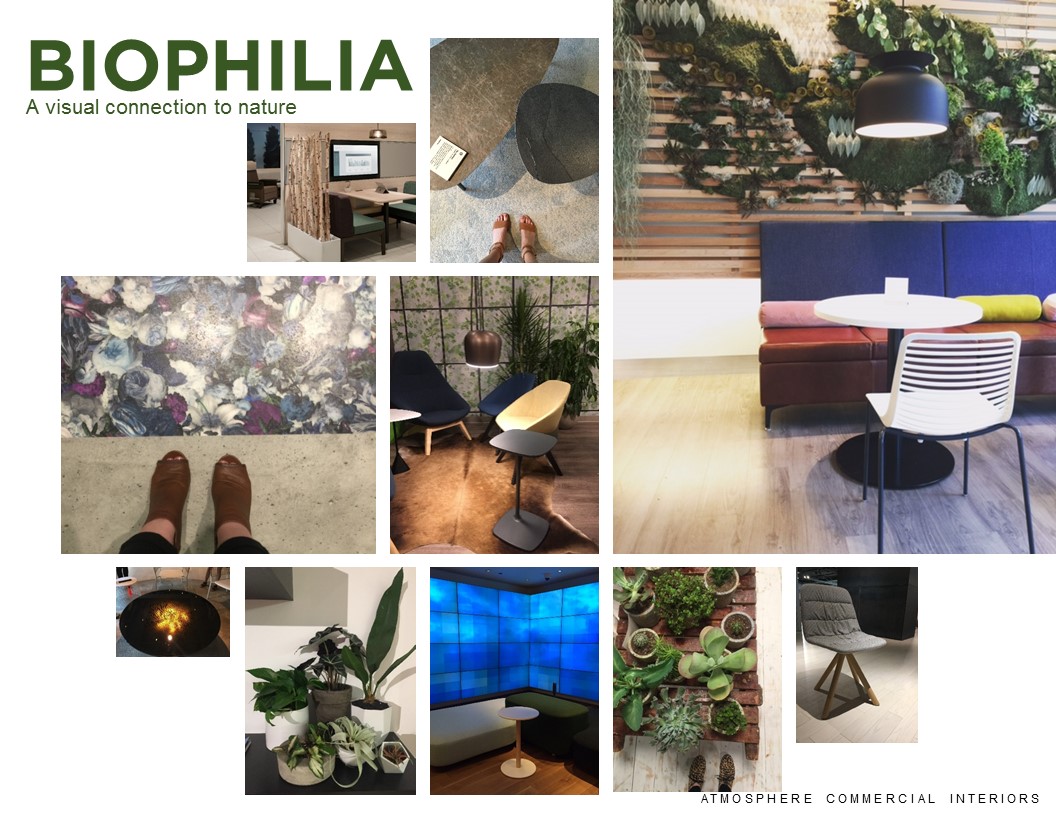 Biophilic design seeks to "scientifically understand how people interact with their environment, and, consequently, how their environment can be designed to better support them."
Biomorphic forms and patterns are symbolic references to contoured, patterned, textured, or numerical patterns (Fibonacci sequence or Golden Mean) that persist in nature.
These connections can be either literal (plants, photos of flowers, etc) or abstract (natural color tones, patterns).
---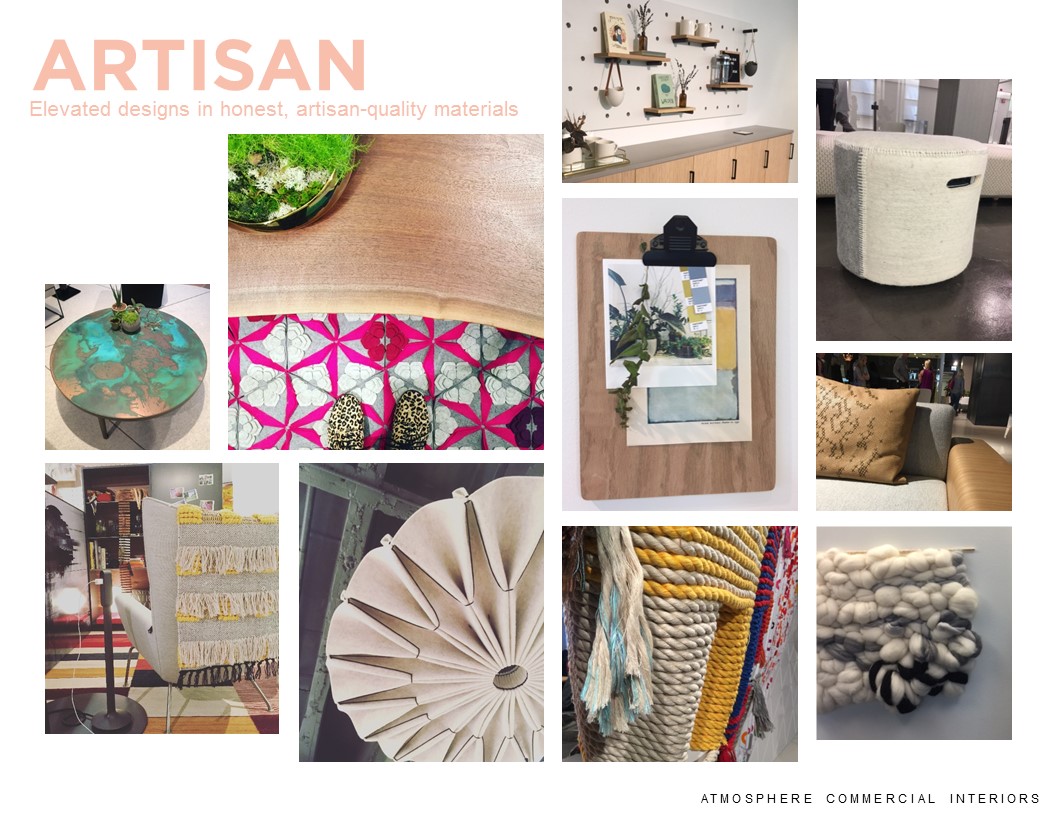 The appeal of hand-crafted items was on full display as well, expressed in exposed stitching, one-of-a-kind handmade pieces, and woven and knit materials—resulting in the infusion a truly fresh and unique design aesthetic and character into the space.
---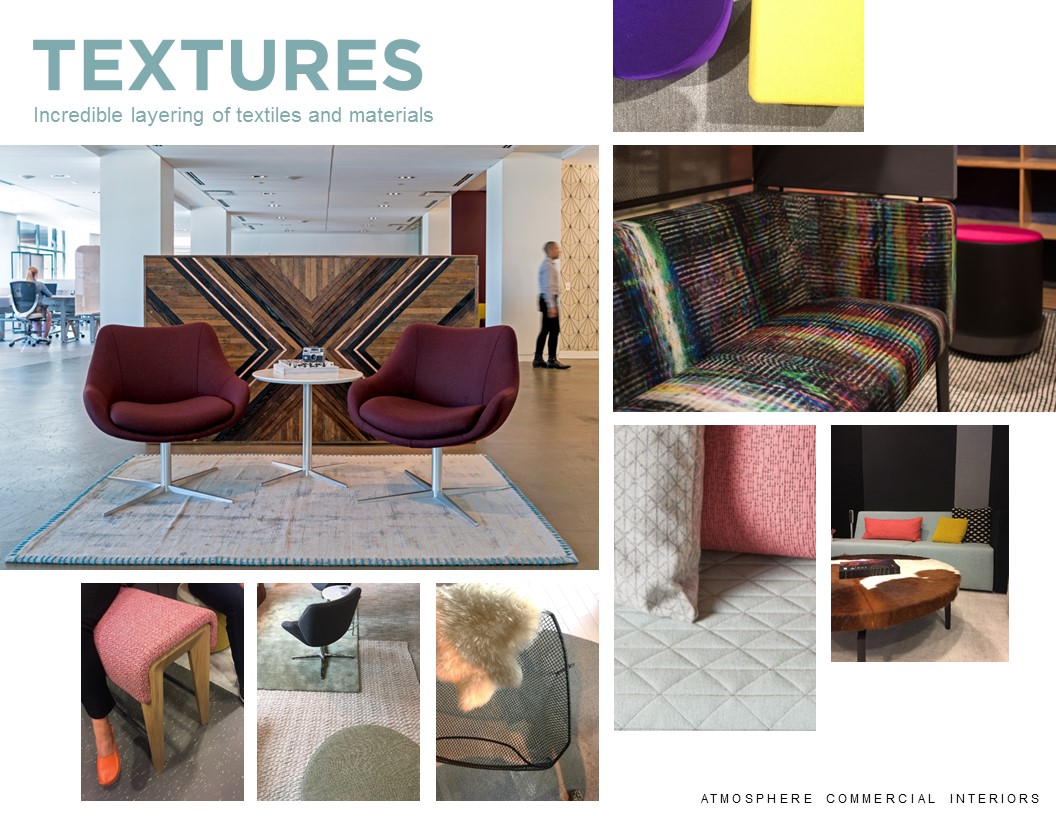 Notable examples of textures include quilted pieces, such as Circa Lounge seating by Coalesse, exposed zippers in unexpected places, nubby textiles and raw or unfinished wood surfaces. One of the benefits of the increase in diversity of finishes is the increased flexibility designers have to match the personality of a brand or corporate culture to the personality of a space, whether the space is home to a small startup or a large call center.
---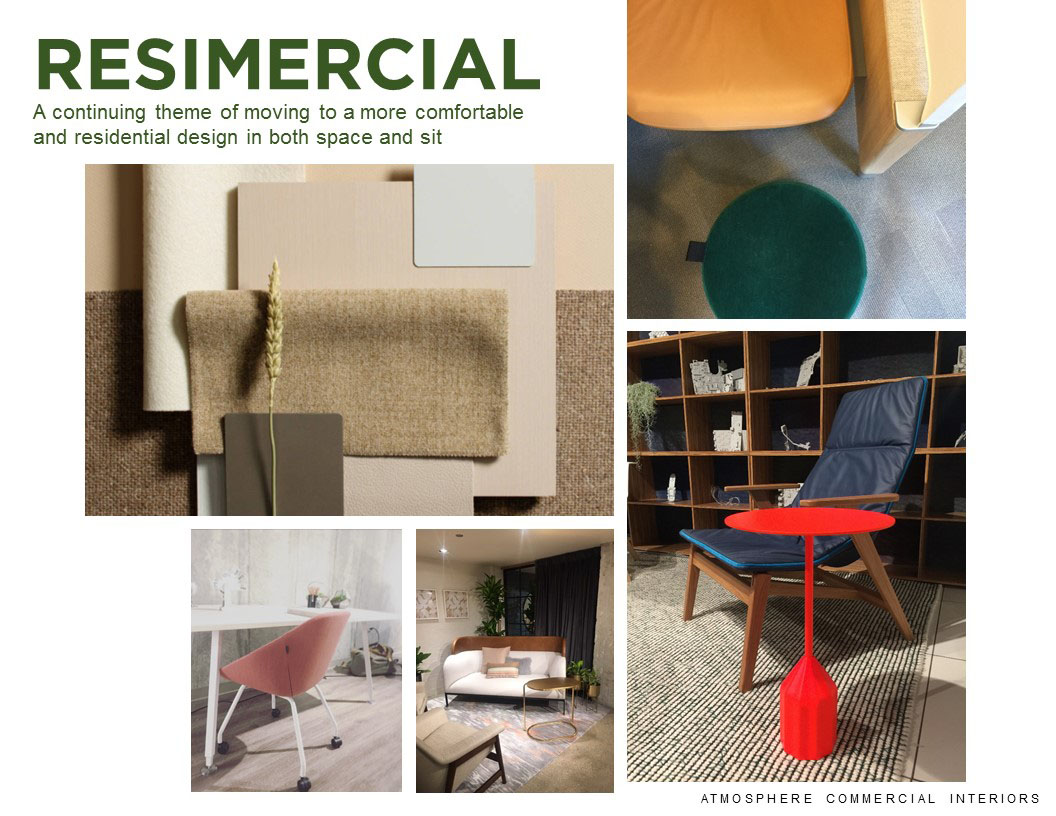 Resimercial is the blend of commercial and residential design elements. Learn more about Steelcase's take on the Resimercial trend. Features include lux finishes, warm fabrics, high-quality grain leathers, velvet, warm metals, and relaxed, lower seating.
---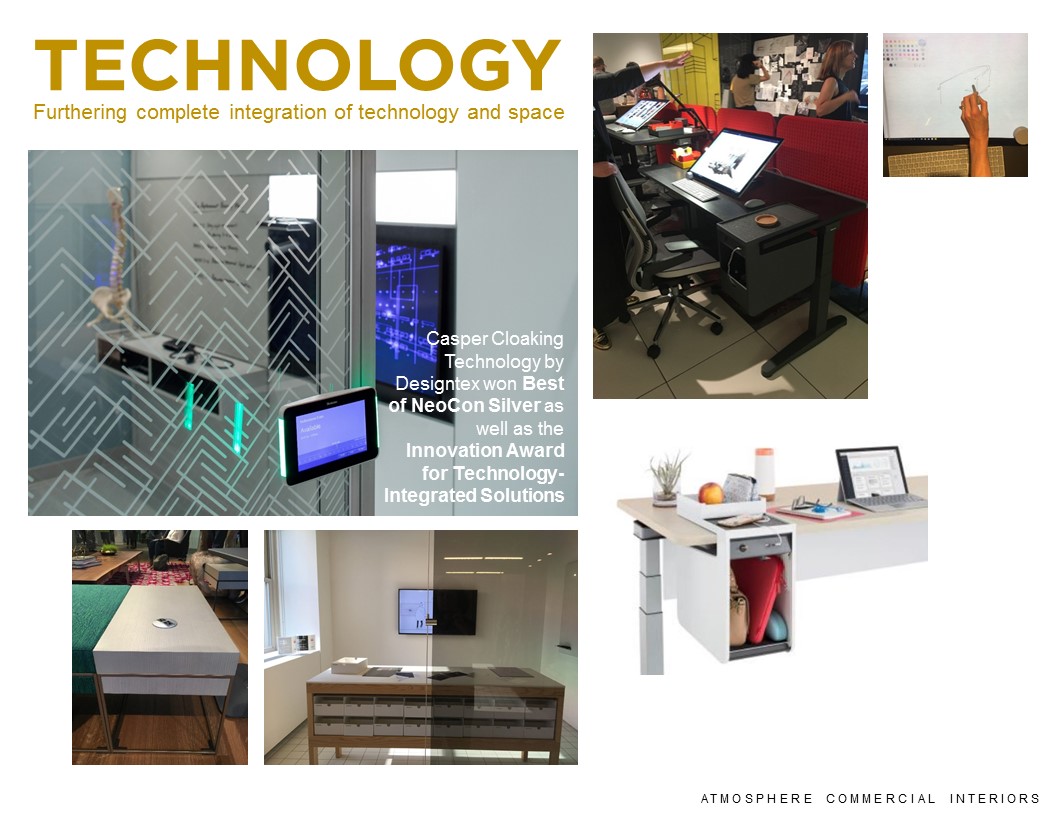 Technology is an ever-expanding segment for the contract interiors industry. As changes in technology have driven changes in furniture design, technology is also increasingly integrated into the products themselves.  Starting with power everywhere and integrated power, new options for bringing power to the places people work, instead of sending workers off in search of an outlet, was a trend.
Next is intelligent facilities, including conference rooms that talk to each other and deliver Workplace Utilization reports to facility managers, and new cloaking film technology that allows confidential presentations to be delivered behind glass-walls.
Lastly, a truly innovative approach to pairing technology worktools with products and space design concepts. Steelcase's partnership with Microsoft was on full display (pun intended) using Microsoft Surface Hubs and Surface Studios to illustrate an ecosystem of interrelated places and devices.
---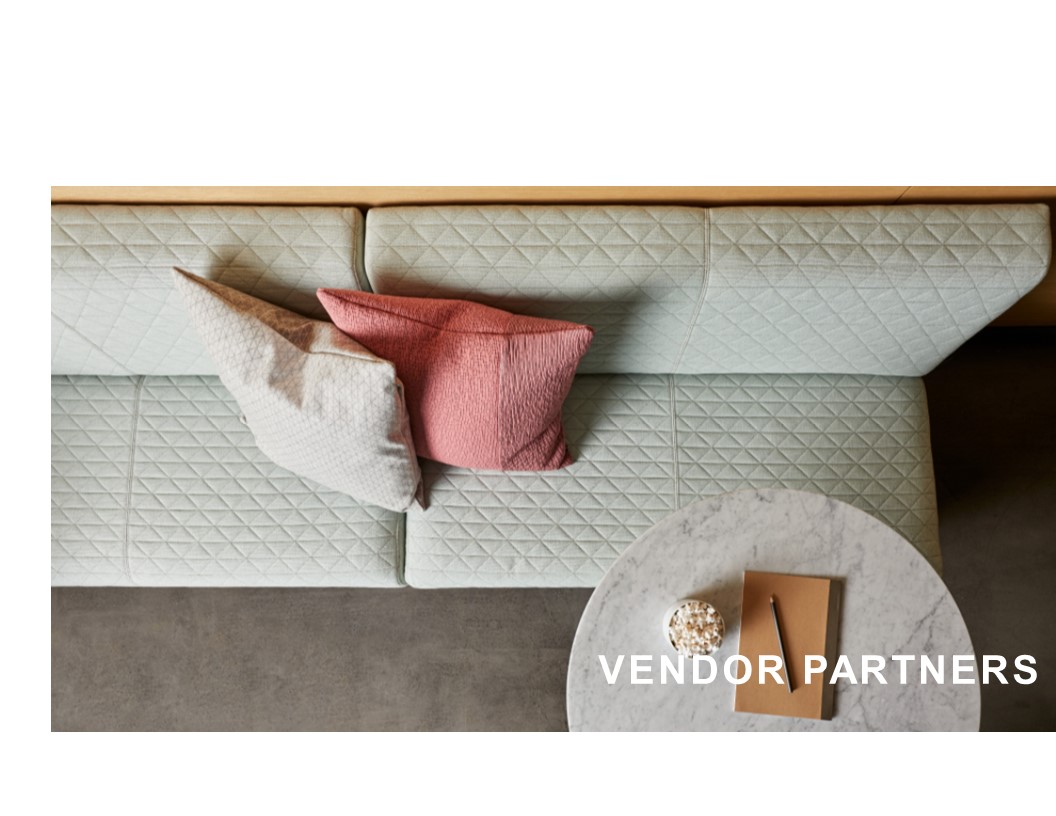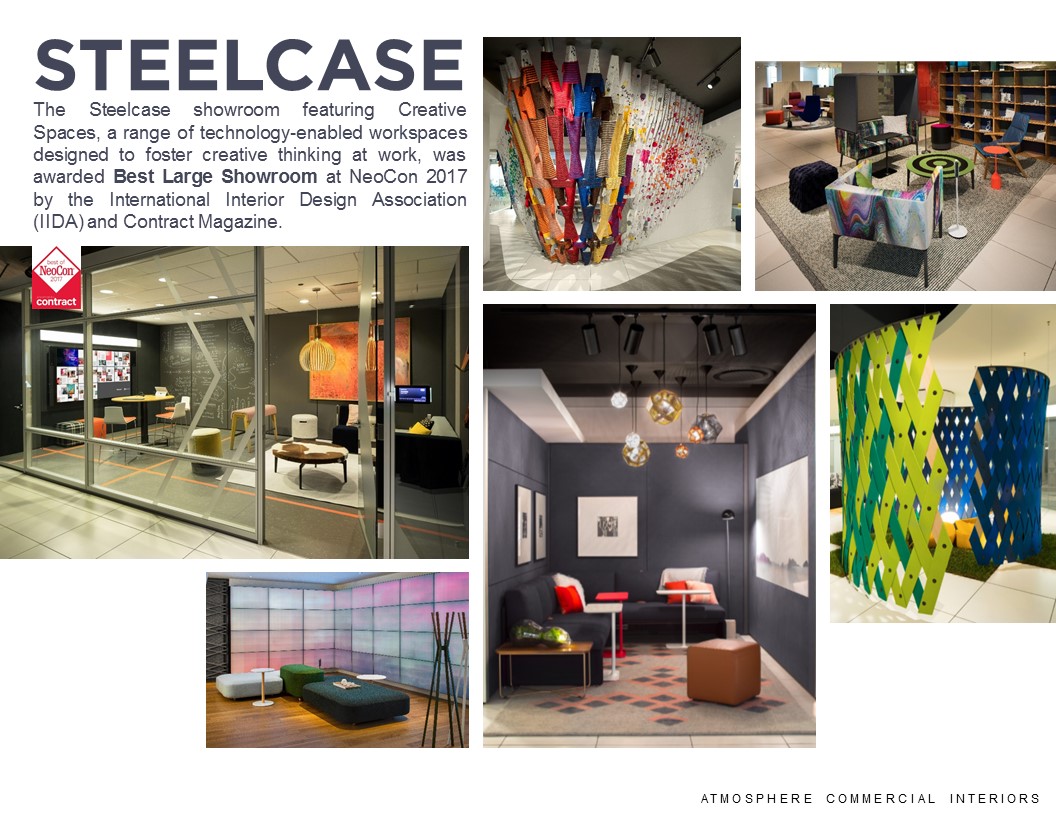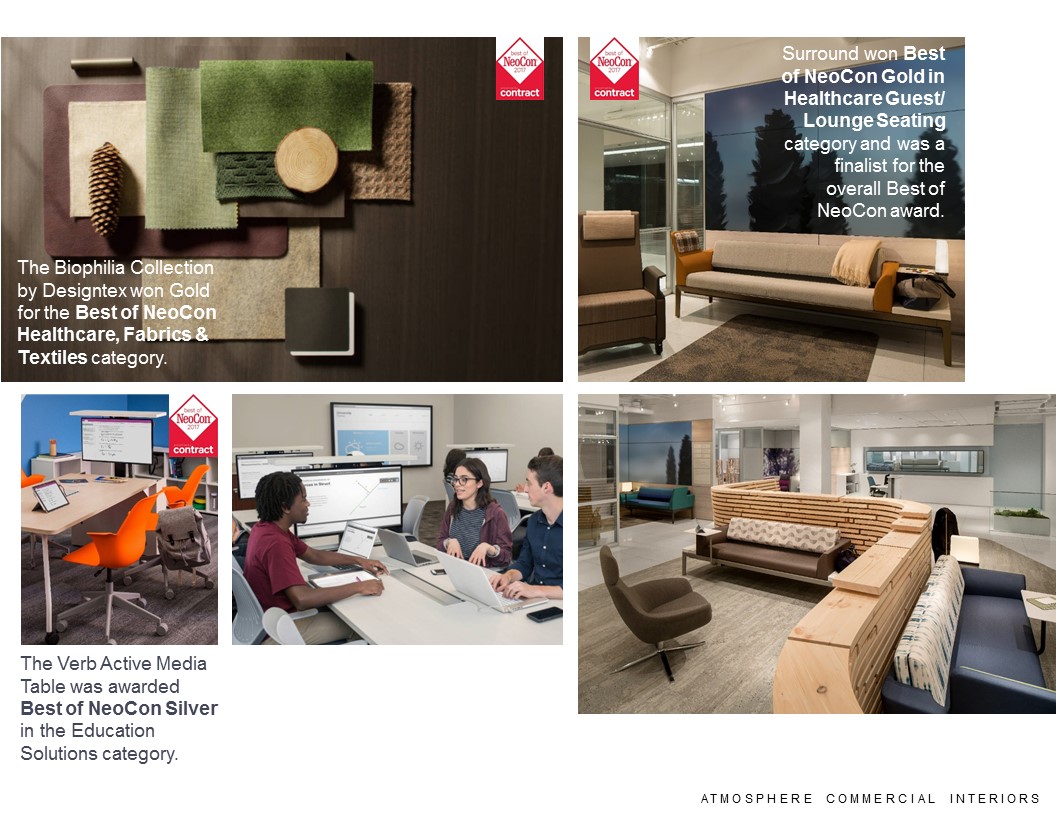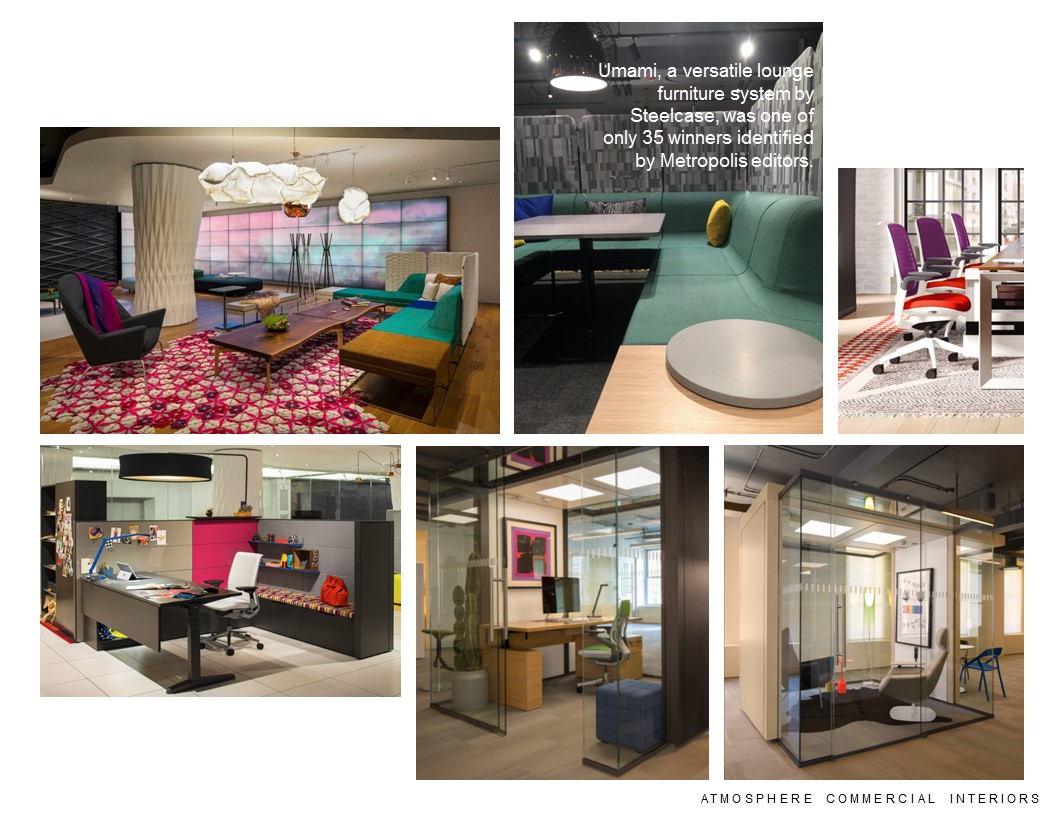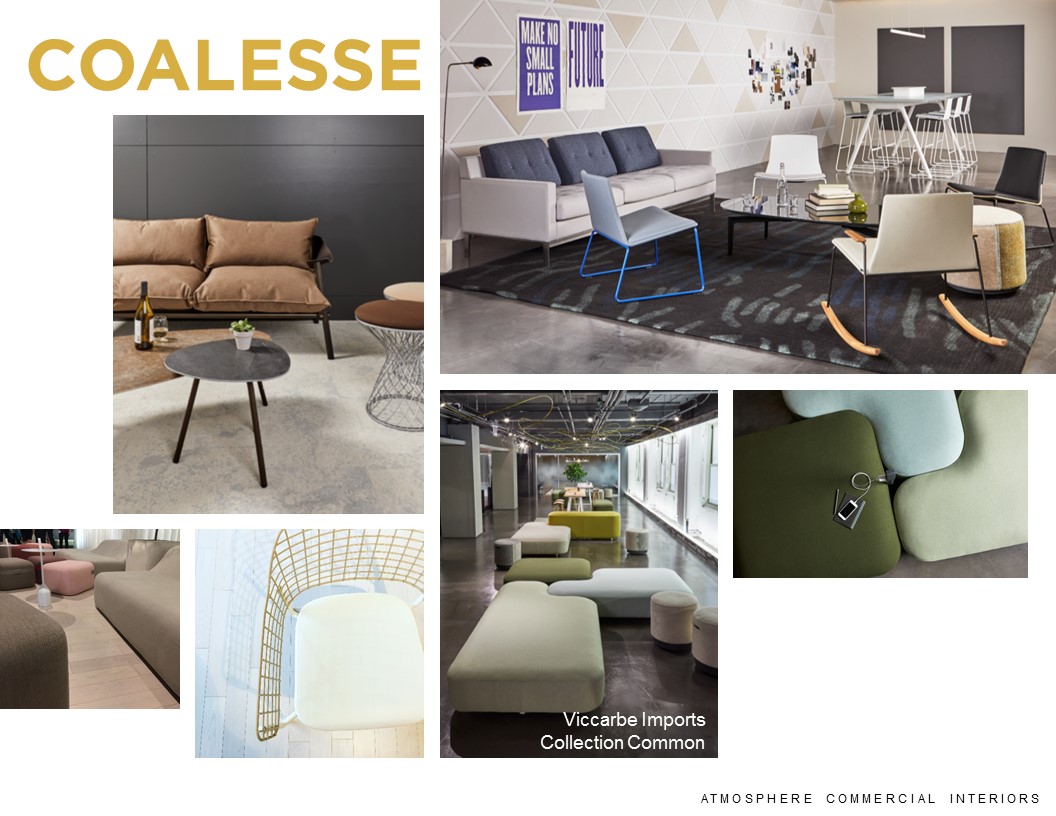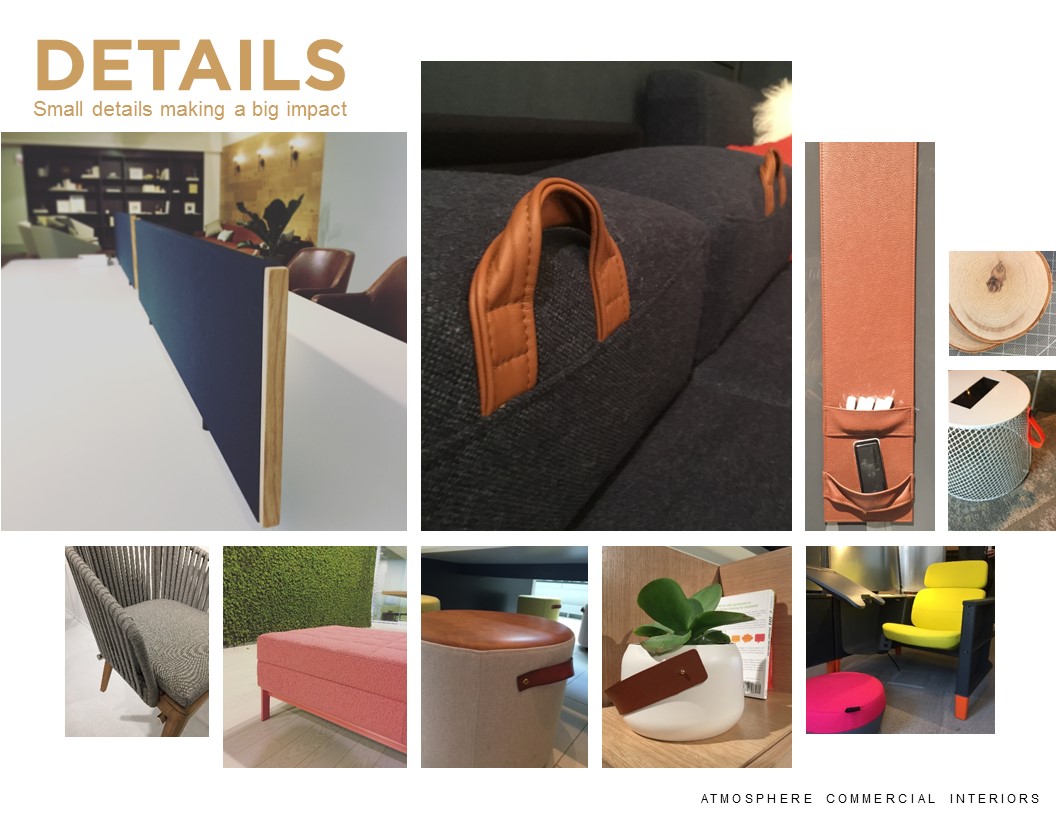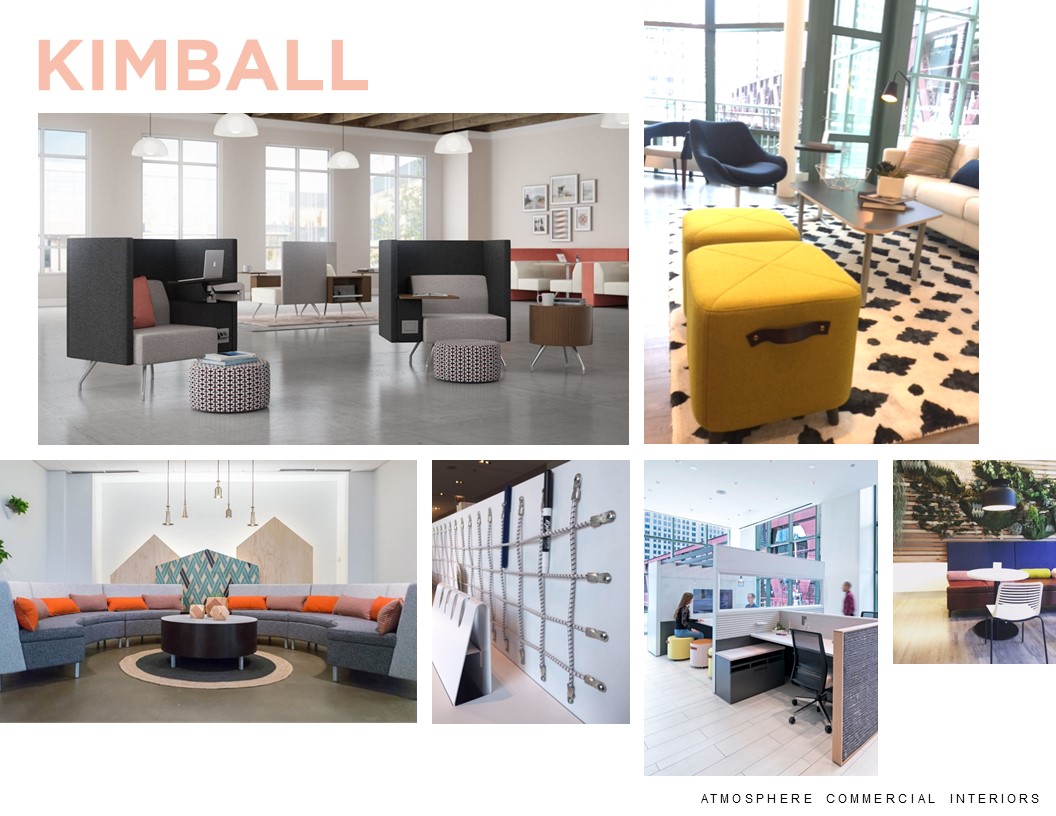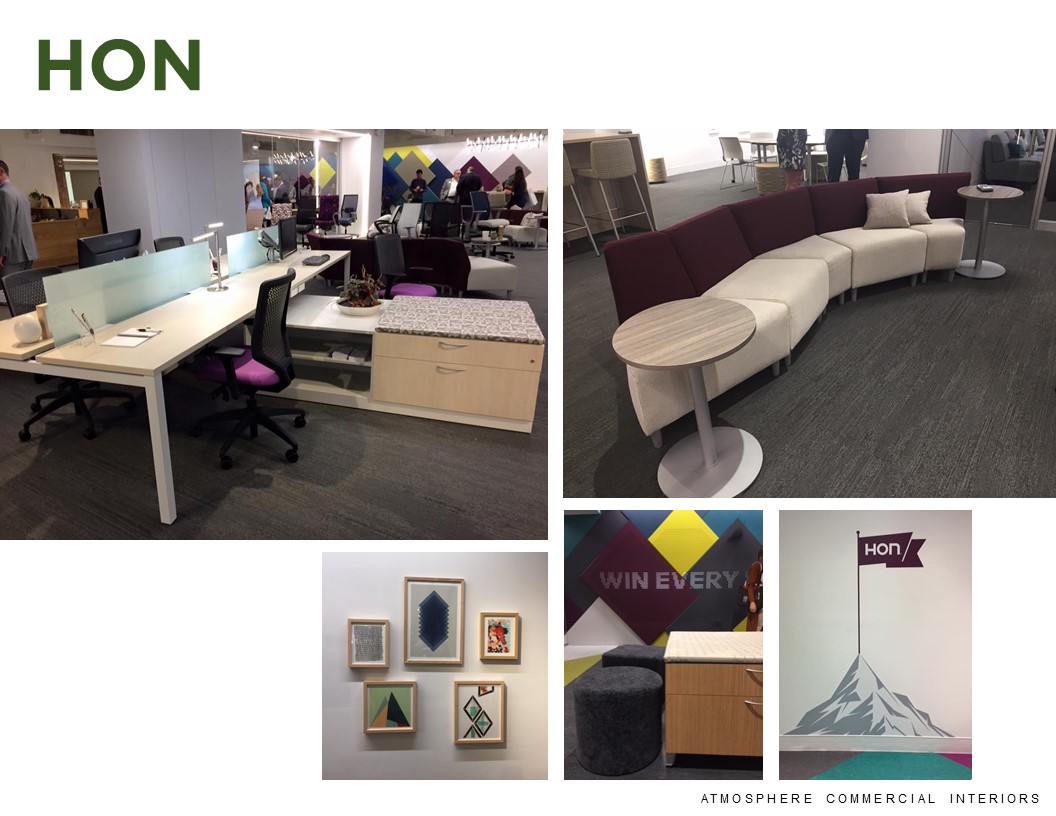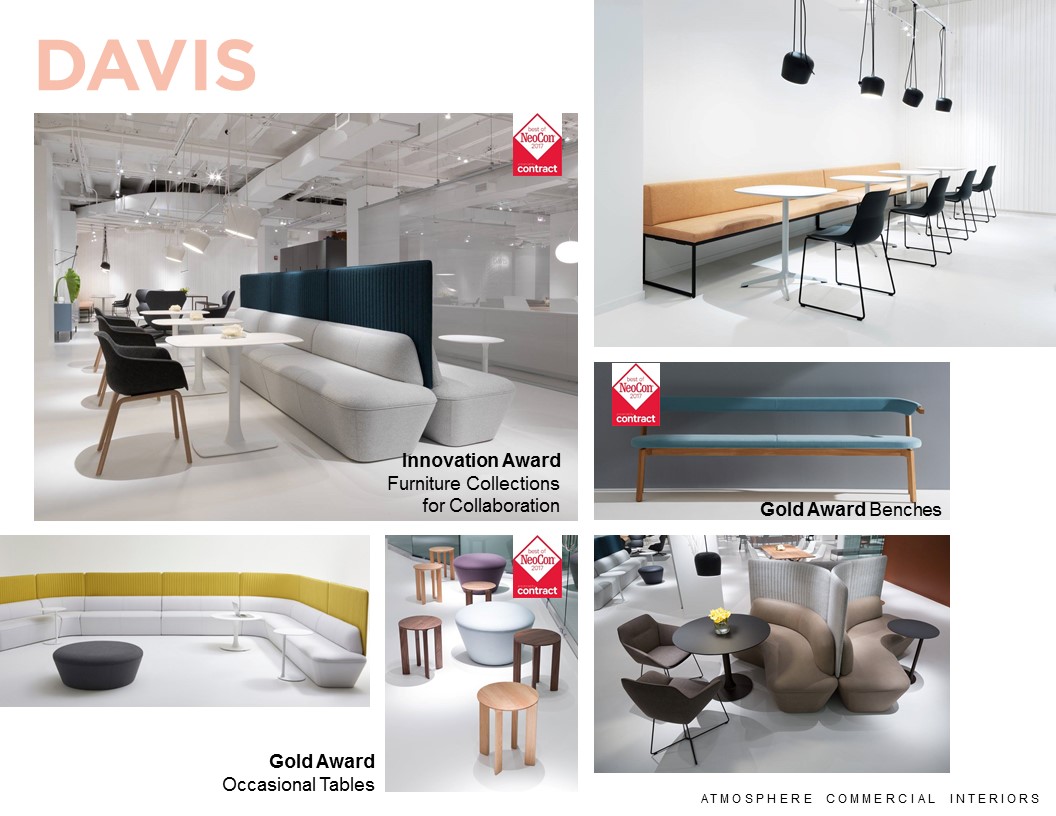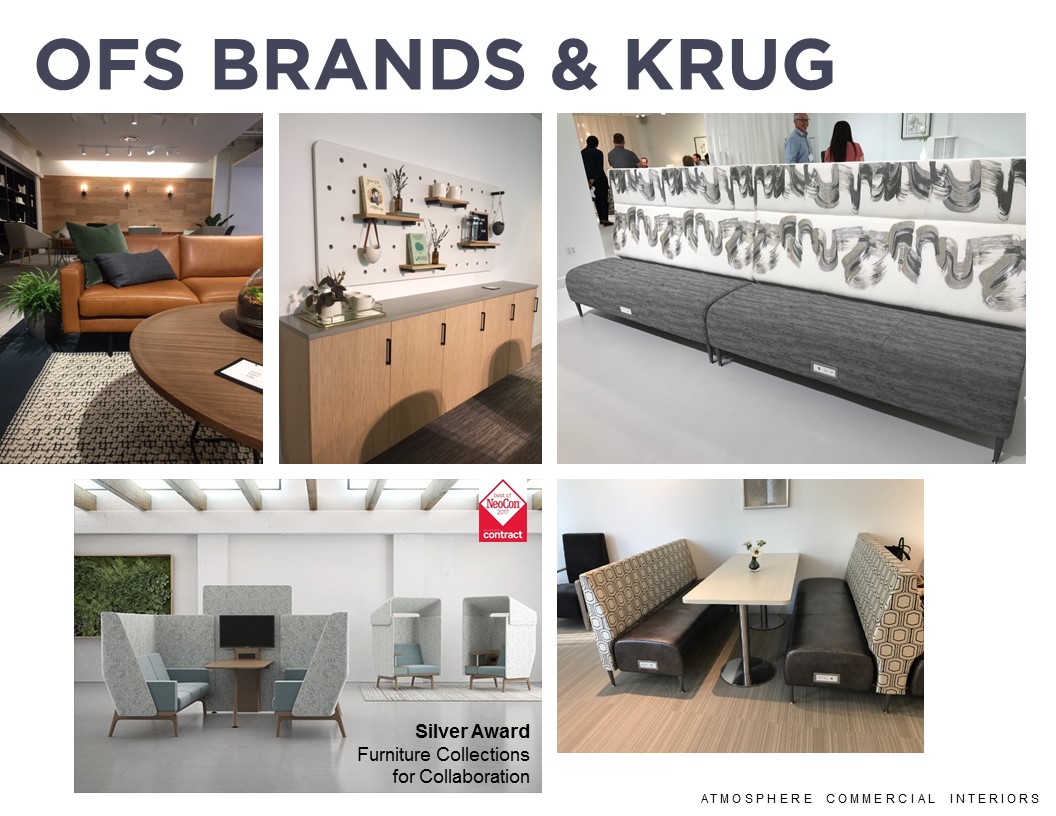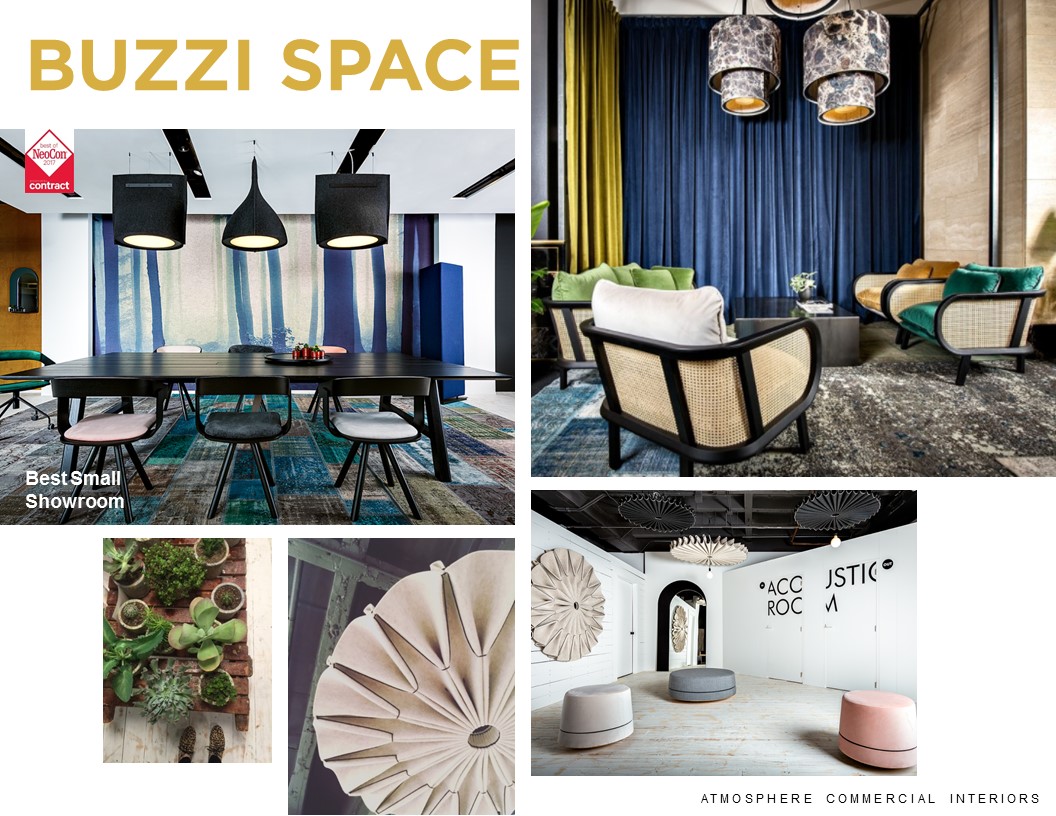 ---
Visit Contract Design for a list of 2017 Best of NeoCon Winners
---
See more photos from our trip to NeoCon in Chicago!