[update April 4, 2023]
Our workplaces continue to evolve as workers adapt to new economic conditions, new ways of working, new technology, furniture and architectural products, and new design principles. Given these ongoing dynamics, our approach to furnishings and interior architecture is to deliver an exceptional employee experience, but with a high degree of flexibility for facility managers and business owners.
Here are three concepts you can incorporate into an environment to create an adaptable environment while supporting the needs of your employees, plus our newest Walls and Architectural Product Look Book.
mobile teams, modular walls
The more mobile our world becomes, the more we need our built environments to adapt with us. Modular walls allow you to realize your design vision today and provide a platform for future change.
Products like Steelcase V.I.A blend a sense of permanence with flexibility for evolving business needs and future technologies. Easily change the experience of a space by changing out skins and materials without tearing down walls. Want a more minimalist design? Check out Lite Scale from Steelcase, which can be used to create an entire enclosure or applied as a glass front to spaces made with conventional architecture to create long runs of virtually seamless glass. Check out how we implemented V.I.A. at Summit Healthcare Regional Medical Center.
Steelcase introduced Everwall in 2022 to rapidly expand design options (new metallic paints, beautiful laminates and modern hardware choices) and meet shorter timeline expectations (Everwall boasts some of the fastest install rates in the industry).
We also provide Falkbuilt interior construction components through our sister company, Meso. Known for their end-to-end digital experience and lightning-fast custom solutions, Falkbuilt products are revolutionizing the industry.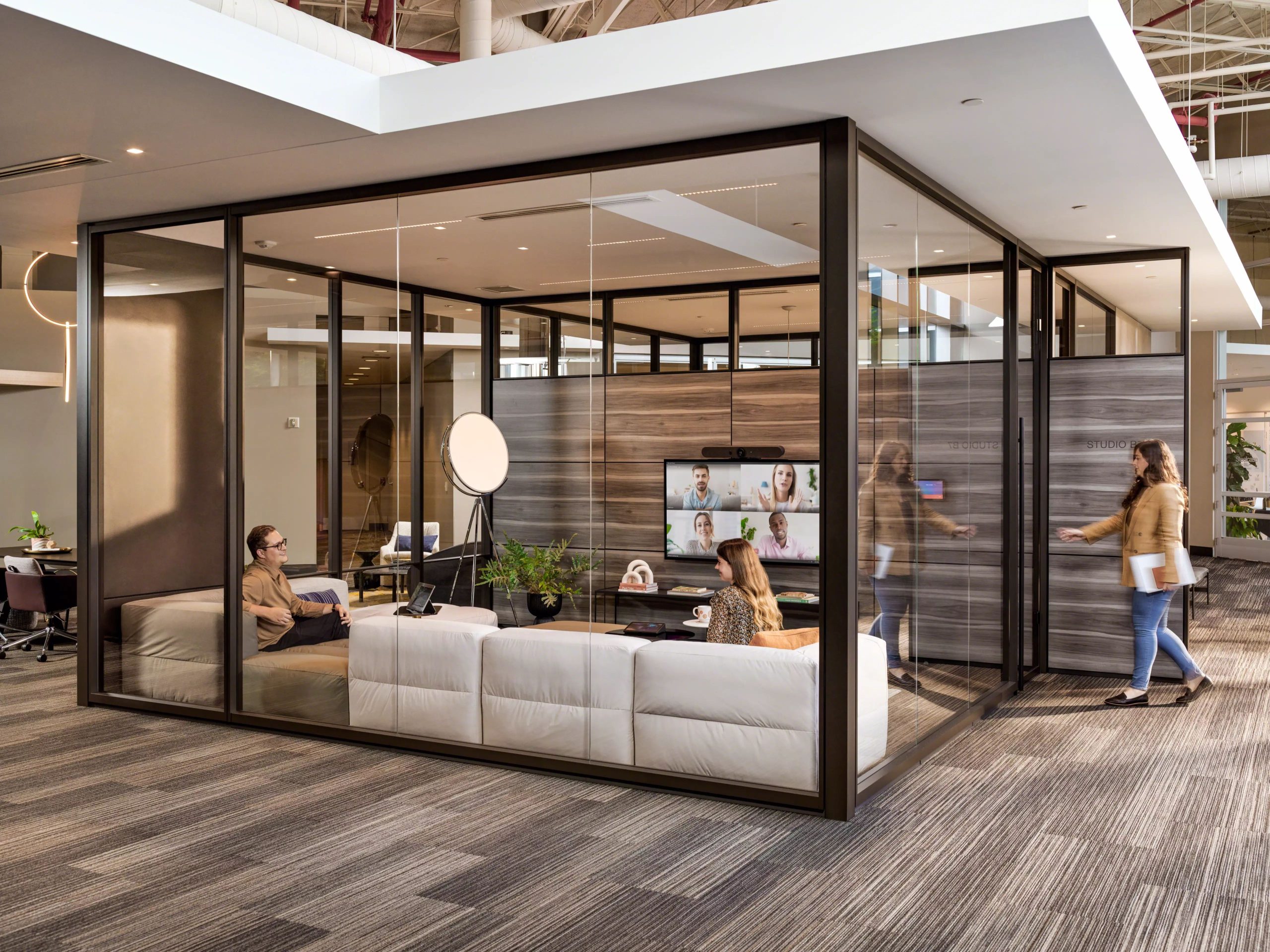 oh my pod!
In today's open settings, people seek private places for quiet thinking, private meetings, and focused work without obstructing open settings. Pods provide a great means of support for individuals and teams who spend their time switching gears from group work to solo focus tasks. Many include louvered ceilings, acoustic properties, and user-customized lighting and airflow functions.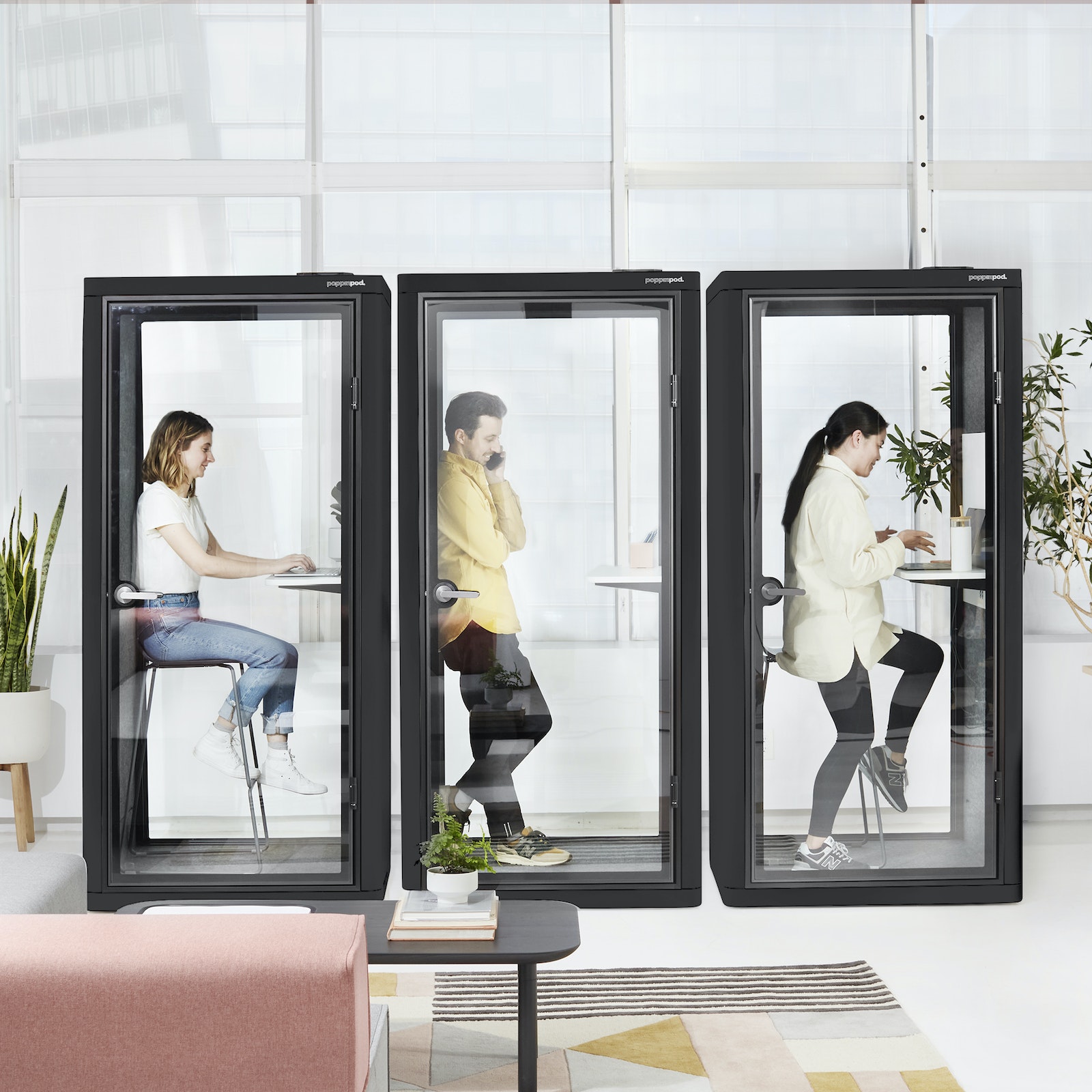 We installed an Orangebox pod in our Phoenix, Arizona Worklab. Watch the video to see how easy it is to add a pod to your space!
power and sound
Fully equip your new spaces with power and noise control with Steelcase Thread and QT Pro soundmasking.
Thread simplifies power distribution, providing power to the devices we use and the places where we work and learn. Thread's simple kit of parts provides power to any space – whether in a café space or classroom – allowing under-utilized real estate to work harder.
Need better control of your space's sound? The QTPro sound masking system provides exceptional sound masking in today's changing workplace by helping reduce distraction and improving speech privacy.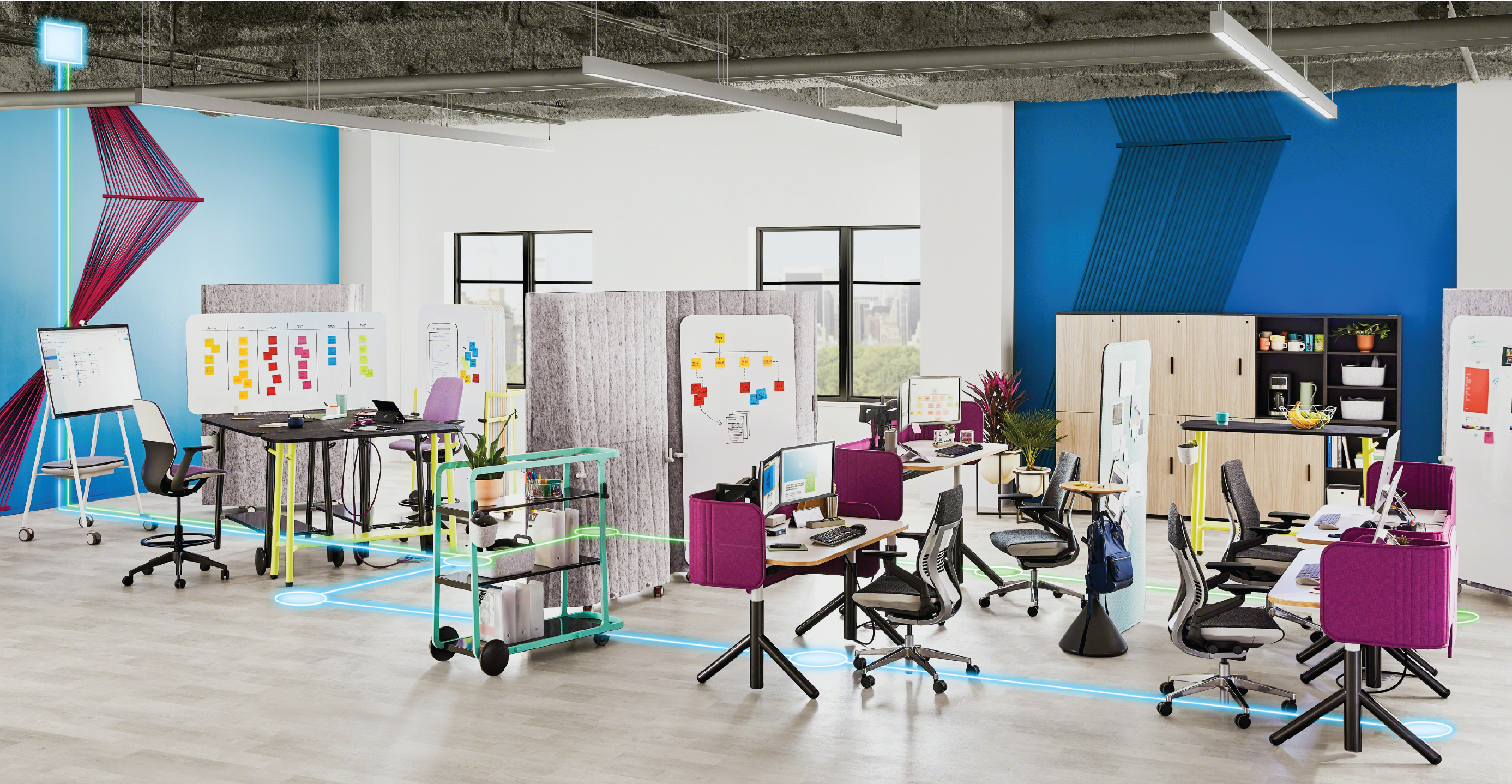 Walls & Architectural Products Look Book