Thanks to the pandemic disrupting some long held assumptions about how-and-where work can be done, business leaders face a choice to invite workers back to the office, let workers choose where and how they work, or a blend of both [hello, hybrid].
A poll conducted by Citrix Systems, Inc., underscores the magnitude of the paradigm shift. 95% of businesses that responded have a hybrid work policy or allow both fully remote and hybrid workers; 85% indicated their workforce is more spread out geographically than it was two years ago; and 75% have an increase in contract or freelance workers.
But business leaders can't simply declare that they have a hybrid work model and expect it to, well, work. It may be true that twice as many people would rather work from home than from an office, according to Steelcase research, but there will always be a cohort that chooses to go into the office. What's more, even those who work from home will need to venture into the office from time to time. So, what is a business to do when it comes to devising a hybrid workplace that ensures that employees who work from home and from the office feel happy, heard and valued? Here are four tips:
1. Engage your C-suite to model expectations and shift productivity and presence mindsets
The old measurement of in-office presence equaling productivity has been challenged, but productivity measurement continues to be elusive, especially as workers face other issues like chronic burnout (no matter where they are working).  Leaders can help shift perceptions about productivity and presence if they stay tuned-in to feedback and focus recognition on outcomes (not activities).
Once the hybrid schedule is agreed upon, leaders should participate to help model engagement expectations. Leaders should also attend meetings remotely to set an example that there isn't bias and favoritism toward those who are seen in the office. This will help negate the thought that those who come into the office are more engaged in their work.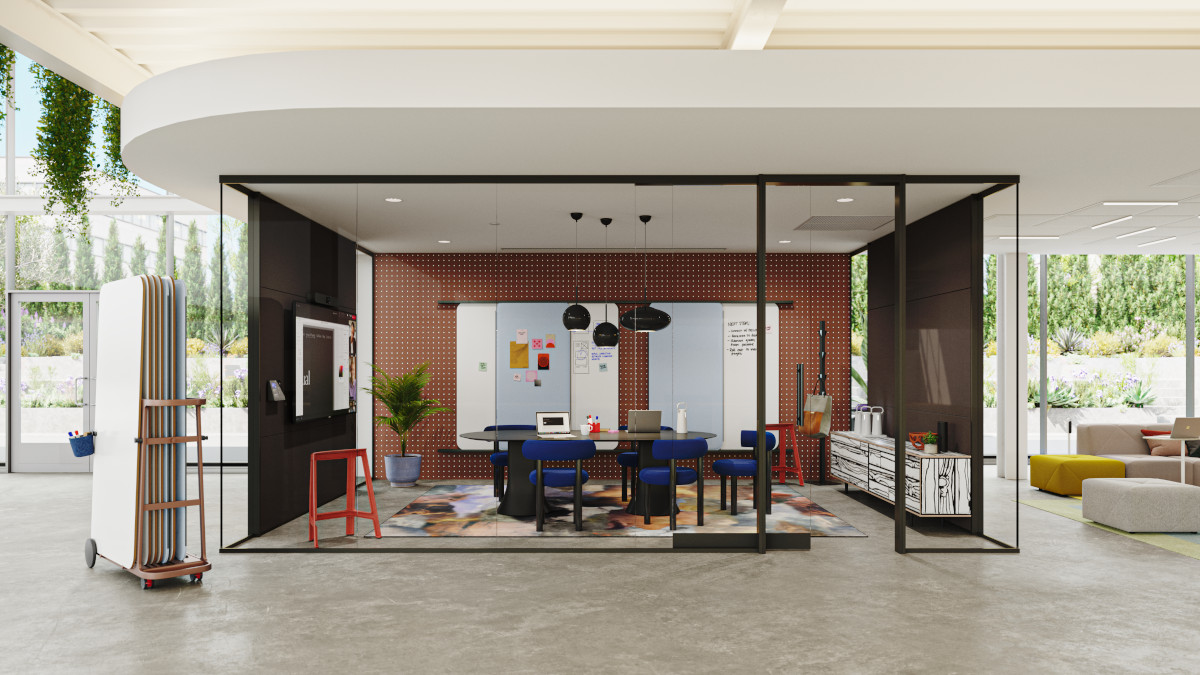 2. Returning workers need extra support and attention too
The office that workers left behind in 2020 may not be what they return to. Businesses that reduced their floorplan and redesigned spaces to accommodate fewer people may have also scrapped private offices or dedicated workspaces.
This can add a new layer of stress and anxiety for workers as they return. For example, if there are no assigned workspaces, workers coming in may not know where to sit. To facilitate a better experience, businesses might consider a workspace reservation system, so workers are assured a dedicated space during their time in the office. Another design principle we recommend is to include small enclaves for quiet focus work, and mid-sized meeting rooms for 2 – 5 people to collaborate.
3. Don't overlook technology, adoption and protocols
Hybrid work depends on staying connected across distances, so businesses must outfit workers with the right technology and the right training to ensure a high adoption rate. This includes investing in tools and systems that provide a simple, consistent, seamless and secure experience.
Protocols are key for ensuring workers communicate and collaborate in a manner that serves their unique needs. For instance, workers may be used to meeting together in a conference room (before Covid) or everyone on Zoom (during Covid), but hybrid work means they encounter a mix of both. Meeting protocols that cover expectations for cameras and audio, room setup, technology used to share content or provide interactive features, and a facilitator role, helps ensure that all participants can engage and feel included.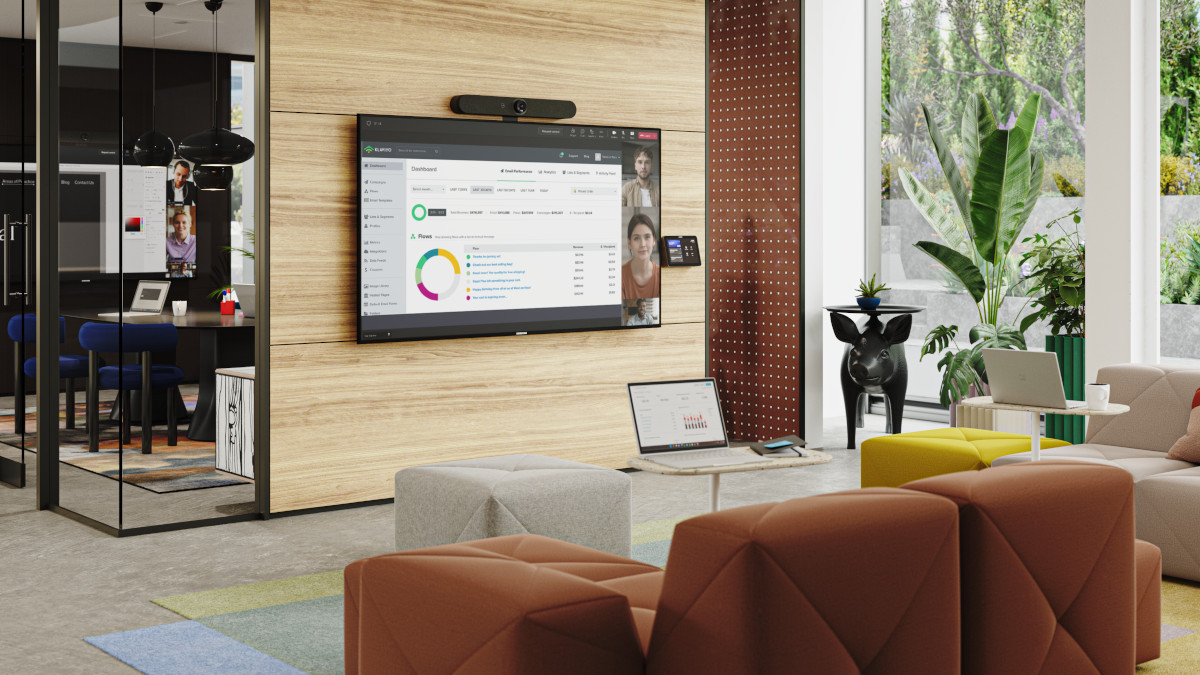 4. Have patience, we're all in this together
Today's hybrid workplace will most likely look different a year from now. In other words, the policies, processes and practices in place today are not set in stone and will evolve over time. Therefore, it's important that businesses phase changes and gather feedback continuously to see what's working and what's not. Rushing into a hybrid work plan could hinder innovation, productivity, and retention, and cause distress.
Does your company offer a hybrid model for its workforce? Do you need guidance designing your office to ensure its success?
Contact us today to learn more about creating inspiring spaces for your team.