Is your outdoor space underutilized? As the world around us continues to change, office design trends continue to evolve beyond what we could have imagined at the beginning of 2020. With corporate real estate under a microscope more than ever, now is an opportune time to take advantage of your outdoor spaces. Whether it be for work or play, your courtyards, patios and rooftops have the ability to transform how your team sees heads-down time, collaboration and relaxation outside of the workplace walls.
the al fresco office
"People love to be outside for all kinds of reasons, but often the spaces at work are designed for social interactions, like having lunch outside, or respite," says Mary Elaine Roush, Steelcase applications design manager. "But it's possible to create productive outdoor workspaces where people can benefit creatively and feel safe."
When designing your outdoor space it's important to keep a few things in mind. A lawn chair may be nice for a barbeque but it's not well suited for work. Remember to provide your team with seating that can support a variety of postures and work activities! Using flexible furniture pieces like stools, ottomans and side table with allow your team to adapt the space to their needs because of their size and movability. And don't forget that covid-protocols still apply outdoors! Seating should still allow for physical distancing before team members.
Depending on your regional climate you may need to provide protection from the sun or the addition of heat when the weather gets cooler. The courtyard at our Phoenix worklab is surrounded by native plants and covered by lush trees. If your outdoor space lacks greenery, you can introduce umbrellas and shade systems for protection.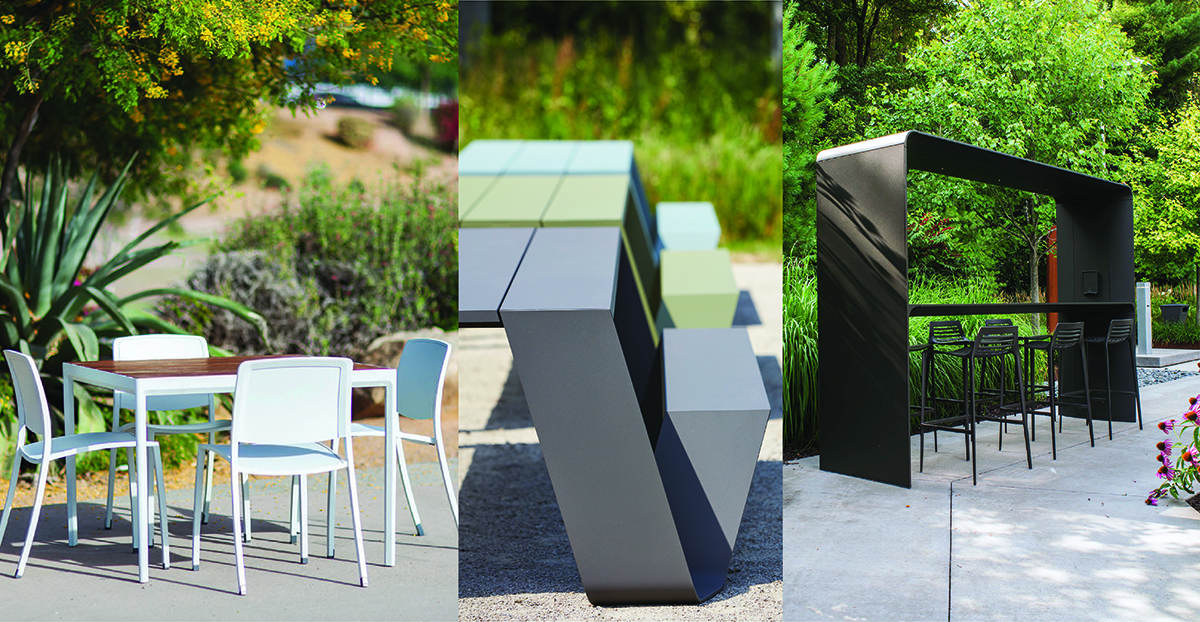 play your way
Your outdoor space can also function as a space where your team can socialize and relax. The addition of lounge pieces help to create a more casual atmosphere alongside pieces that are created for more structured work. An effective outdoor space can allow your team members to feel safe and comfortable while enjoying the company of others. In our Phoenix worklab, the courtyard is heavily used for happy hours, events, and Fido Fridays (our version of 'Bring Your Dog to Work Day'). Turn your outdoor space up a notch by adding games like cornhole or ping pong to encourage activity!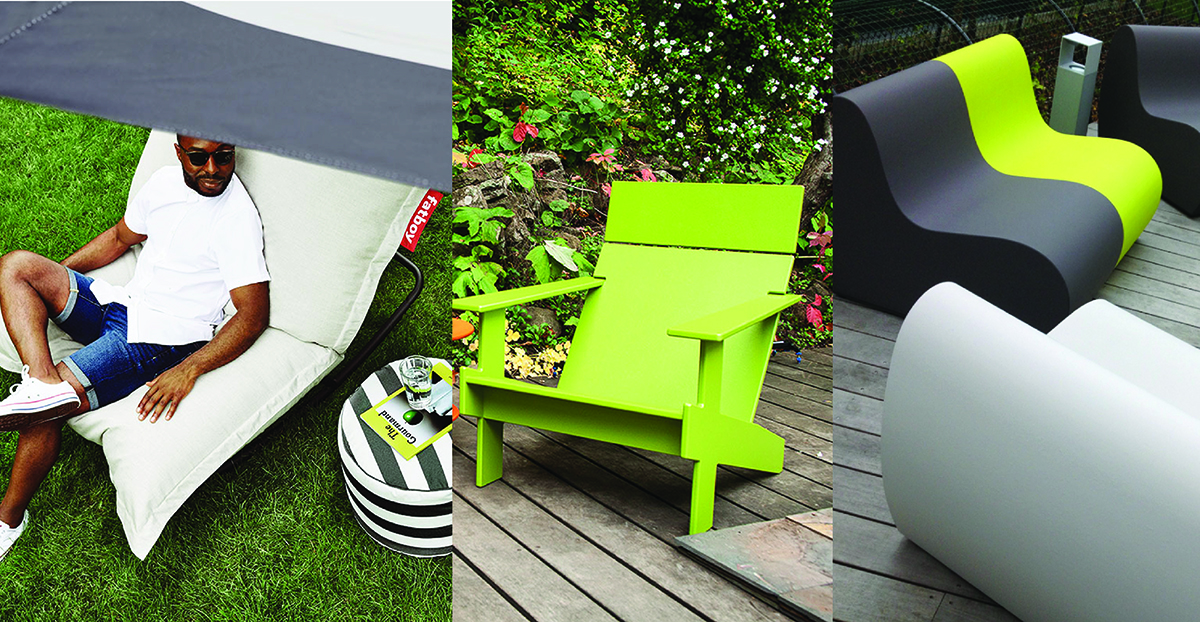 no power? no problem.
Nothing ruins a beautiful outdoor workday than low battery! Steelcase Flex Mobile Power brings true mobility to the workplace by allowing team members to charge their laptops or other personal devices anywhere, so they never have to worry about where or how they will stay powered up. On a full charge one unit can provide three laptops users with a full day of use, an individual laptop user a full week of use, or 21 full iPhone charges! And with three USB-C ports and one USB-A port you'll never have to choose which device to charge first.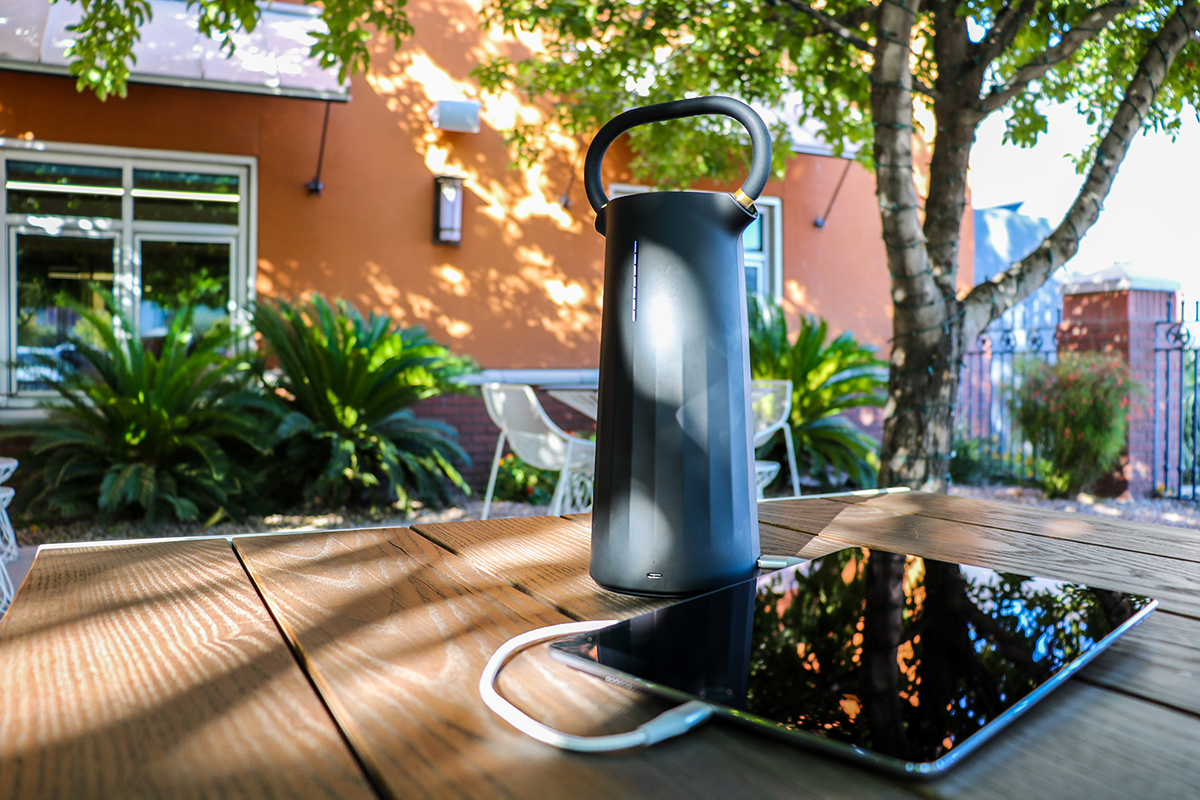 For more inspiration, check out our latest Outdoor Furniture Lookbook!