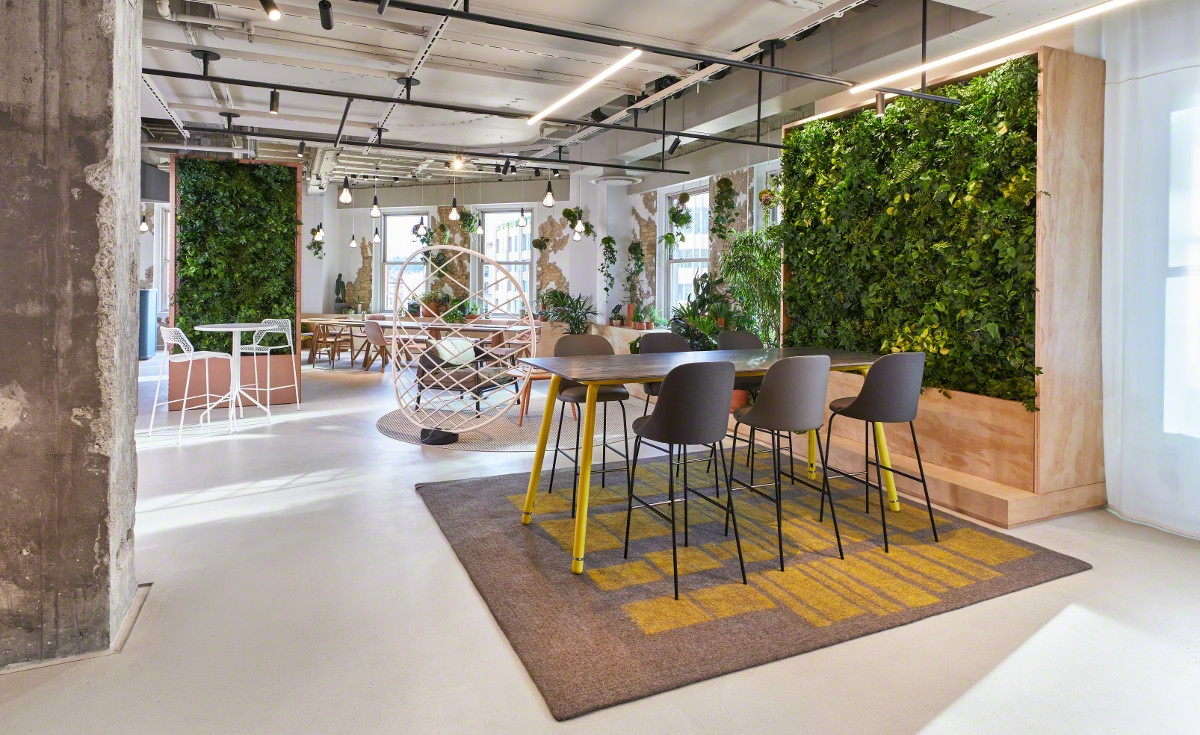 The importance of living in a sustainable way is found everywhere. The advertisements between your favorite shows, the pages within the magazine you flip aimlessly through at the salon, the new plant-based menu items at your favorite happy hour spot, and it seems like almost every other car on the road is a Tesla, at least here in Minneapolis. (Elon, if you're reading this, feel free to send me a Model S.) But how does that translate to the workplace?
Creating a sustainable workplace has varying shades of being green, in other words, there are different levels at which your organization can move towards in an effort to decrease its ecological footprint. It's a process. And sometimes it just simply isn't cost-effective to do everything all in one fell swoop. But thinking practically and in an open-minded way of, "What can I logically do today, this week, this month, this quarter, this year to make this organization more sustainable and eco-conscious?" is the question we need to be asking ourselves.
Some of the variables may be out of your immediate control, such as the age of the building your organization leases its space from or where windows are placed and what type of glass they are. These are variables that require many more action steps to influence or change. However, the often-forgotten option in helping your organization become more sustainable is through the furnishings within.
Utilizing products and solutions within your workplace that align with the objectives your organization has set can help you achieve each stepping stone to reach those environmental patriot goals. With our partner in Steelcase, sustainability and environmental practices are at the forefront of the products we represent and endorse. Steelcase is globally recognized for its environmental efforts, recently being named one of the 2018 finalists for The Circulars award program. (A program that recognizes companies for driving sustainability practices.)
As one of the 40% of companies that shares its environmental and social impacts every year1, Steelcase:
• Helped clients donate, resell and recycle furniture assets, saving them more than $4.4 million in 2016
• Donated $5.3 million in 2016
• Reduced energy use and associated GHG emissions by 20% since 2010
• Reduced waste by 45% since 2010
• Reduced water use by 10% since 2010
• Reduced VOC emissions by 82% since 20102
In a Sustainability Spotlight article on: Balancing privacy and transparency in the world of big data: a path to a sustainable future, Angela Nahikian, the Director of Global Environmental Sustainability at Steelcase said, "I know that our job will never be 'finished'. As citizens of a world that keeps getting smaller, we face tremendous environmental, economic and social challenges, and the scope of our efforts must always be expanding. The future will be about designing for a holistic system in which business embraces its role as a positive change agent and realized the full benefit of sustainable business design."3
How do you incorporate environmental awareness and sustainable practices into your organization? See how we at Atmosphere practice sustainability here: https://www.atmosphereci.com/sustainability/
Sources:
1(https://www.steelcase.com/research/articles/topics/sustainability/sustainability-spotlight-4/)
2(https://www.steelcase.com/discover/steelcase/sustainability/#sustainability-at-steelcase_progress-goals)
3(https://www.steelcase.com/research/articles/sustainability-spotlight/)