Some mornings it seems better to bring the bed to work than to actually leave it. And with the average employee spending nearly 9 hours at work each day (source), it's no wonder everyone is calling for some comfort.
Luckily, today's workplace is adapting to meet these needs more than ever before, adding personality to the commercial-grade pieces through unique splashes of individuality that showcase culture while allowing employees to work differently.
Offices feel more like home, and we are all happier for it. But before wondering when the living room lazy-boy became the office staple, there are a few differences that show how this trend is promoting a positive work culture while keeping employees engaged.
Comfortable and adaptable, but with purpose and distinction
At home, different rooms organize to suit all the many different ways you live. In today's office, this is now also a possibility. Though we're all about the creative and the collaborative, each space needs a clear distinction in its purpose for people to fully enjoy the power of space. And this moment happens right where the comfort of home meets the objectives of work.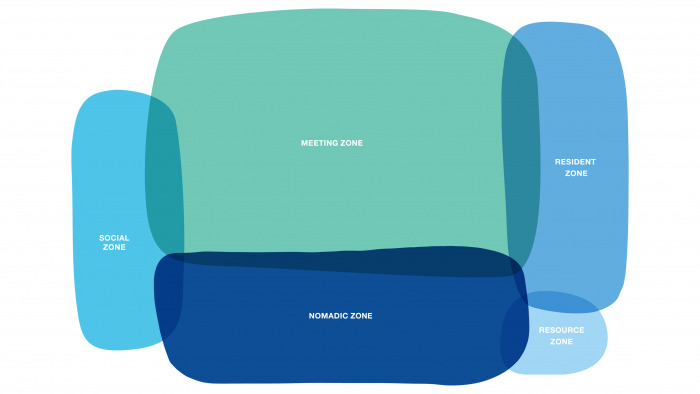 Specific collaboration and solo spaces help employees find their flow, separating different tasks into area-specific zones of productivity. In the resilient workplace, the shared Resource Zone gets the creative juices flowing through resources for everyone, while the Nomadic Zone creates a reliable destination for the nomadic workers who need to focus. Meeting Zones and collaborative Social Zones also bring the office together, and allow workers to work well and with purpose. This ecosystem of spaces supports the changing cultural expectations of employees, bringing choice and expression to the office alongside changing organizational needs.
Interconnected work-life balance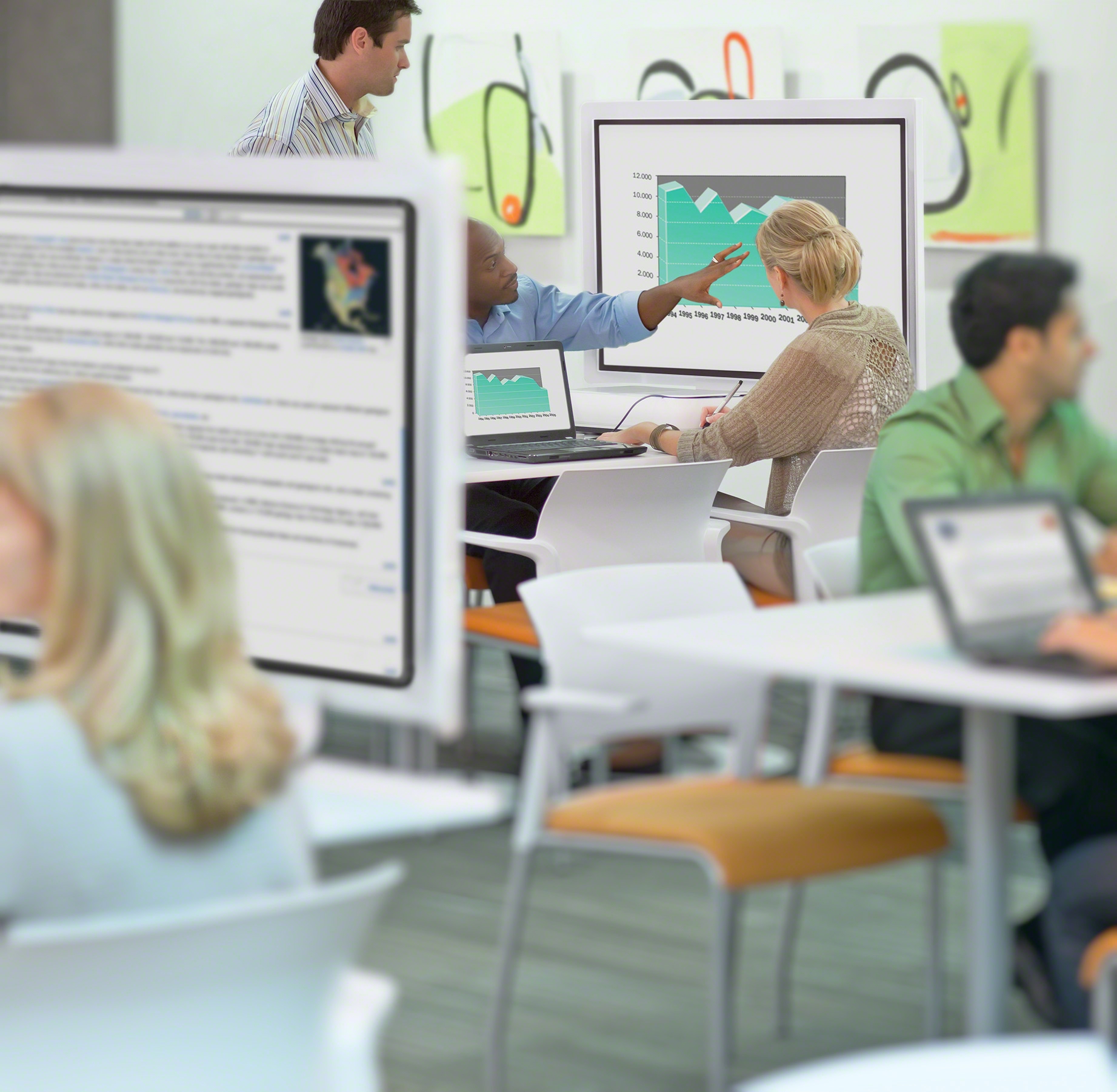 A round of applause for technology on this one. Thanks to the ease of working from your own living room, many offices have added small touches to feel more cozy even when not at home. Think spaces for sharing ideas, playful hubs of activity, and a plethora of reclining work spots. These areas spur collaboration and influence creative thinking all while benefiting from a tech-friendly workspace surrounded by your loving coworkers.
This accommodation means time better-spent, improved collaboration, and more productivity at work overall. Now more than ever, employees are able to work where they want and when they want, finding flow anywhere from the Resident Zone to the living room sofa. Even in the office, tech paves the way. With the rise of digital conversations, employees can collaborate in a way that feels comfortable and matches their needs. The tools of the office are suited to work with the changing office landscape, and allow for physical, cognitive, and emotional well-being that improves engagement overall. 
It's all in the details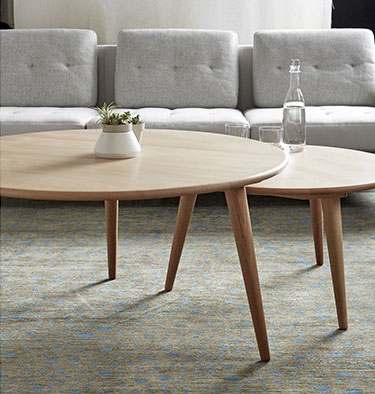 This year offices are taking commercial-grade furniture to the next level, adding extra details and homey touches to personalize spaces more than ever before. Coalesse showcased several new concepts at NeoCon this year, and we couldn't help but notice the striking similarities to a living room. With the neutral colors and comfortable atmosphere, we wouldn't mind living and working there.
It's a better balance of ancillary products and more integrated comfort, with an emphasis on natural colors and thoughtful design. There is more to workplace engagement than meets the eye, and we want it to start with livable, breathable space that feels comfortable.