Laura Morgan, New Way Academy, and Diana Rojo, Southgate Academy, Win Arizona's First FLIP Your Classroom Contest
Phoenix, AZ – January 25, 2022 – In the spring of 2021, Atmosphere Commercial Interiors (Atmosphere) hosted their first annual FLIP Your Classroom contest in Arizona to provide students and teachers in Phoenix and Tucson with a space that fosters collaboration, teamwork, and peer-to-peer communication. With all the challenges and changes that teachers and students have endured over the past two years, adaptive learning environments are more important now than ever. Through the FLIP Your Classroom program, Atmosphere has set out to provide spaces where students have choice and control over their learning environment, thus creating ownership of the learning process and making a successful outcome more likely.
After reviewing the inspiring and heartfelt submissions by a panel of judges, Phoenix teacher Laura Morgan and Tucson teacher Diana Rojo were awarded a total of $40,000 from The HON Company and Atmosphere to design classrooms that would deliver high-quality educational experiences.
Diana Rojo, second grade teacher at Southgate Academy in Tucson, needed a space that would support her students' basic learning needs while inspiring creativity in the classroom. The whimsical transformation of the space features bright storage pieces, coordinating student desks and chairs, ancillary seating, and a new setup for Ms. Rojo, all courtesy of HON.
I had the honor of being part of the planning, installation, and ribbon cutting for the 2nd grade classroom that HON and Atmosphere provided to Southgate Academy. At the ribbon cutting, the joy and pride that the children displayed when seeing their new learning environment was truly a special moment for me! The children, teachers, and leaders at Southgate Academy will hold a special place in my thoughts. What a touching experience!

~ Jeff Anderson, Arizona Executive Vice President, Atmosphere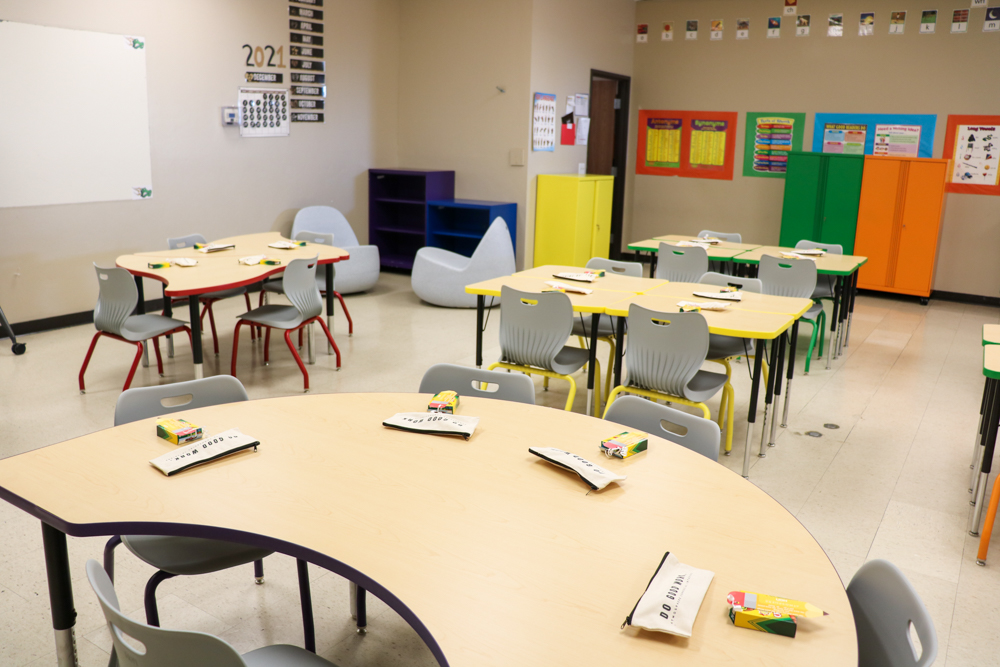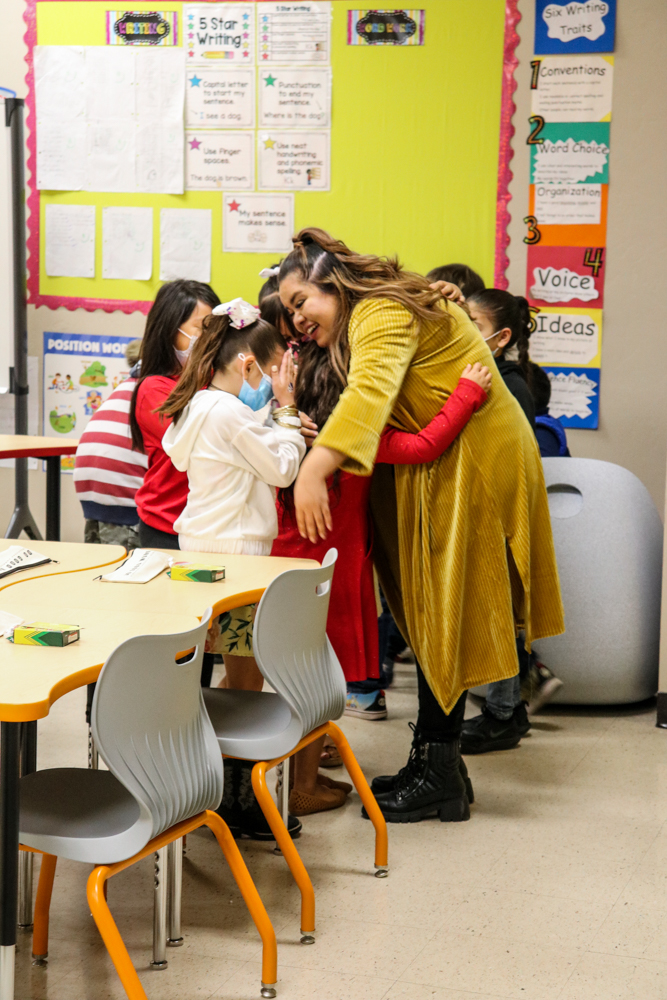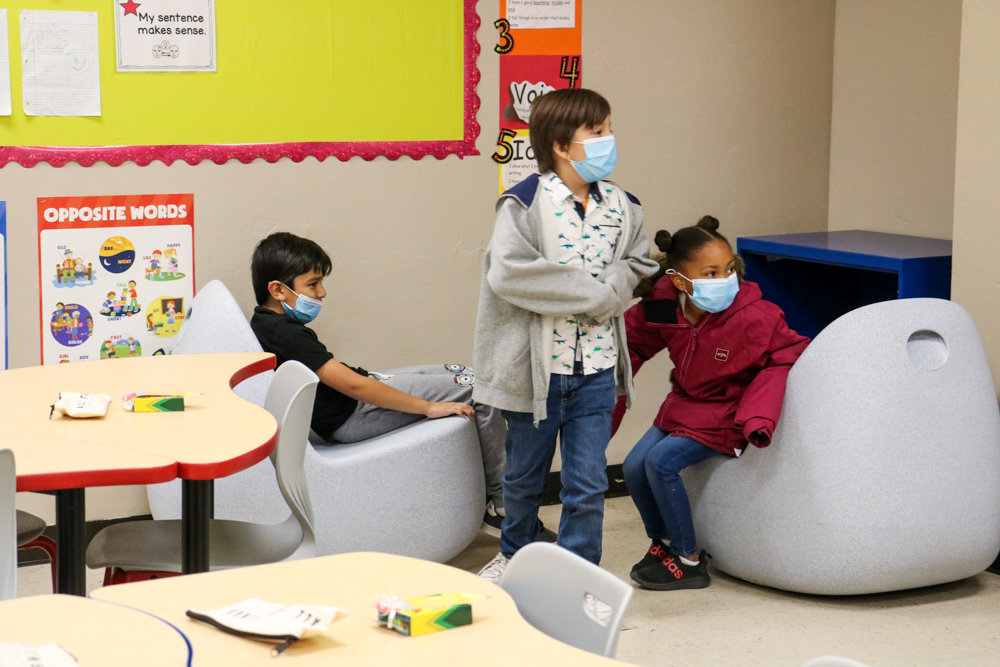 Laura Morgan, Transition Specialist at New Way Academy, is dedicated to supporting her students as they prepare for life after high school. Her space needed to function for both collaborative learning and culinary arts. Laura's transformed space is highly mobile and adaptable to each class or club's needs.
New Way Academy was a true pleasure to work with. From furniture explorations, to design, to installation, it felt like a group effort from start to finish! I'm so happy we could partner with a such an awesome team.

~ Brittany Hanish, Workplace Consultant, Atmosphere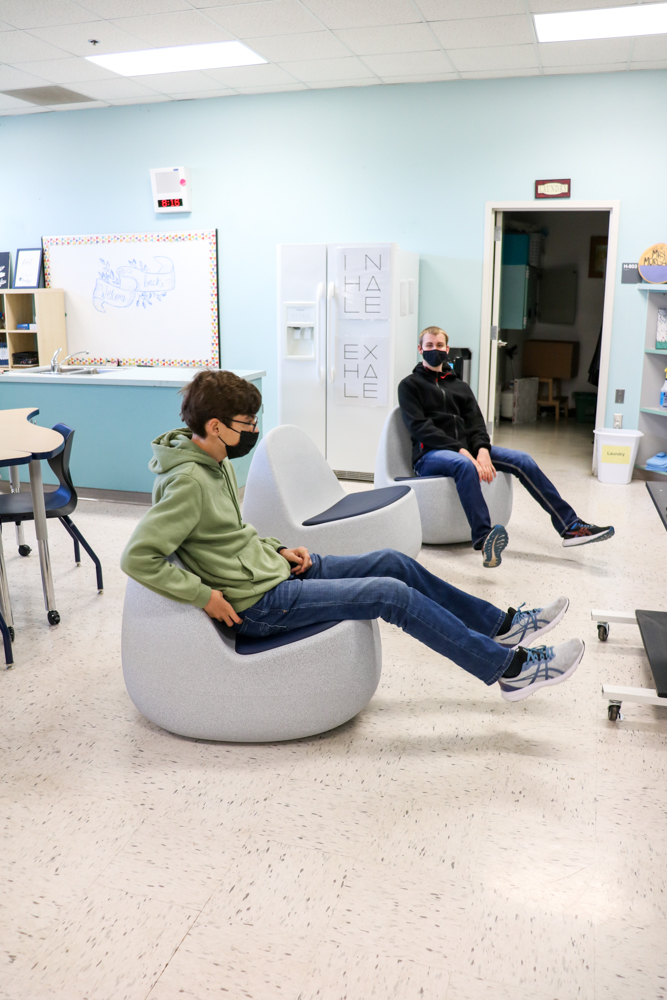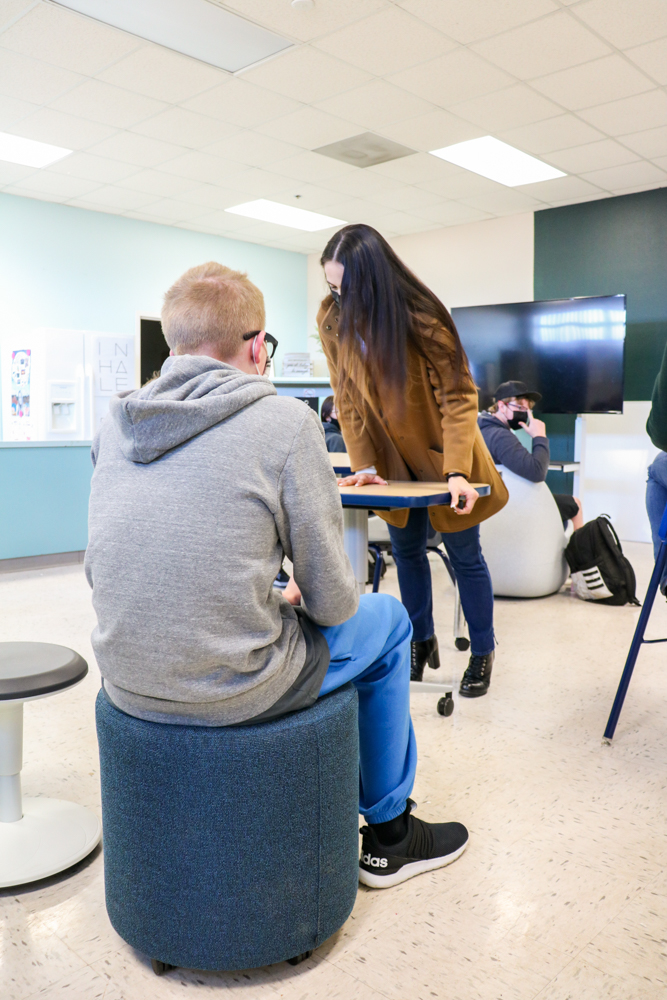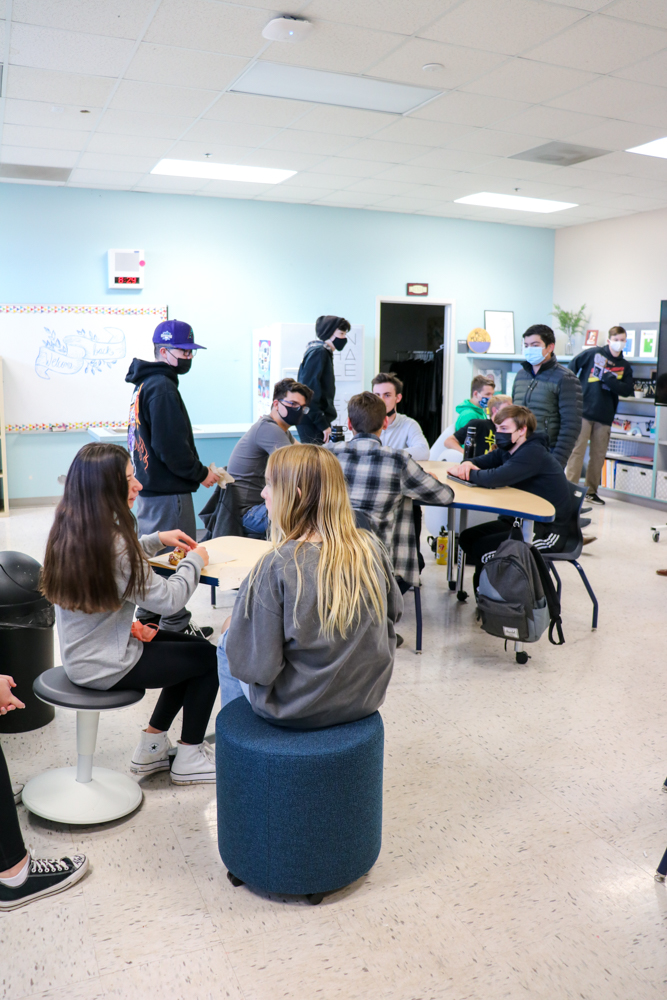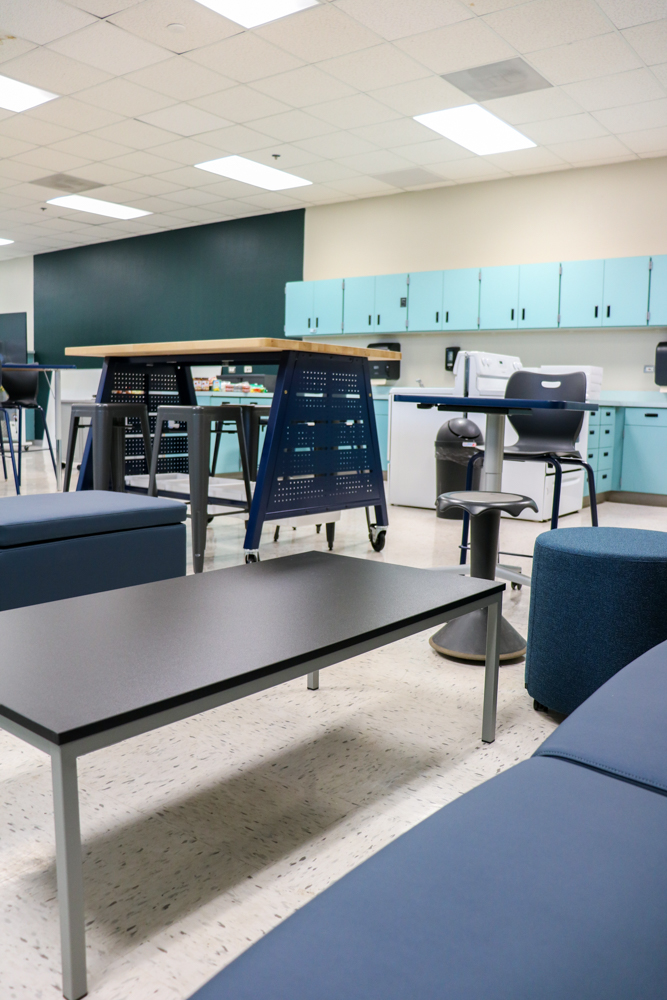 We were thrilled with the opportunity to partner with Atmosphere to help create dynamic learning spaces for the students at New Way and Southgate Academies! Fueled by the deep understanding of how their students learn best, the great teams at both organizations were instrumental in each step of the process. From ideation, to design, to install and reveal, the passion that these educators have for creating a space where each student's unique needs can be met was apparent. The icing on the cake was the look on these kids' faces when they first stepped foot in their new classrooms. The energy and excitement is inspiring and something I will not soon forget!

~ Chet Hoehn, HON Company
Attendees from Atmosphere were Jeff Anderson, Arizona Executive Vice President; Brittany Hanish, Workplace Consultant; Larissa Ross, Senior Interior Designer; Taylor Hudson, Marketing; and Chet Hoehn with HON.
The Flip Your Classroom contest is an annual opportunity sponsored by Atmosphere Commercial Interiors to provide local students and teachers with a space that fosters collaboration, teamwork and peer-to-peer communication. The learning needs of students and teaching needs of educators alike vary throughout the day, and we are passionate about providing spaces where students have choice and control over their learning environment.
We are proud to engage The HON Company as a key partner and sponsor of our Flip Your Classroom contest. HON offers a holistic portfolio of solutions for every student, every teaching style, and every type of learning space – from the classroom to the front office and all areas in-between. With a well-rounded portfolio of durable products designed to inspire and engage, HON seamlessly delivers spaces that help students, faculty, and administrators achieve their full potential.
Press contact – Taylor Hudson, Marketing Specialist, taylor.hudson@atmosphereci.com