Kari Sawyer of Global Academy in New Brighton, MN Wins Flip Your Classroom Contest!
MINNEAPOLIS, MN – October 11, 2019
We are thrilled to announce Global Academy as the recipient of our 2019 Flip Your Classroom contest! After reviewing the inspiring and heartfelt submissions, a panel of four, non-biased judges chose local teacher Kari Sawyer of Global Academy in New Brighton, MN as the recipient of this year's $50,000 grand prize. The Flip Your Classroom award will be used to create an active learning classroom to enhance collaboration, flexibility and organization for Sawyer's middle school science students.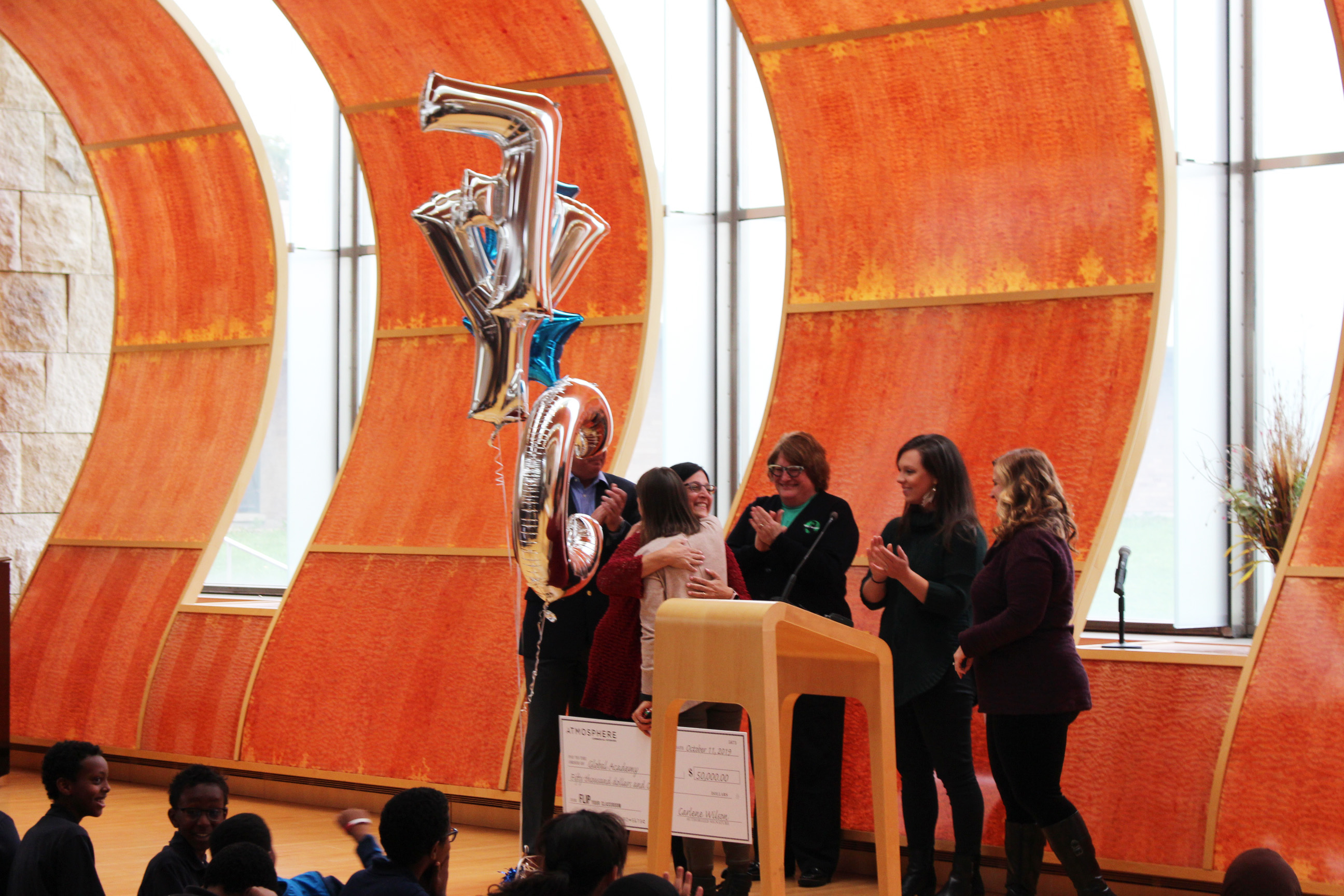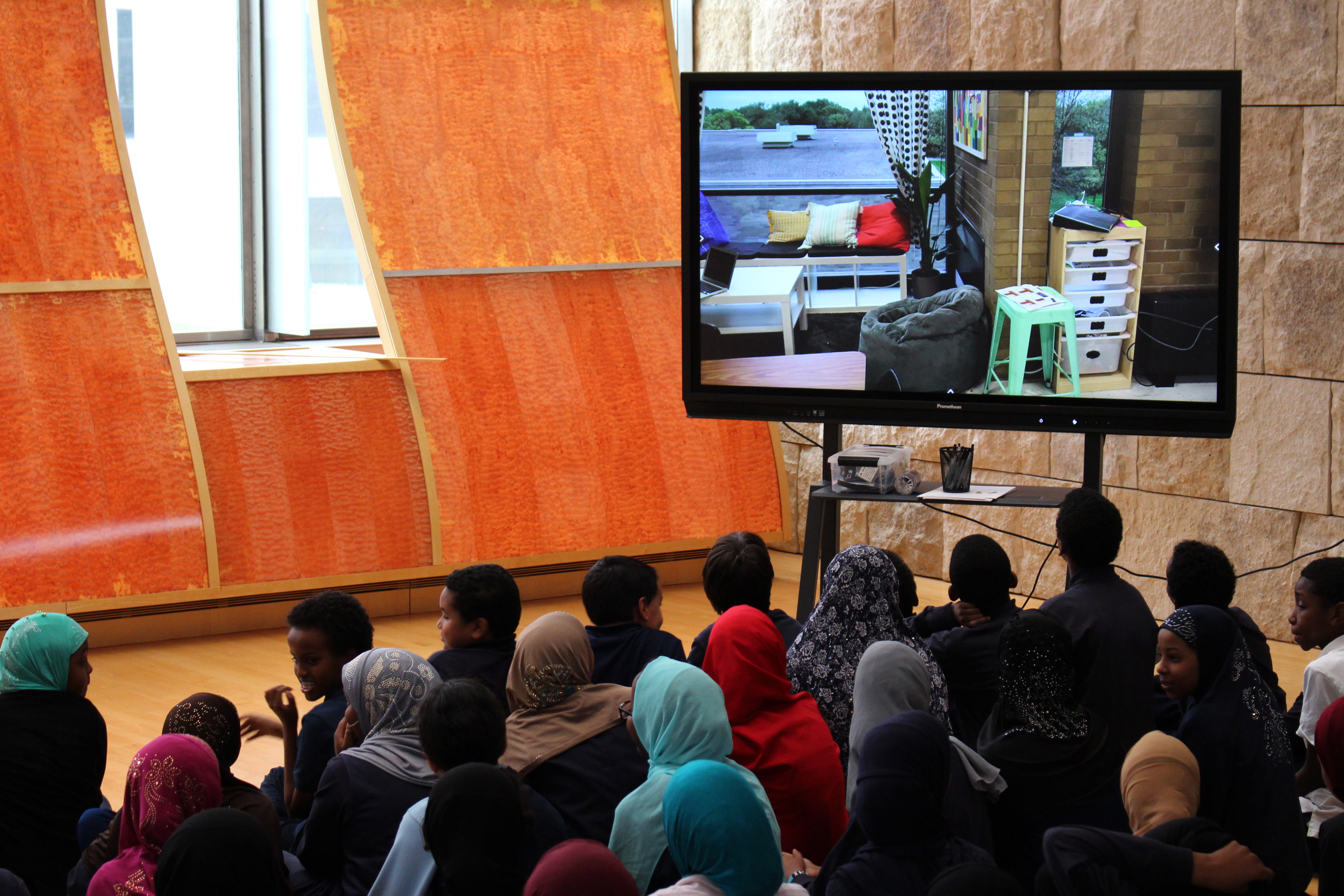 "Our wish is to support the schools in our communities by demonstrating the possibilities through co-designing an active learning space that can help maximize student achievement and learning outcomes."

Carlene Wilson, President and CEO of Atmosphere Commercial Interiors
We are also excited to announce our second place winner, Laura Czaplewski from American Indian Magnet School and third place winner, Corinth Matera and Samantha Sencer-Mura from South High School. Each of our runner-up winners will receive funds for new furniture in their classrooms.
The Flip Your Classroom contest is an annual opportunity sponsored by Atmosphere Commercial Interiors to provide local students and teachers with a space that fosters collaboration, teamwork and peer-to-peer communication. The learning needs of students and teaching needs of educators alike vary throughout the day, and we are passionate about providing spaces where students have choice and control over their learning environment.
As an authorized Steelcase dealer, we engage Steelcase as a key partner and sponsor of our Flip Your Classroom contest. Steelcase is the world leader in office furniture, architectural and technology products for office environments and education, healthcare and retail industries.
To learn more about this year's Flip Your Classroom contest rules, visit:
https://www.atmosphereci.com/event/flipyourclassroom-2019/
To enter future contest opportunities, please follow us on our social media sites where we post our latest event and industry news information:
Instagram | Facebook | LinkedIn | Twitter