The pandemic delivered an unprecedented depth of appreciation for the remote work experience and how it could increase feelings of inclusiveness. With some or all members of a team participating virtually, the shift in dynamics created new opportunities to participate. As our comfort with and understanding of remote work expanded, so did the desire to hold on this new flexibility and newfound voice.
Workers sent a clear message amid the high turnover in 2021, using the opportunity to strengthen their position on work-place and work expectations. In Steelcase's Global Research Report, 78% of employees that say they want flexible, remote work to continue. 
Add to that, in a February 2022 study from Gallup, "about four in 10 workers are currently either hybrid (working remotely part of the week) or working entirely from home. What's more, regardless of their current situation, nearly seven in 10 workers say they would prefer to be fully remote or hybrid." (Gallup)
Researchers and leaders are eager to understand what this means for organizations and corporate culture long-term and provide meaningful guidance in a hybrid world. In particular, how do we ensure fairness across a range of work-settings and locations? How do we ensure workers feel included regardless of their location?
Google's Chief Diversity Officer shared insights in a recent Fast Company article. For example, rely on interactive technology to create a more equitable environment, so "Hybrid meetings don't have to feel like two different conversations that happen in the room and remotely. Workplace tools can extend collaboration equity for everybody, regardless of location, role, experience level, language, or device preference." (Fast Company)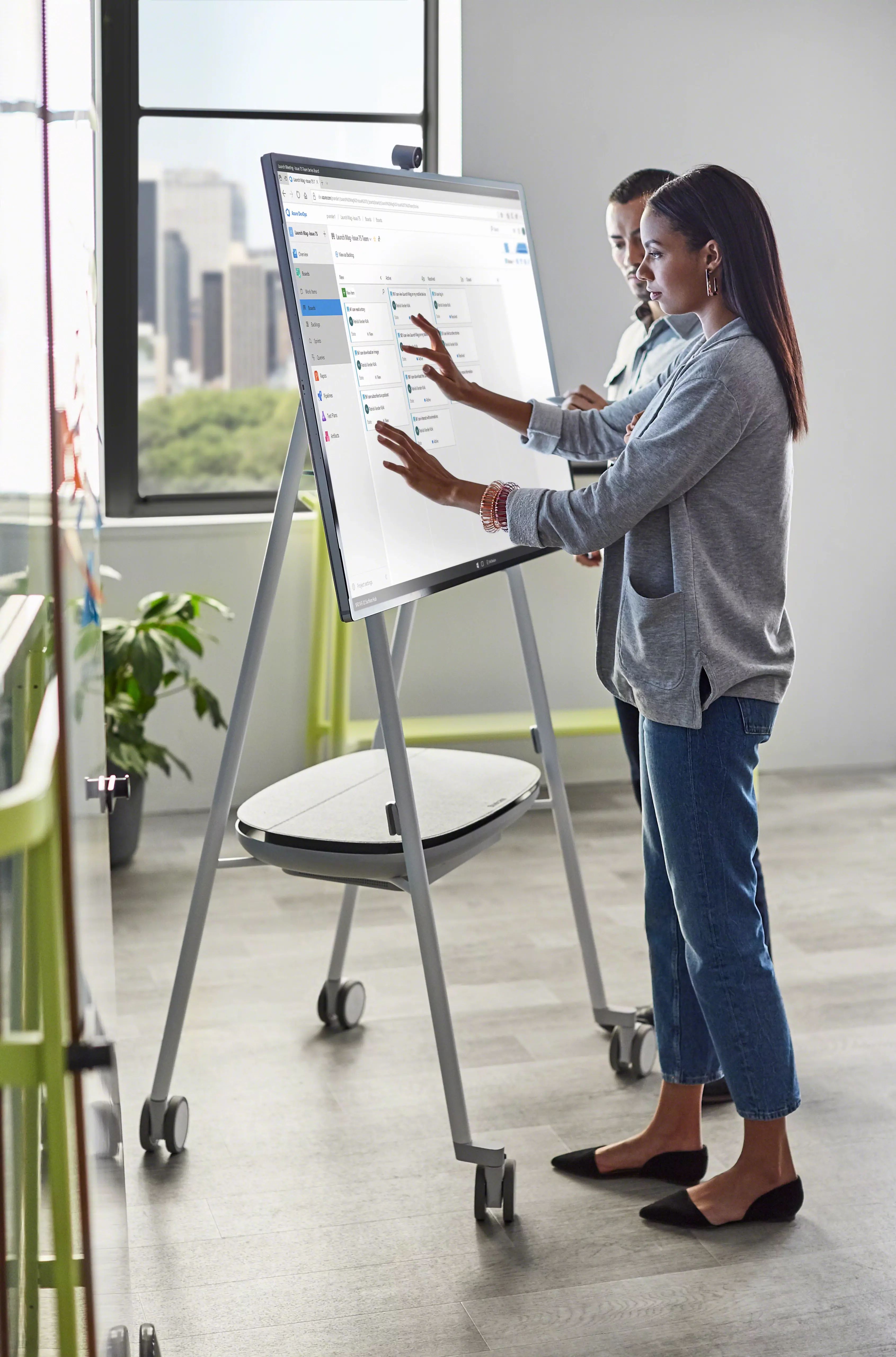 We believe hybrid work can be beneficial to people and organizations when used to deliver inclusive and equitable experiences. We have found that the simple task of co-creating the agenda with team participants, assigning topic owners, and leveraging a facilitator (who may not be the team lead) to ensure each topic is covered and feedback is solicited can increase feelings of inclusion.
Sometimes our team members who are sharing a conference room will turn on their cameras when speaking (or just listening), so remote participants aren't the only faces on the screen. This can help equalize the sense of location disparity.
During large company meetings across locations, we encourage participation via chat to reduce misgivings about speaking up in front of a large audience.
Training on the right technology can be especially critical for people with disabilities who work remotely fulltime. As a vital connection point for peer relationships, communication or mentoring, conferencing technology and protocols should be adopted by all team members. For tips to support people with disabilities, we suggest Accommodating Disabilities in Remote and Hybrid Work from Forbes contributor, Laura Farrer.
We hope you find our exploration of the Hybrid Work Model helpful as you navigate your own hybrid journey—what are practices that you've adapted to be more inclusive to all participants in a hybrid setting?