Visit our Madison, WI workspace to experience a holistic approach to architecture, furniture, and technology, plus our always-fresh design applications.
We partner with clients to design, furnish and deliver beautiful places to work.
View Booklet
Tours
Visit our space
Our Worklab is where we gather to do our best work – it showcases a unique mix of products and spaces that support both individuals and teams.
We'd love to show you around and share our experience with you! Give us a call or contact us to schedule a visit.
Note: We continue to strive to promote and protect the health of our team members and guests. If you are ill, please reschedule or contact us to arrange a virtual meeting.
TAKE A VIRTUAL TOUR
If you're not able to visit in person, pop in to our virtual WORKLAB.
Like what you see? Contact us to schedule a visit or connect with our sales team.
Showroom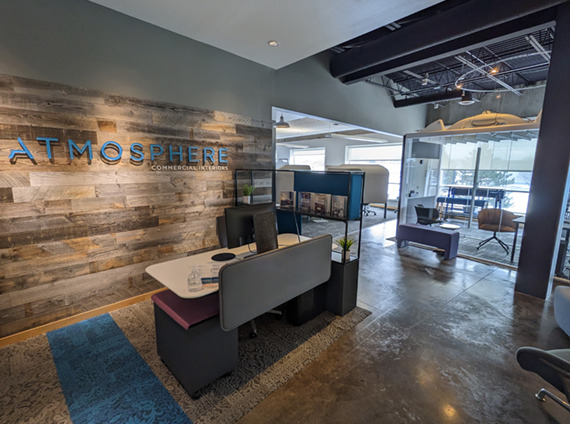 Madison Lobby_web gallery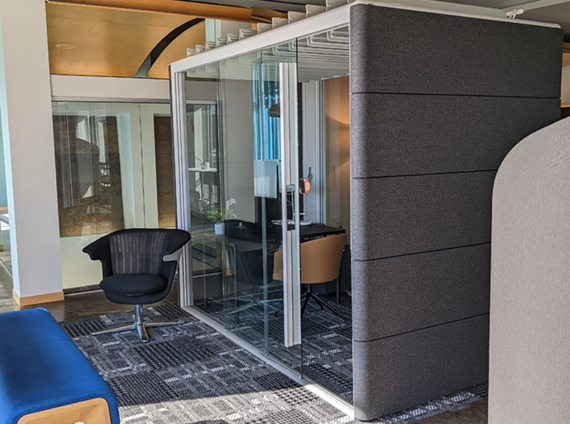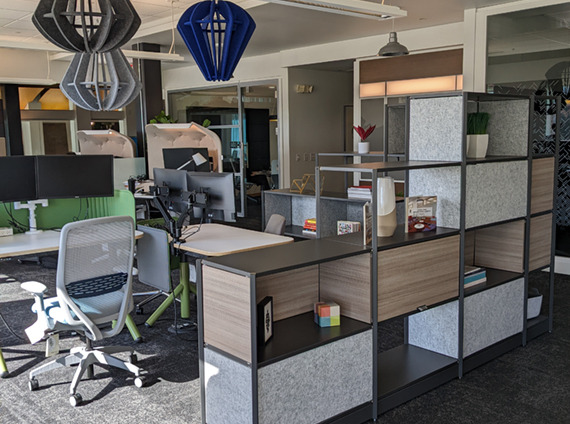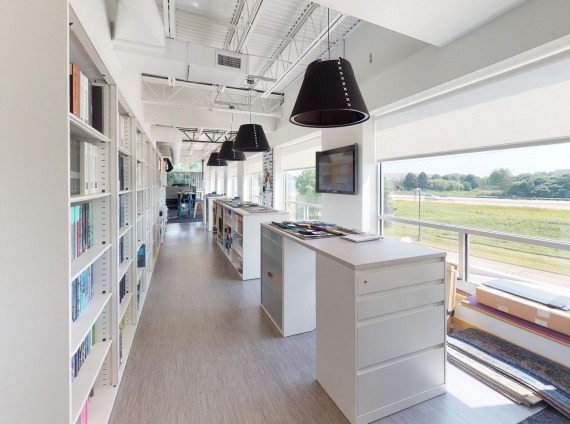 Atmosphere-Commercial-Interiors-Madison-WI-No-Tags-Kitchen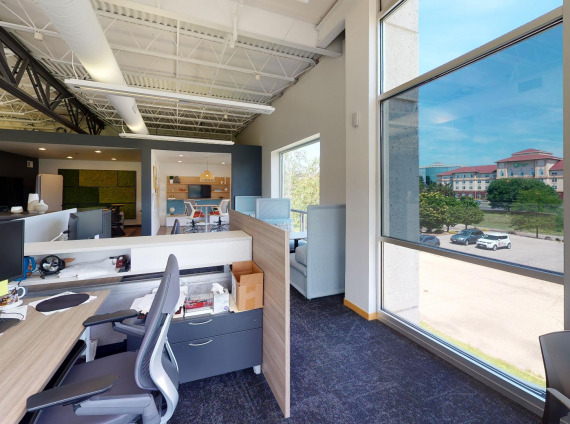 Atmosphere-Commercial-Interiors-Madison-WI-No-Tags-Office(5)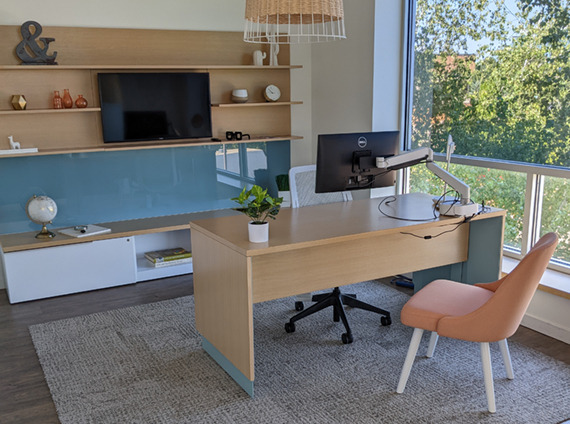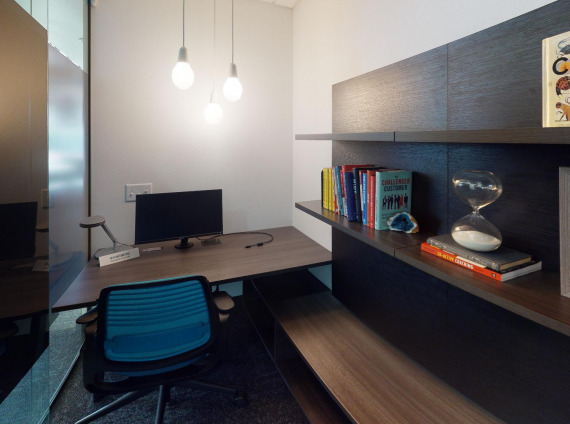 Atmosphere-Commercial-Interiors-Madison-WI-No-Tags-Office(13)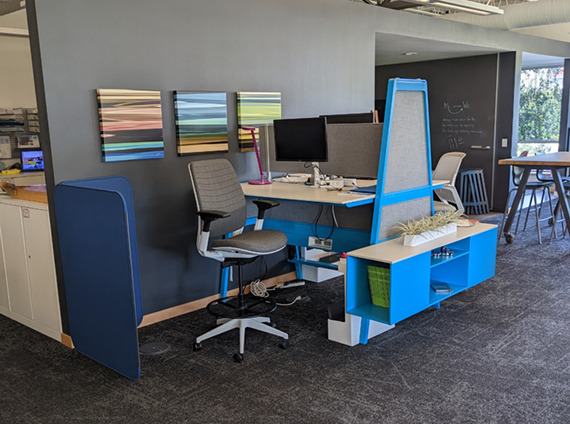 Our Story
The Madison location continues the long history of office furniture sales and service which began in 1949 with Rowley-Schlimgen. Founded primarily as an office supplies company, the business began to focus extensively on commercial furnishings. This led to the sale of the supply and machine divisions in the 1990s, and Rowley-Schlimgen became solely focused on corporate interiors.
Rowley-Schlimgen moved to 1020 John Nolen Drive in 1998, was purchased by Dayton's Commercial Interiors (out of Minneapolis) in 2000, and later renamed Target Commercial Interiors in 2004.
Target Corporation sold Target Commercial Interiors to Omni Workspace Company in 2015, and the business was renamed Atmosphere Commercial Interiors.
Photos: A & K Video Productions