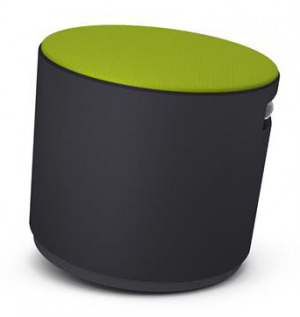 What is it really like to work for an office furniture company?
Nothing is sacred.
Not your desk, the chair you sit in, or that adorable mobile ped you use. You know, the one with the chic fabric cushion on top.
Not even that too-cute Turnstone Buoy chair that will fit in my trunk! Wait, what?
Why is nothing sacred? Because we all work in working showrooms.
That means that nearly everything that is not permanently attached to the building has a price tag on it. Well, not literally. But for a savvy salesperson, they will sell your entire workstation out from under you if they can.
And there's a good reason for this.
We design our showrooms to highlight the best of the best, at several different price points. So, when a client tours our space, they get to experience a myriad of environments, in action.  If a client identifies with a particular space, and how it is being used, this relationship creates more value for the client and can better inform their buying decision.
Our design teams also take the time to make sure we create optimal matches between workspaces and the people who reside there. This includes public, or shared, spaces as well. Each office carefully surveys its employees, and designs the space accordingly.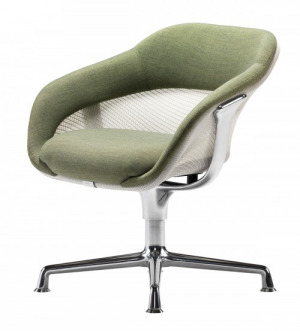 We also tackle reinvention often enough that our team members have personal, fresh experiences with moving, downsizing, right-sizing, and even re-branding. You name it, we've probably done it.
So, even though we are privileged to spend our workdays surrounded by really good office furniture, and we're spoiled by how productive we are because we're so well suited up … the downside is that we cannot get attached to anything.
And don't even think about crushing on that SW_1 chair from Coalesse that is tempting you from the meeting room. Well, you can. I can't.
The only way I'll get to keep it for good is to buy it and put it in my living room.