In June, the Merchandise Mart in Chicago buzzed with excitement as nearly 50,000 trade professional's flocked to view more than 700 showrooms and exhibitors for the 2015 NeoCon commercial interiors exposition. The event showcased the best in innovation for new furnishings and finishes for corporate, hospitality, healthcare, retail, government, institutional, and residential interiors. While inspiration and creativity were found throughout the mart, a few key trends stood out:
Bringing home into the workplace

Though natural materials continued to be introduced into commercial design, what really brought the feeling of comfort and residential intention home was the thoughtfulness behind even the smallest of details. From watercolor prints to cross stitched benching, and bronze-capped furniture legs to cozy wool accent pillows – unique, considerate design touches were everywhere!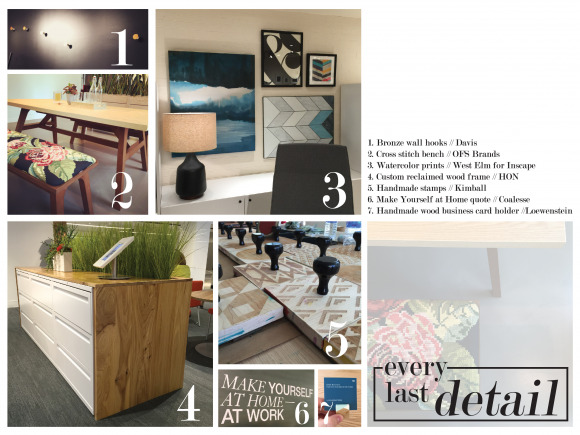 Privacy retreats 

As workstation panels shrink and team spaces become the norm, the need for individual privacy is desperately needed. This year, Steelcase created a smaller-scale, quick retreat solution with the introduction of Brody. The unique benefits that Brody has over competitors is that it boasts amazing lumbar support with an adjustable worksurface built in to maximize comfort and privacy in one. Paired with a brightly colored ottoman to add a bright pop of color, you'll be back to your focused and relaxed self in no time.

(The ottoman also provides the perfect backdrop for admiring your sweet leopard-print shoes!)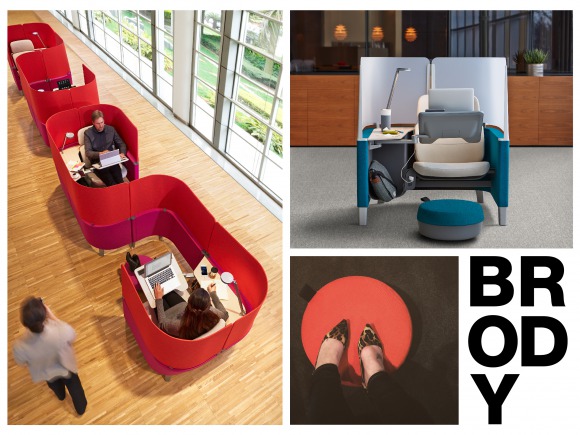 Collaboration

Another prominent trend seen at NeoCon was the great collaboration being cross-shared between industries. Arguably the biggest buzz surrounded the lovely residential William Sonoma brand, West Elm, in collaboration with Inscape. Also notable was Designtex's visually-impactful partnership with photographer Phillip Low, and the technological genius behind the Steelcase and Darma Inc. team that is working to better integrate mental and physical health into the workday.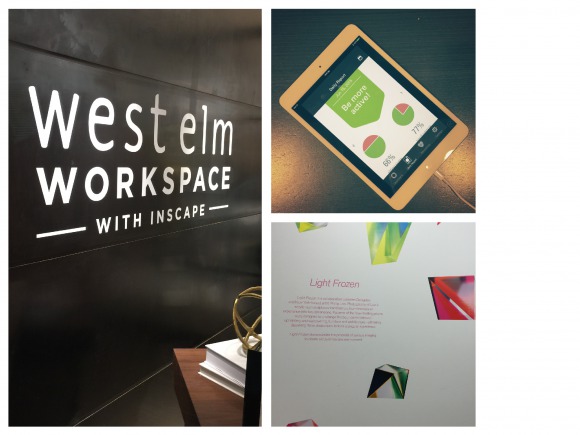 While a few of these trends remain concept, we're excited to see that the vast majority are ready for purchase and hitting our showroom floors! We can't wait to see what you have in store for us next year, NeoCon!
For a more detailed look at all of the NeoCon award winners, please visit www.contractdesign.com.