The Atmosphere family continues to grow – please join us in welcoming these new faces to our team!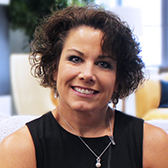 Darla Fall joined our Minneapolis team as a Workplace Consultant. Darla attended the University of Minnesota for Interior Design and comes to us from Fluid where she has grown her sales career through their many iterations. Darla is married with an 8 year old daughter, and proudly shares that they are Packer and Badger fans. She enjoys walking and hiking but admits that shopping is her main love!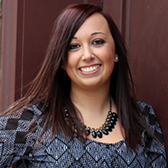 Kristy Schneider has joined us as an Associate Interior Designer in Rockford. She recently graduated from the University of Wisconsin-Stevens Point with a Bachelor of Arts in Interior Architecture.  In her free time, Kristy enjoys taking care of her puppy and loves spending time outdoors doing anything from playing volleyball or biking to going up north with friends and family. She always enjoys a good book and has a strong desire to travel and see the world.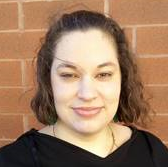 Amy Heuberger moved from her role as a contractor to a full-time position as an Accounts Payable and Receivable Coordinator.  Amy has been with us as a contractor since May, has over a decade of retail, customer service and managerial experience, holds associate degrees in both interior design and marketing, and is excited to be working for a company with a strong design tie.  In her downtime, Amy enjoys spending time with her boyfriend seeing movies, attending Lynx or Timberwolves games, trying new food or experiences around the cities, and challenging each other at trivia or mini golf.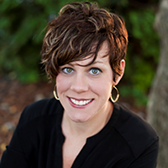 Sara Lindekugel has returned to our Minneapolis office as an Associate Project Manager supporting the Hospitality Team.  Sara has been in the Hospitality business since 2007 and was most recently the Design Manager at Northcott Hospitality.  Sara was born and raised in a small town west of the Twin Cities, but with big dreams she attended college just west of Chicago. She came back to "her roots" to raise her family, and they enjoy time in the great outdoors as well as local museums, theaters and zoos.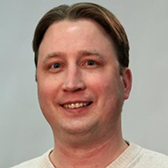 Troy Ehrman joined the Minneapolis team as a Project Manager. Troy has over 20 years in the office furniture industry with various roles in installation, warehouse / operations, and project management.  Troy recently received his Mini Master of Project Management from the University of St. Thomas.  In his free time, he enjoys playing fantasy football, experimenting with different grilling recipes, and spending time with his family.  He is also a long-time Denver Broncos football fan.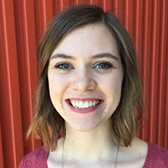 Olivia Mason has joined the Minneapolis team as a Design Intern.  Olivia grew up in Whitefish Bay, Wisconsin (near Milwaukee) and is a senior at the University of Minnesota.  She spent the spring semester in Florence, Italy, which she describes as incredible. In her free time, Olivia enjoys antiquing and finding treasures to refurbish, as well as knitting and editing videos that she films while traveling.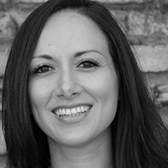 Vanesa Quintana joined the Phoenix team as an Interior Designer.  She has five years of dealer design and business development experience in the Phoenix market and holds a B.A. in Interior Design from the Art Institute of Phoenix.  Vanesa loves taking road trips with her son and adventuring outdoors. She also finds joy in wine therapy with her girlfriends, long strolls through Target, and karaoke nights.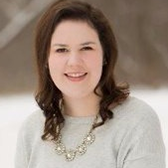 Elise Loveless joined the Minneapolis team as a part-time Marketing Intern.  She is a junior at the University of Minnesota studying Business Management, with minors in Marketing and Design. She is involved in the National Agri Marketing Association and Public Relations Student Society of America.  Outside of school, Elise enjoys spending time with family and friends, running, and traveling.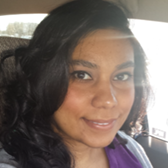 Leslie Gutierrez joined the Phoenix team in a full-time position as an Associate Interior Designer.  Leslie holds a B.A. in Architecture from Arizona State University and will complete her A.A.S. in Interior Design from Phoenix College in December.  She joined Atmosphere in May 2017 as a Design Intern.  Leslie is a self-proclaimed "documentary junkie" and lover of sci-fi films. Her favorite things to do are travel and eat various styles of food. She has two cats and a dog, is currently teaching herself to draw, and loves all things paper crafting.