The Atmosphere family continues to grow – please join us in welcoming these new faces to our team!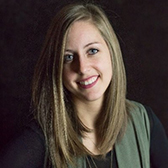 Amanda Thiele joined our De Pere team as an Interior Designer. Amanda comes to us from Building Service Inc. (BSI) where she was also an Interior Designer. As an Interior Designer in a dealership she handled numerous projects start to finish and is accustomed to our fast-paced environment. Having been the only designer for BSI in the Fox Valley, Amanda is used to juggling multiple projects and tasks while also being forward-facing with clients.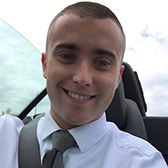 Jon Cremer rejoined us as a Workplace Consultant in Minneapolis. Jon has been in the commercial industry since September of 2014, starting at Target Commercial Interiors. He went to college at Minnesota State Mankato and graduated in 2014. Jon grew up in a small town called Harmony, MN and is a proud uncle of 5 nieces and 1 nephew, all under 8 years old. He likes to travel and is always up for trying new restaurants, bars, and breweries.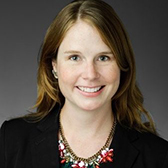 Maggie Hertz joined the Minneapolis team as an Associate Project Manager supporting the Hospitality team. Maggie comes to us from CBRE where she was a Project Coordinator of Energy & Sustainability, Global Workplace Solutions. In her free time she enjoys working with her hands, whether it's making a meal, sewing, crocheting, or making her own furniture. She also loves spending time with/spoiling her niece and nephew!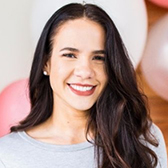 Brittany Hanish has joined the Phoenix team as a Sales Associate. Brittany comes to us from Yelp! Inc. where she served as an Elite Account Executive. She holds a B.S. in Marketing from Arizona State University, and enjoys dance and choreography, currently serving as Creative Director, Choreographer, and Instructor at Innerlight Dance Centre.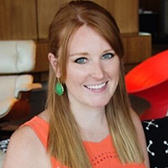 Caitlin Charles joined the Phoenix team as an Ancillary Specialist. Caitlin comes to us from Banner Health where she served as a Project Coordinator, managing the planning, procurement, and installation of FF&E. She holds a B.S. in Interior Design from Olivet Nazarene University in Bourbonnais, IL and is pursuing her MBA at Grand Canyon University. Prior to her role at Banner Health, Caitlin served as a Sales Project Coordinator at Goodmans Interior Structures on the higher education and healthcare teams, specifying ancillary and freestanding furniture, including COMs and custom pieces. Caitlin is originally from Chicago, IL but is a desert dweller at heart. She has two pups that keep her busy when she's at home, and in her free time she loves to read, relax by the pool and spend time at the lake.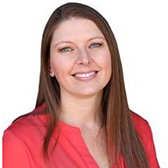 Brandi Rhoades has joined the Phoenix team as an Interior Designer. Brandi comes to us from Goodmans Interior Structures where she served as a DIRTT Designer. She has 17 years of dealer design experience, during which time she has focused on multiple manufacturers, vertical markets, and client types – most recently walls and healthcare. She holds a B.S. in Interior Design from Northern Arizona University. After having her daughter, Brandi was inspired to start a business making all-natural skin care products for babies and moms. She enjoys spending time with her husband, two children, and dog Kylo. In her free time she enjoys camping and road trips, short or long.