Target Commercial Interiors, and Jim Lykins (pictured above), Sales Manager, AZ, were recently honored with a Sonoran Spirit Award for services to the Tucson Chamber of Commerce, at the Tucson State of the City Event.
Jim took the lead upon hearing that the Tucson Chamber needed new office furniture. Going beyond the furniture, Jim and his staff provided a professional assessment of the Chamber's needs, to ensure that the final design would suit the current and future needs of the Chamber staff. The new office space is now 'more efficient', 'modern', and 'highly functional', as reported by Chamber staffers.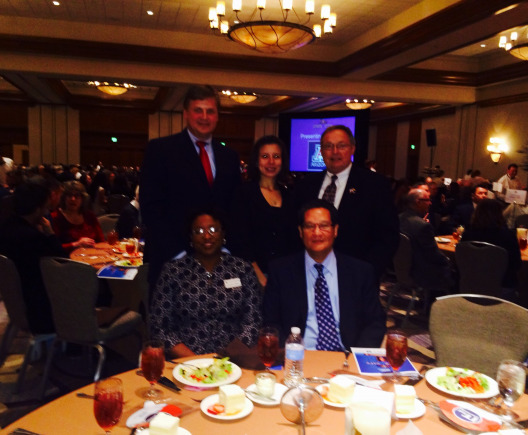 Pictured: Legacy Members and Sonoran Spirit honorees, Jim Lykins (standing, right).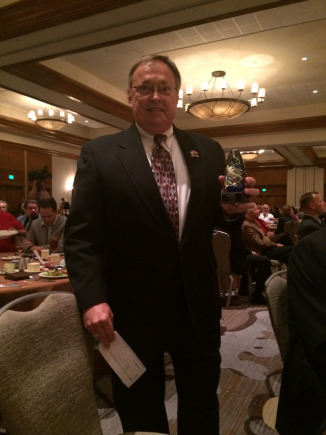 Jim Lykins, Target Commercial Interiors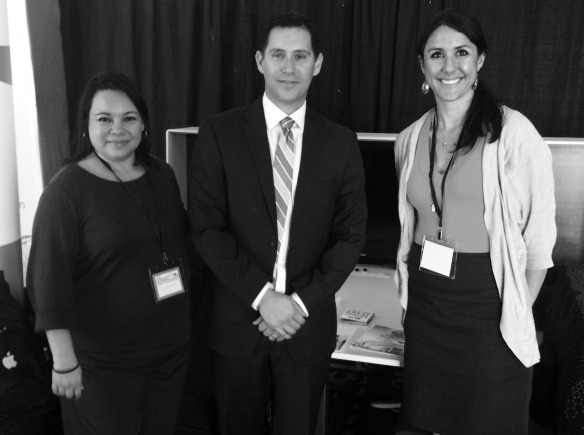 L to R, Deaune Maestas, Target Commercial Interiors, Rob Elias, VP of Marketing at Pima Federal Credit Union, and Shelley Schwartz, Target Commercial Interiors.