You know what it's like when you go to a party and don't really know anyone? You hang out with your friends, maybe venture out and try to talk to some people and hope that maybe you'll make some cool new friends? That was us at the 2014 IHG Investors Conference. Flash forward to the 2015 IHG Americas Owners Conference and wow! What a difference a year makes. The owners that we spoke with recognized our brand and were delighted to hear more about our procurement services package.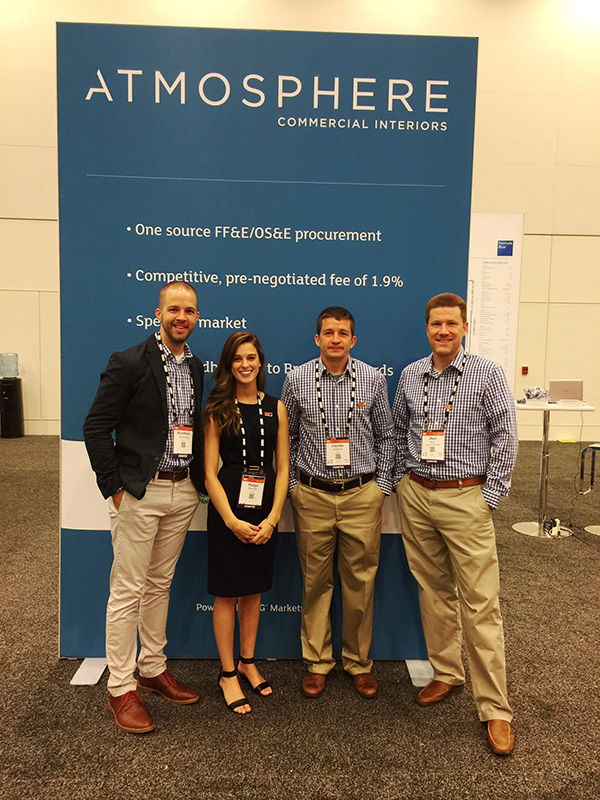 So what changed in that year? A lot! Sure, our name changed, but we worked closely with IHG to make sure the owners knew all about it, and that they understood we were still the same team, offering the same amazing service. Last year, the conference was attended by over 6,000 owners, general managers and sales directors for all IHG brands. IHG changed the format this year and only invited owners of the core brands (Holiday Inn, Holiday Inn Express, Staybridge and Candlewood), a group that numbered less than 1,200. This enabled us to have focused, meaningful conversations with the men and women who buy, build and renovate hotels.
The beautiful Welcome Reception was held at San Francisco's City Hall. A gorgeous, 100 year old Beaux-Arts building that just happens to have the world's 5th largest free-standing dome. The food and atmosphere were wonderful.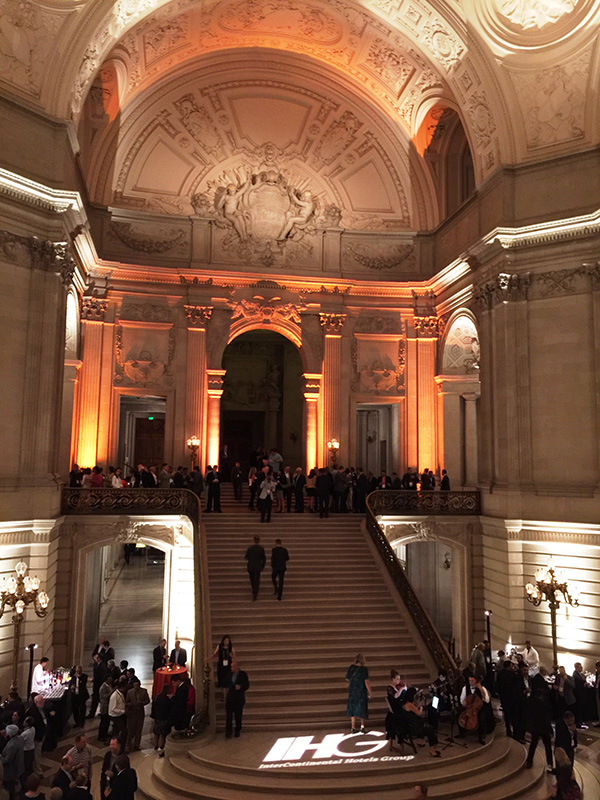 On Thursday night, the IHG procurement team hosted a special, supplier only event, at the historic Intercontinental Mark Hopkins. It was a great way for everyone to show appreciation for the successful Formula Blue rollout. And if you've ever been to San Francisco, you know that the Mark Hopkins is THE place to watch the sunset over the bay, which was a really cool way to end what was an incredible conference experience.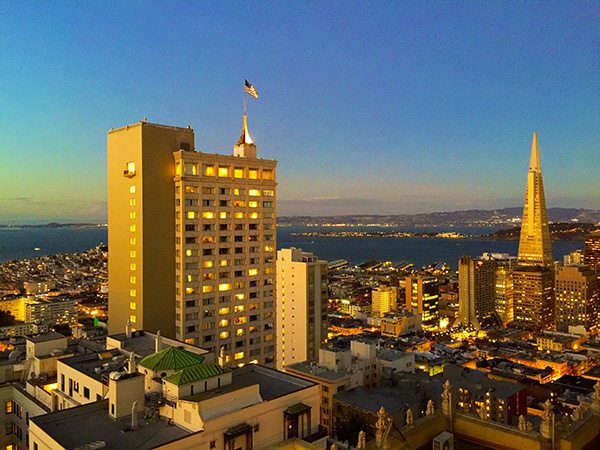 A big thanks to everyone who attended (and helped prepare us in advance) for this successful trip.
Can't wait for next year!